Our suites
Whether your stay is for business or pleasure, with your family or your couple, a suite at the Mist Hotel & Spa can ensure your stay is unforgettable. Each offers an outstanding level of luxury accommodation in Ehden, with a spacious living area, sleeping zone and a balcony if required.
Choose from a superb selection of suites – deluxe, superior or premier – each with its own individual contemporary décor, top quality facilities and dramatic views of the surrounding Ehden mountains and countryside.
Select a suite with or without a balcony, a comfortable living area with sofas, a desk with space to work and a hot tub if you wish.
Stay at our suites enjoying Ehden Mountains views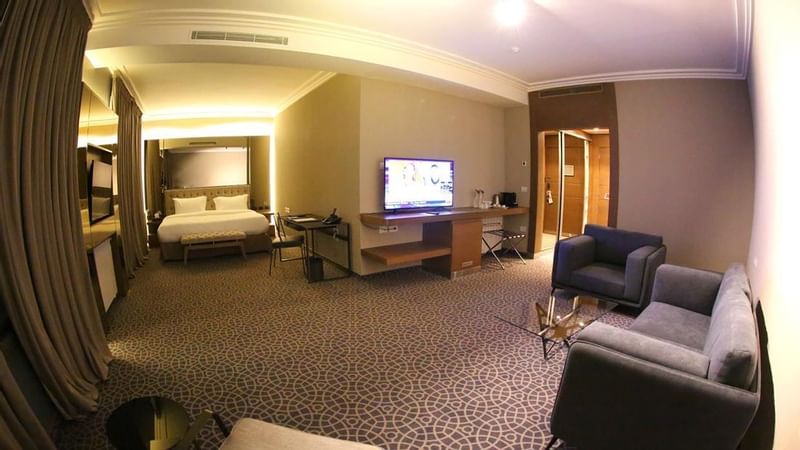 Deluxe Suite
Enjoy a contemporary oasis in the foothills of the Ehden Mountain Nature Reserve and only minutes from the downtown.
King bed
Wi-Fi
Mountain view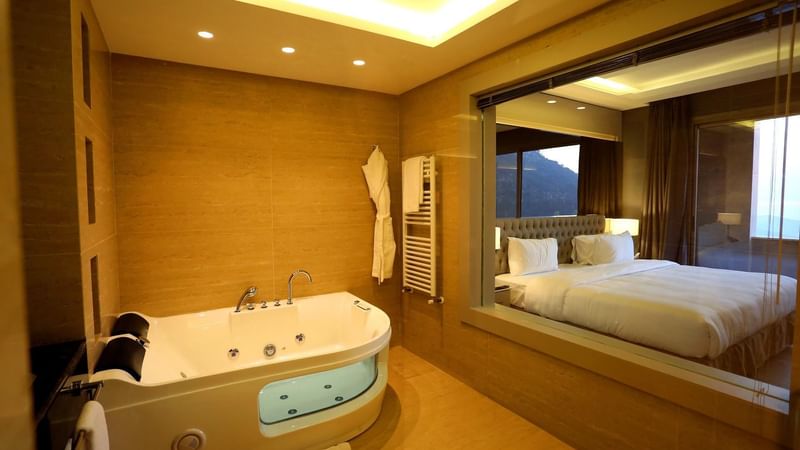 Superior Suite
Adorned in soft, soothing greys, whites and browns, the superior suite comprises of a generously sized separate master bedroom and living area, desk space and luxurious bathroom.
King bed
Hot Tub
62 sq metres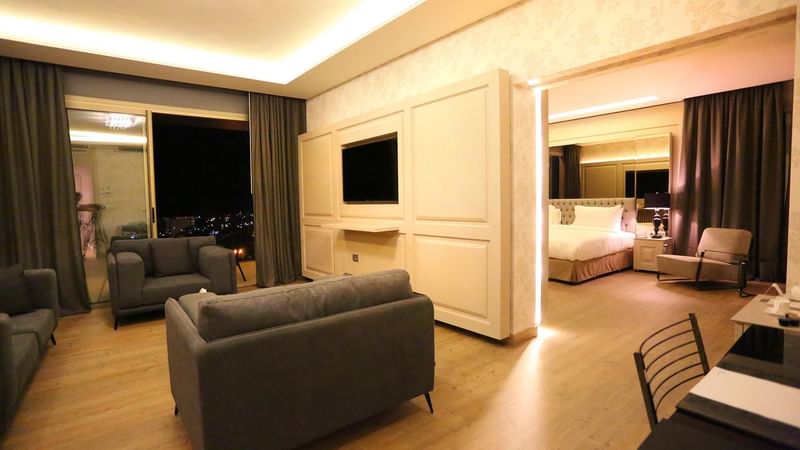 Premier Suite
For the ultimate in opulence select a premier suite. Take in the stunning Ehden mountain views from the private balcony and inside create your own home from home in the living and sleeping areas.
Separate bedroom
Hot Tub
81 sq metres