Discover our fully equipped meeting & conference rooms in Dammam
Naviti By Warwick Dammam provides a unique locale with a versatile conference room venue ideal for corporate events or intimate celebrations. Located into a private area of the hotel to ensure quietness and privacy, expect exceptional attention to detail and complete commitment to making your meeting or event in Dammam a success. Characterised by modern sophistication and timeless luxury, our modern new meeting room is the perfect place for board meetings, training seminars and banquets in Dammam. All events are fully tailored experiences, with meeting directors to curate custom catering menus, audio-visual arrays, group bookings and unique recreational tours and activities in Dammam for your guests.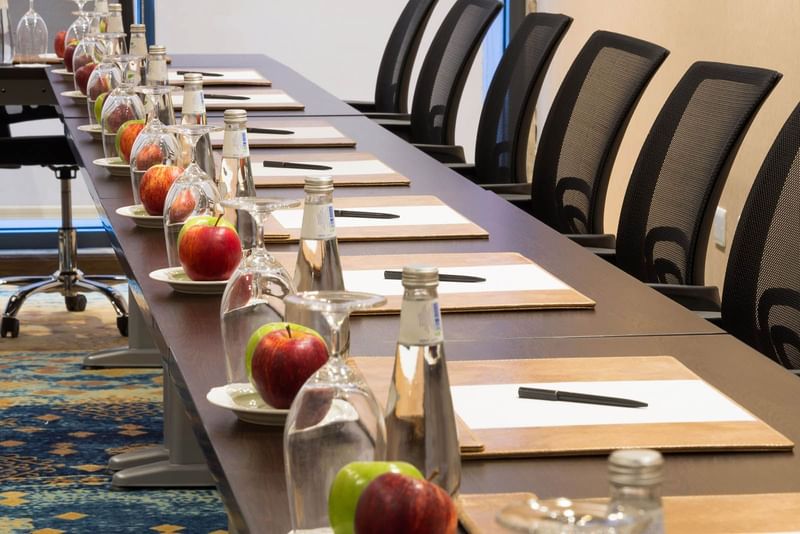 Naviti By Warwick Dammam features one modern, fully-equipped meeting room in Dammam providing 125 square feet of inviting space with a panoramic view of Khaleej Road.