Strato Hotel by Warwick - Doha
Enjoy our 4-Star Business Hotel near Doha International Airport​​​
Framed by classic architecture and elegant interiors, Strato Hotel by Warwick is located near Hamad International Airport in the Doha city centre. Whilst near the airport, we're worlds apart in ambience with an elegant lobby featuring polished marble floors, lofty ceilings and grand chandeliers. With spacious rooms, distinctive dining options and amenities that include an outdoor pool and fitness centre, we offer business and leisure travellers a welcoming home away from home near everything there is to see and experience in Doha.
With signature Warwick personalised service, our 4-star hotel is the preferred choice of discerning business travellers, leisure guests, families and couples seeking the authentic experience in the heart of Doha.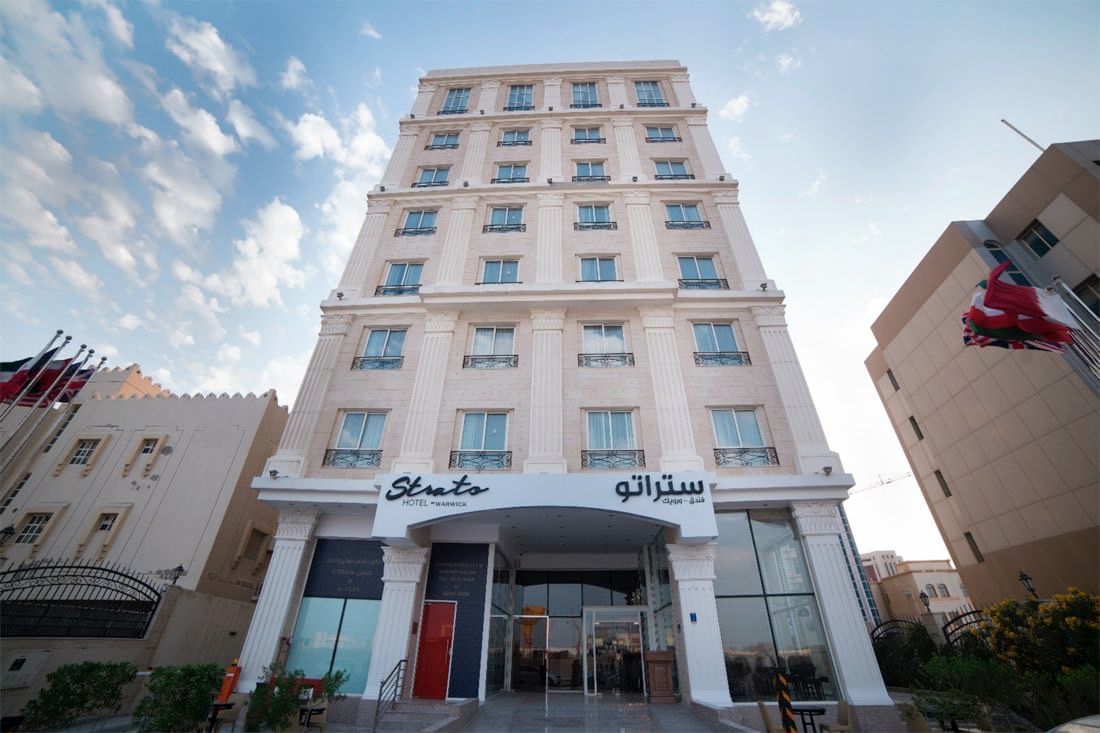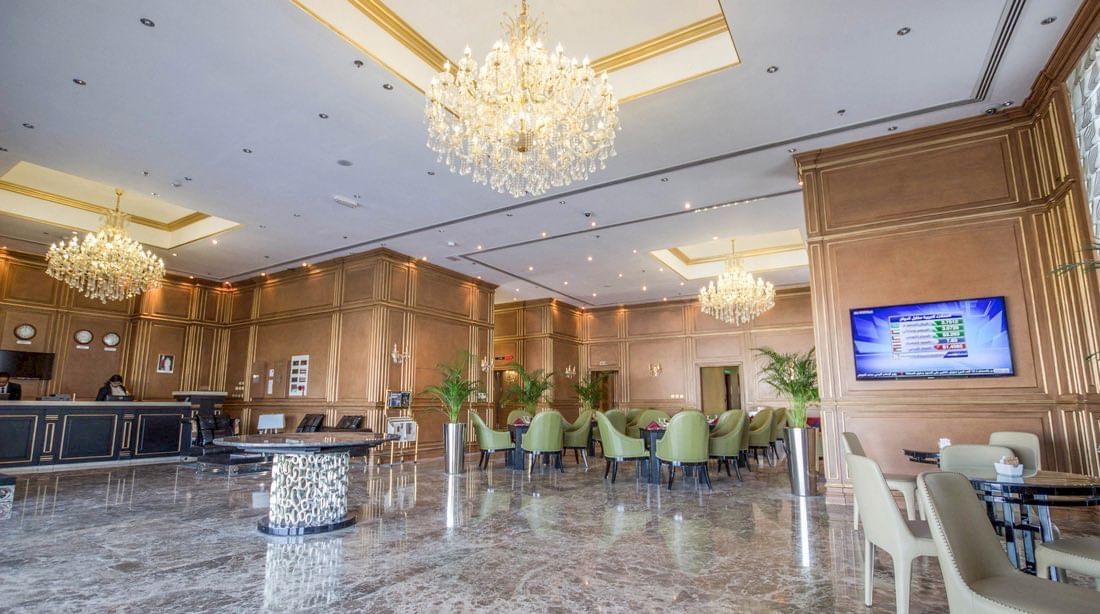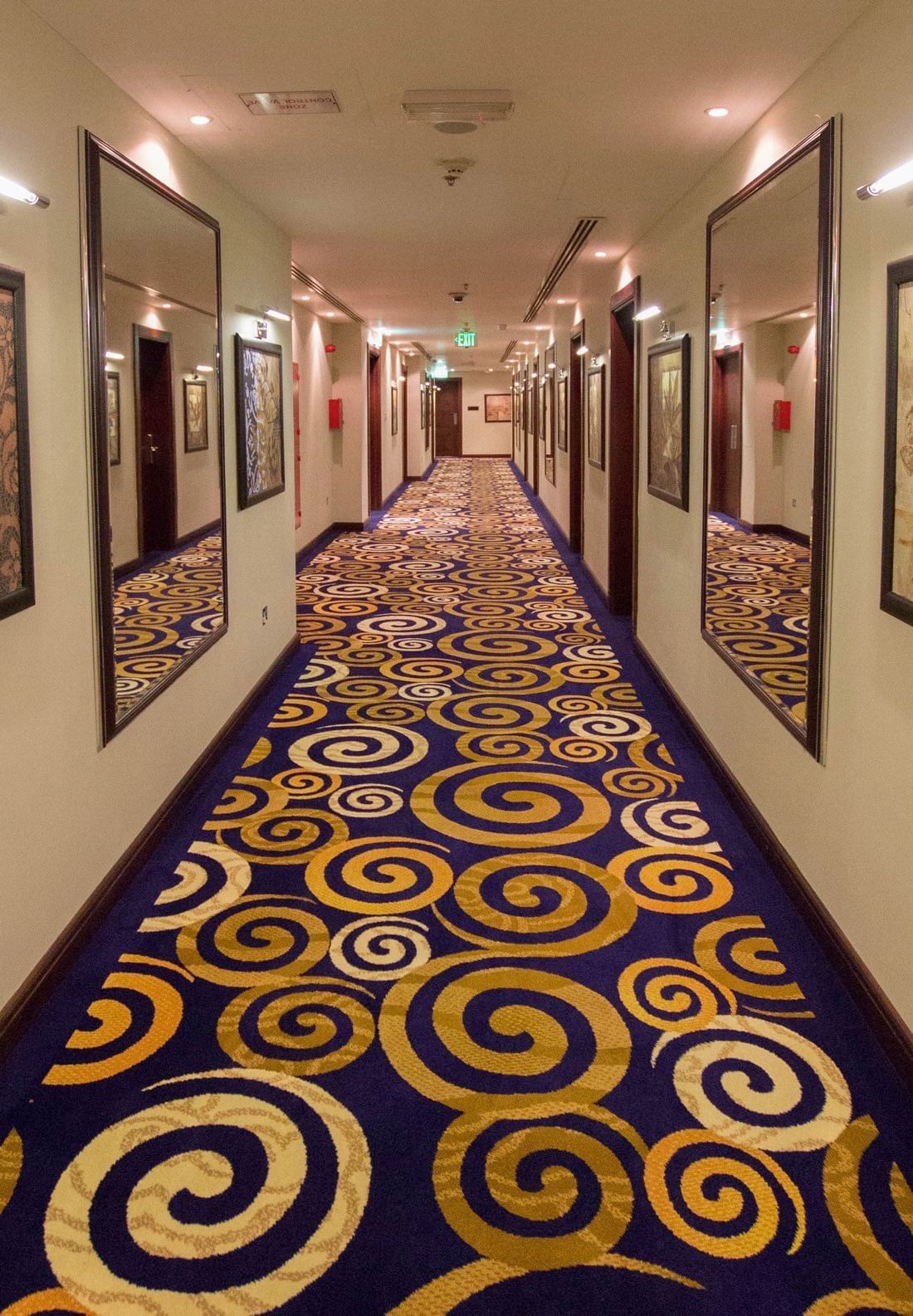 Contact & Location
Old Airport Road - Doha, Qatar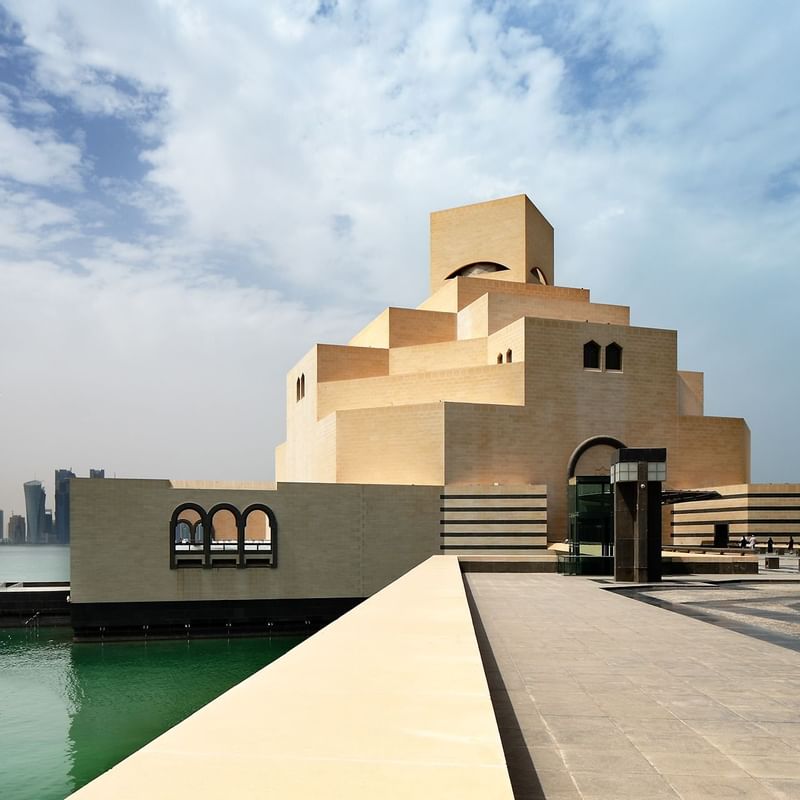 Museum of Islamic Art
Designed by world-renowned architect I.M. Pei, the MIA (Museum of Islamic Art) building has become something of an icon in Doha. MIA's many masterpieces are drawn from diverse societies – from the treasure‐houses of princes and the personal homes of ordinary people. Discover the beauty of Islamic art and realise its international influence as each piece tells an intriguing story.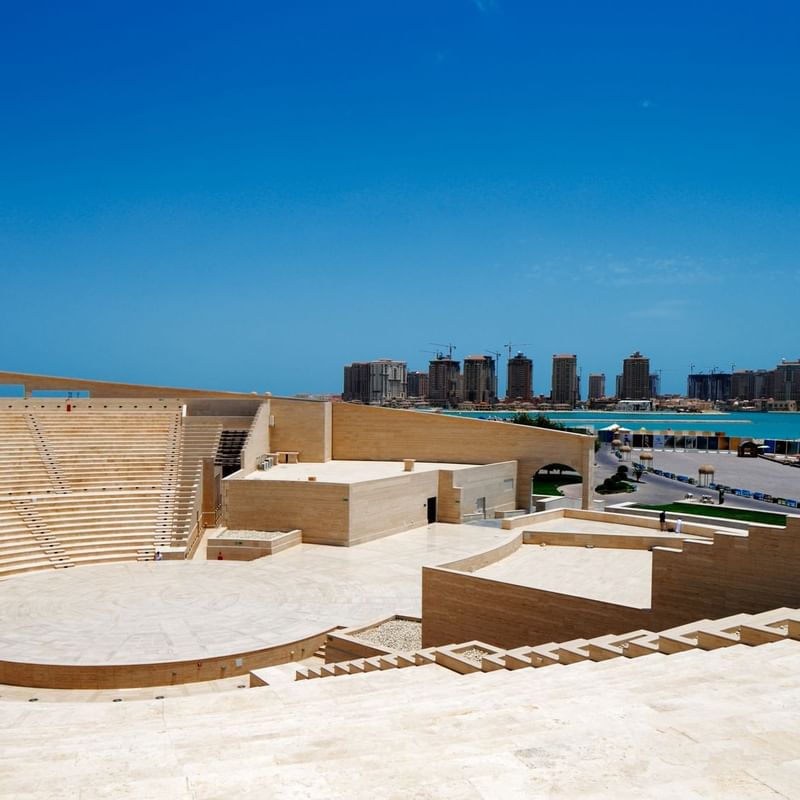 Katara Cultural Village
Step back in time at Katara Cultural Village – home to some of Qatar's most inspiring arts venues as well as a thriving community of creatives. From its vast Greco-Roman amphitheatre to its maze of tiny, cobbled alleys, Katara Cultural Village is somewhere both locals and visitors can reconnect with the cultural heritage of Qatar.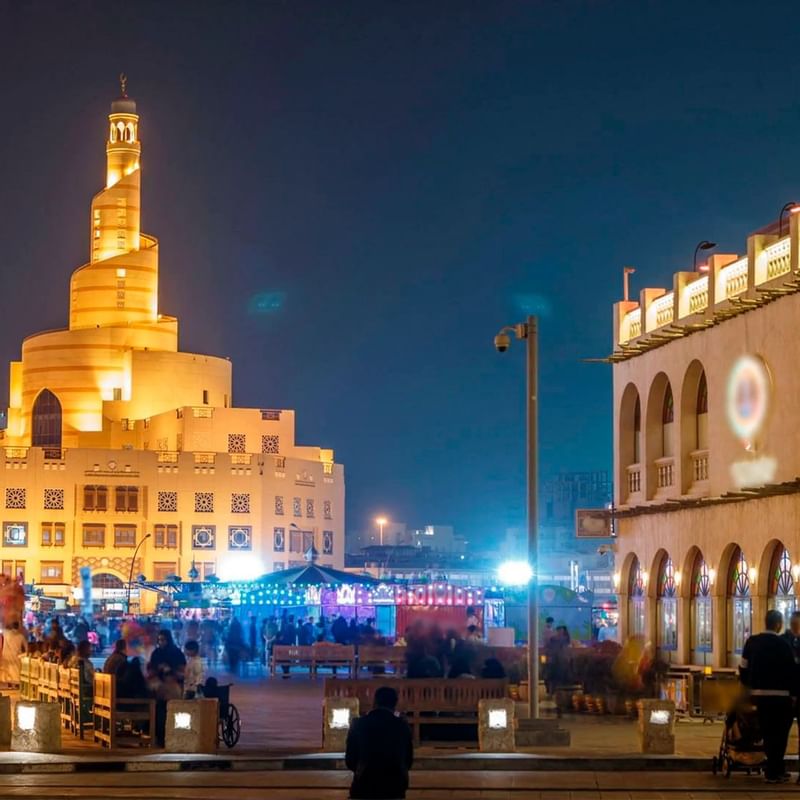 Souq Waqif
If shopping, dining and great atmosphere are what you want, look no further than Souq Waqif. Aside from the bustling main street, there is a labyrinth of alleyways just waiting to be explored - perfect for finding all sorts of treasures; from fabric and spices to jewellery and perfume.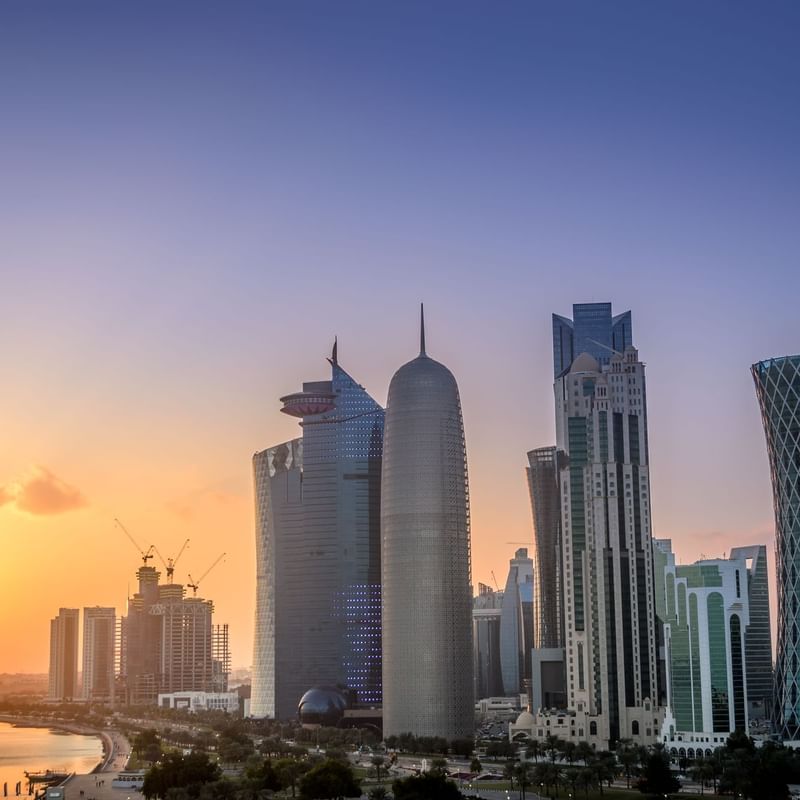 Doha Corniche
This waterfront palm-fringed boulevard stretches some seven kilometres along the Doha Bay and the city's sea-front. Popular with walkers, skaters and joggers alike, the Corniche is particularly enjoyable for an evening stroll, with breathtaking views of the illuminated city skyline.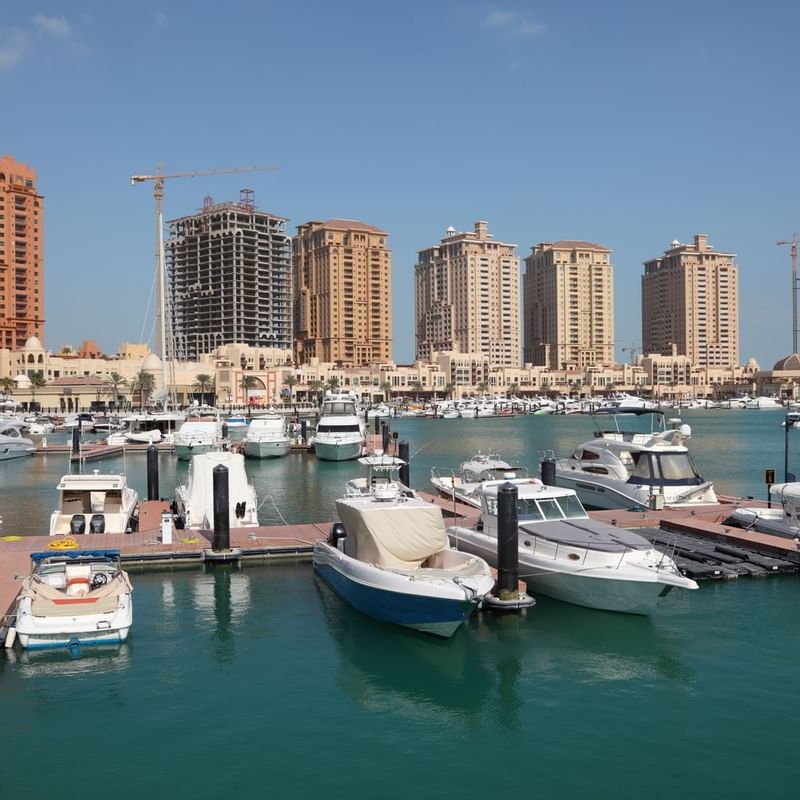 The Pearl Qatar
This self-sustaining real estate development offers luxurious living to a multitude of refined tastes, with all the amenities and lifestyle privileges anyone could ask for. The Pearl-Qatar is a true masterpiece of private and modern living, with award-winning marinas, beautifully serene beaches, a selection of renowned restaurants and high-end shopping outlets.
Share your moments
See how our guests define their perfect day at our hotel and share your own!