Tambua Sands Beach Resort - Fiji
Enjoy our private villas accommodation near Sigatoka Fiji
Tambua Sands Beach Resort embodies the authentic, barefoot, beachfront vacation experience. Our extraordinary bure resort near Sigatoka (Fiji) offers a gorgeous white sandy beach, secluded private villas with either garden or ocean view, , beachfront bure with plunge pool, incredibly friendly staff and convenient facilities including a swimming pool, bar and restaurant. Our beach resort also offers full buyouts ideal for romantic weddings, memorable family reunions and team-building corporate retreats.
Spend your days lounging on the private beach, meander amongst 17 acres of pristine tropical forest and gardens, snorkel in the warm waters of the island lagoon, tee off on the nearby 9-hole golf course or simply relax and soak up the incredible scenery. Whatever experience you're looking for in paradise, we can provide it from our ideal locationnear Sigatoka Fiji – perfect for a peaceful escape while still offering excursions and tours to thrilling places close by including Sigatoka River Safari, Kula Wild Park, Biausevu Village and Robinson Crusoe Island.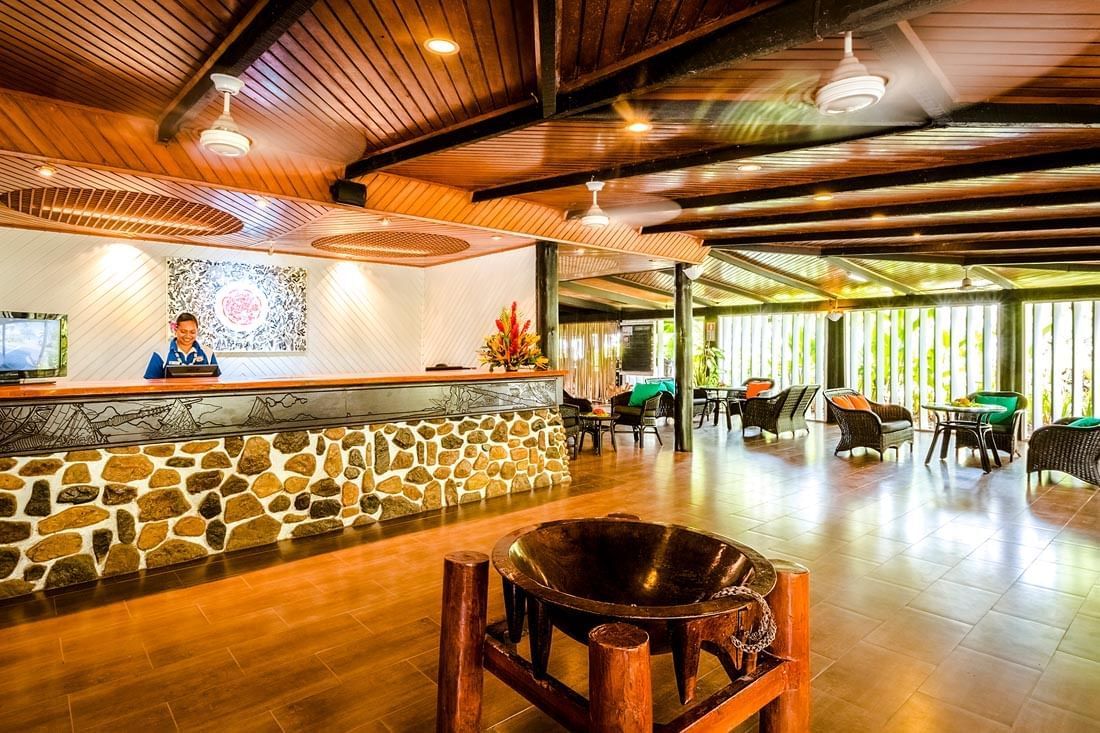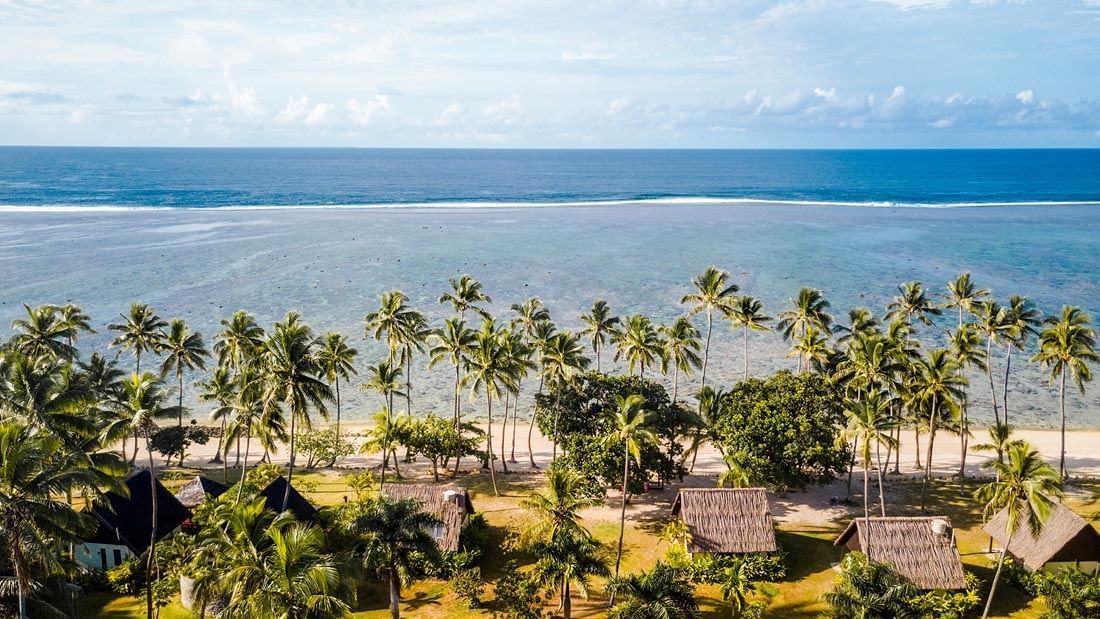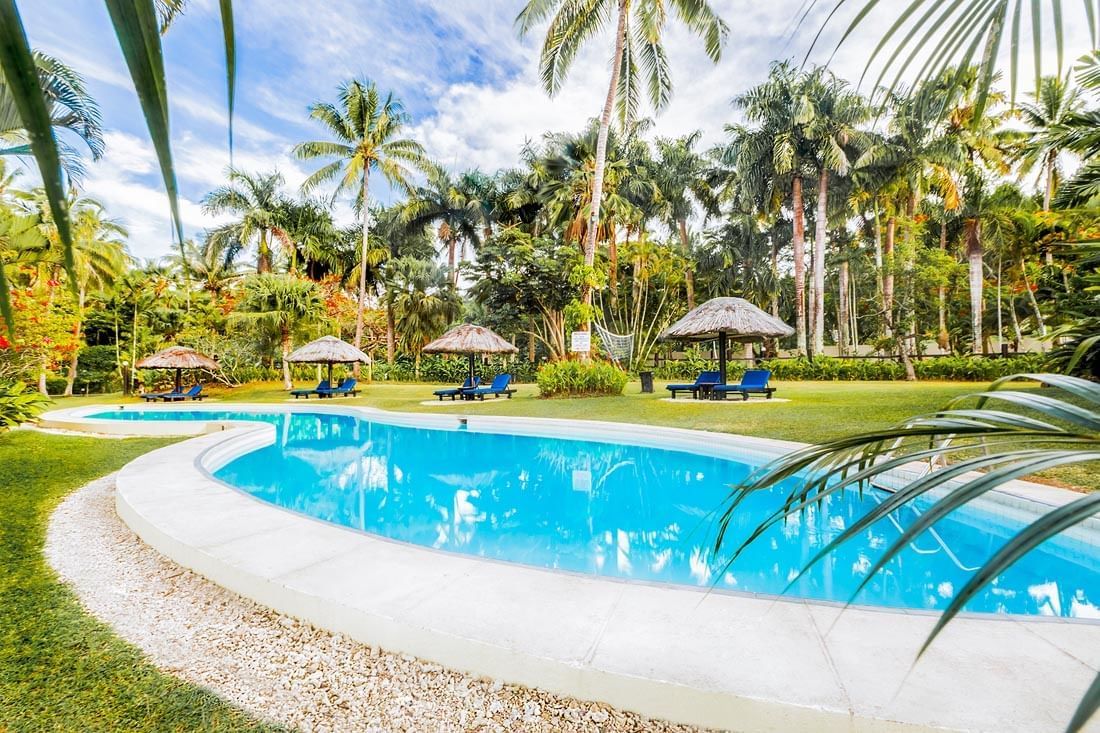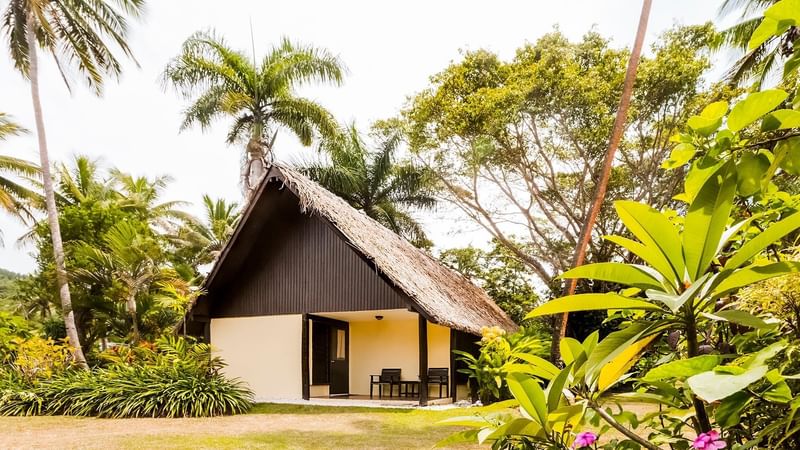 Garden View Villa
Our lovely Garden View Villa is ideally situated amongst beautiful lush vegetation with a mountain view as its backdrop.
Check Rates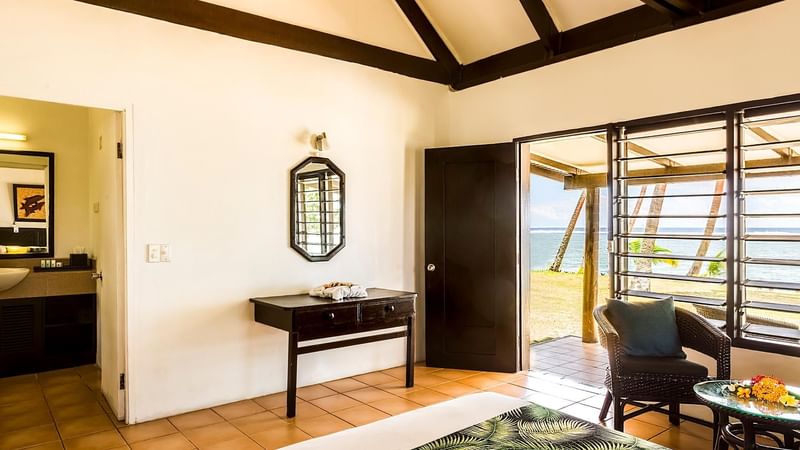 Ocean View Villas
Our glorious Ocean View Villa is perfectly positioned to catch gentle sea breezes and provide a beachfront view of the South Pacific Ocean.
Check Rates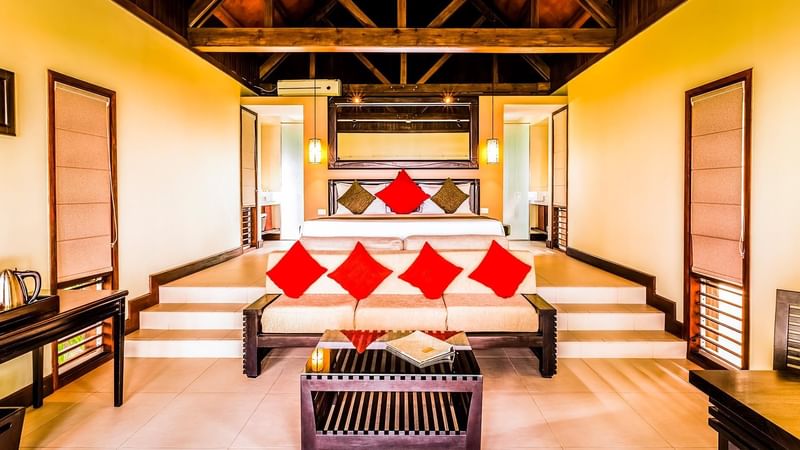 Contact & Location
Tambua Sands Beach Resort - Sigatoka, Western Division, Fiji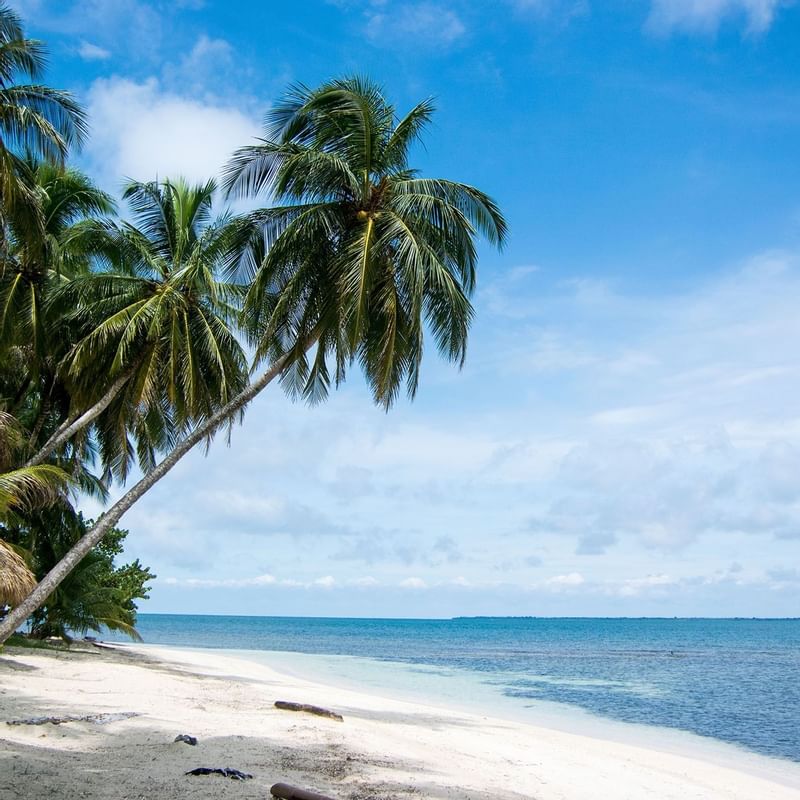 Robinson Crusoe Island
Escape for a day to this private island paradise, the perfect spot for adventure seekers. Enjoy a wide range of activities, including kava ceremonies, spectacular fire shows, daily snorkelling trips, kayaking, jungle treks and much more, not to mention jet skiing, banana boat rides, sports fishing and diving; or why not simply watch the hours pass by as you relax in paradise.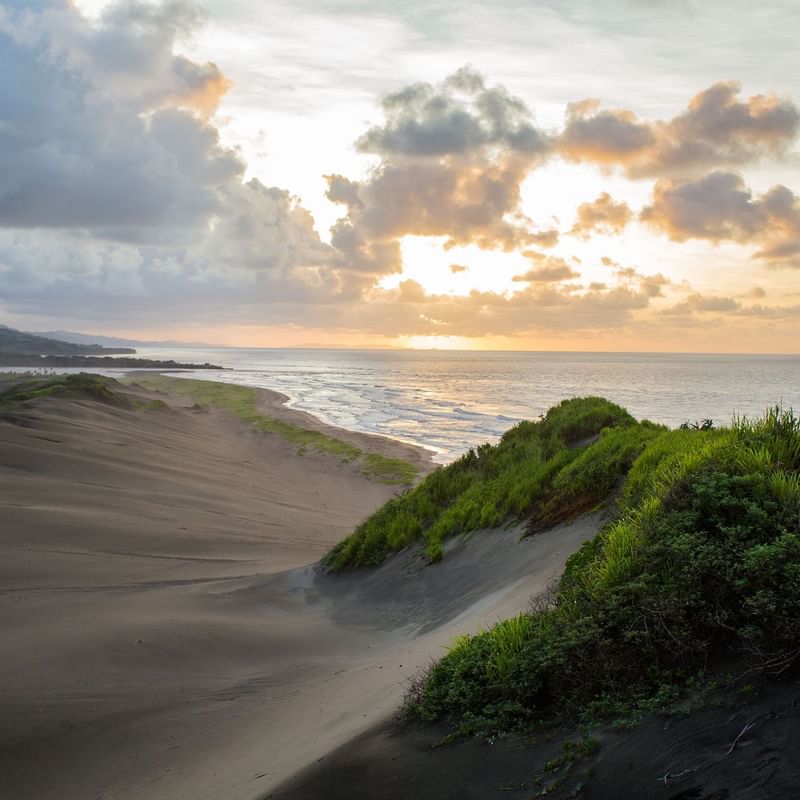 Sigatoka Sand Dunes
Fiji's first national park, the Sigatoka Sand Dunes are a popular spot for enjoying one to two-hour hikes through amazing Fijian nature. Visitors can also explore old archaeological sites, where they can see ancient lapita artefacts. The park is also a create spot for bird watching.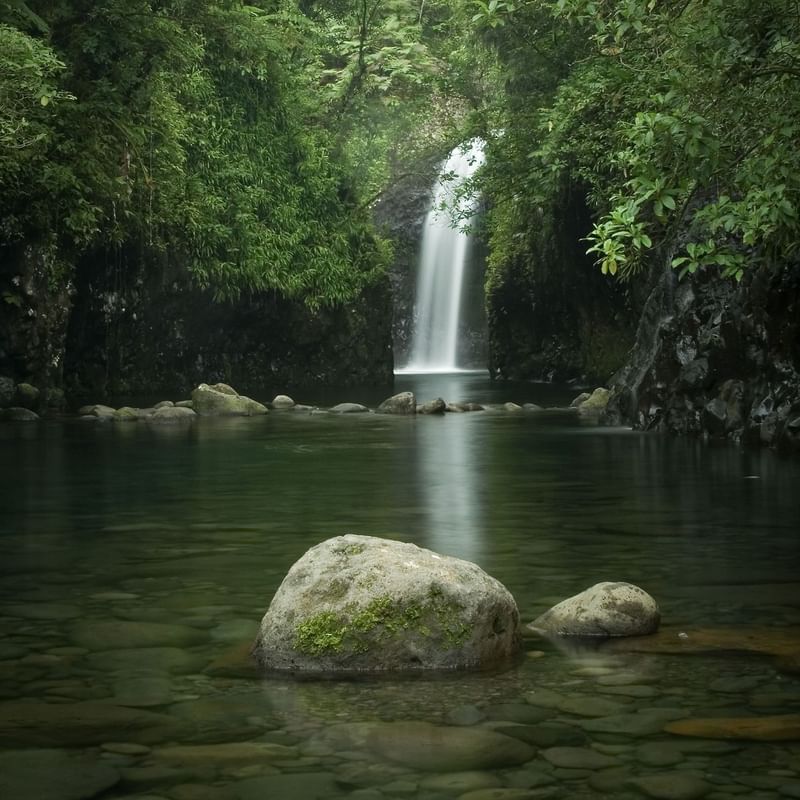 Biausevu Village
Take a tour to this fascinating village and catch a glimpse of traditional Fijian life after enjoying a warm local welcome. The stunning Biausevu Waterfall, standing 20 metres high, is located nearby and is well worth the hike for a dip in its clear waters.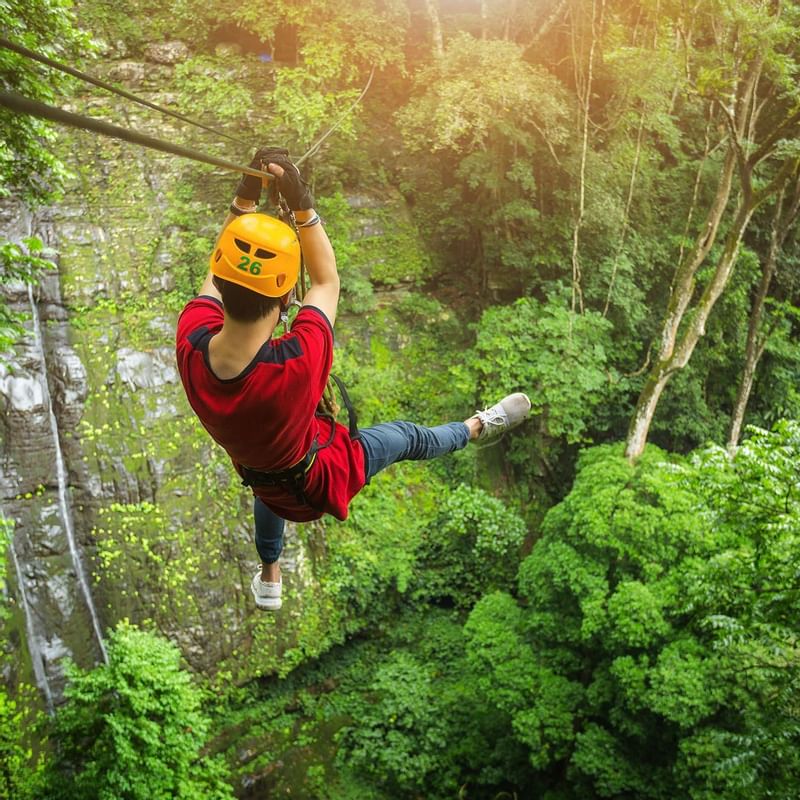 Kula WILD Adventure Park
Fiji's biggest family fun park and eco preserve offers a huge range of attractions, from slides, ziplines, animal attractions and behind-the-scenes tours, with a wonderful collection of native Fijian and tropical animals in a beautiful setting.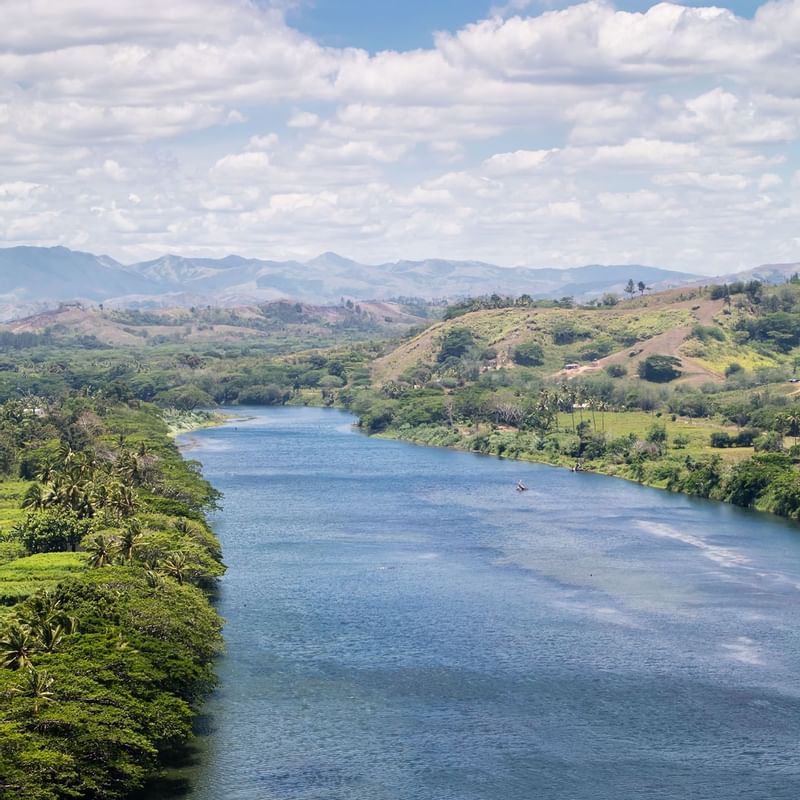 Sigatoka River Safari
Enjoy an essential Fiji experience with this unique jet boat & village safari. Delve into the heart and soul of island life as you cruise up the magnificent Sigatoka River to visit authentic Fijian villages and meet real 'kaiviti' (Fijian) – a great family day out!
Share your moments
See how our guests define their perfect day at our hotel and share your own!