Find your perfect Ankara event venue
Take your next meeting to new heights at Warwick Ankara with customized services and multiple options for hosting your meeting or event in Ankara city centre. Our carefully designed meeting hall, lovely outdoor terraces and other daylight venues set the tone for successful business and corporate events for up to 70 participants. Enjoy comfortable seating, plenty of table room and the latest technology including barcovision, screen, flipchart, microphones, sound system and, of course, high-speed wireless Internet at our business hotel.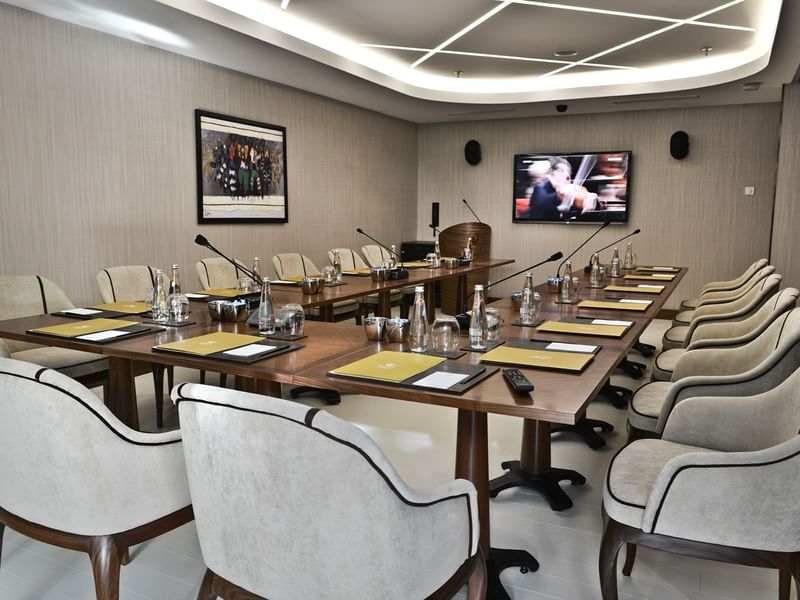 Our stylish Kugu Hall offers 37 sqm of space and features plenty of natural light while comfortably accommodating up to 18 persons in a U or 22 guests classroom style. For larger events, Kugu can be connected to our Breakfast Hall to accommodate up to 70.
Catering Sales Department:
Group Sales Department: