Warwick Le Lagon - Vanuatu
Our tropical lagoon resort in Port Vila (Vanuatu) with private pool villas
Warwick Le Lagon – Vanuatu is a vibrant, 4.5 star family-friendly luxury resort located on the shores of Erakor Lagoon in Port Vila (Vanuatu). A true tropical paradise of cascading waters and lush gardens with inviting pathways set amid peaceful surroundings – yet close enough to town to make it easy to explore and adventure beyond the resort. Spend your days relaxing by the pool or beach, or indulge your senses at our day spa. Offering Kids Club for the little ones, water sports and many other resort activities the Warwick Le Lagon-Vanuatu is the ultimate private oasis.
Pampering and personalized service permeate every aspect of your stay. Choose from luxurious rooms with garden or lagoon views, standalone bungalows , or exclusive villas in the South Pacific. Featuring a variety of restaurants and bars as well as a large conference centre and onsite meeting rooms, Warwick Le Lagon – Vanuatu is the perfect location for your next event. And, of course, it's a dream venue for unforgettable destination weddings and honeymoons.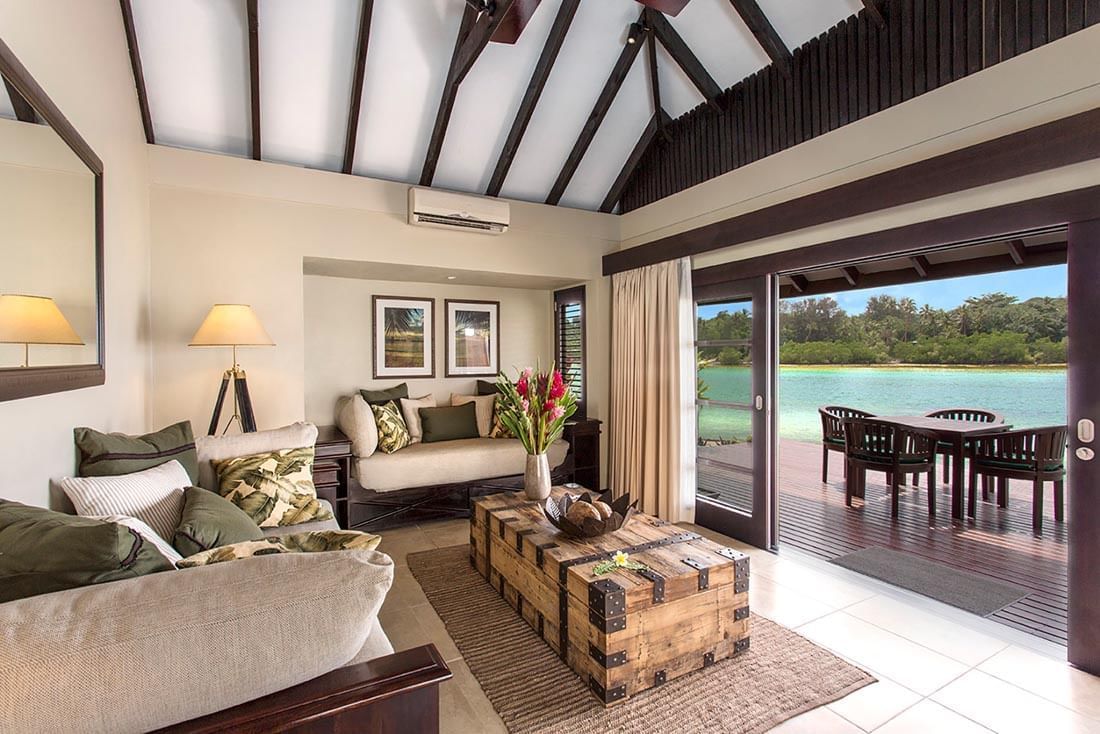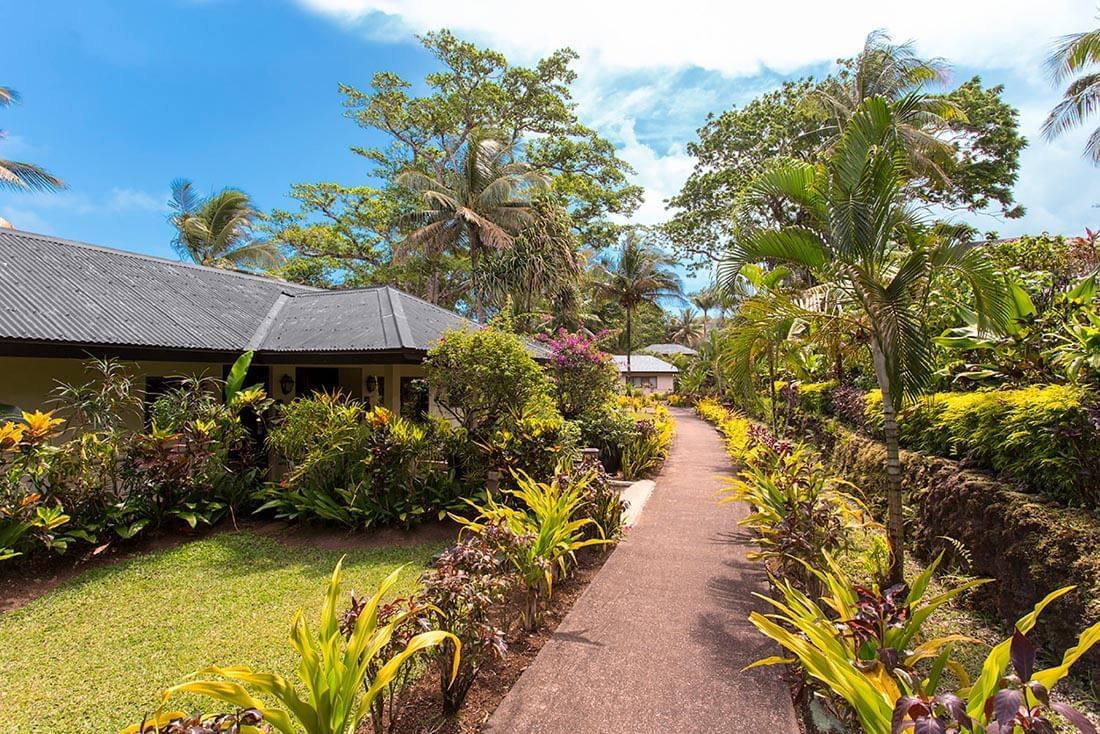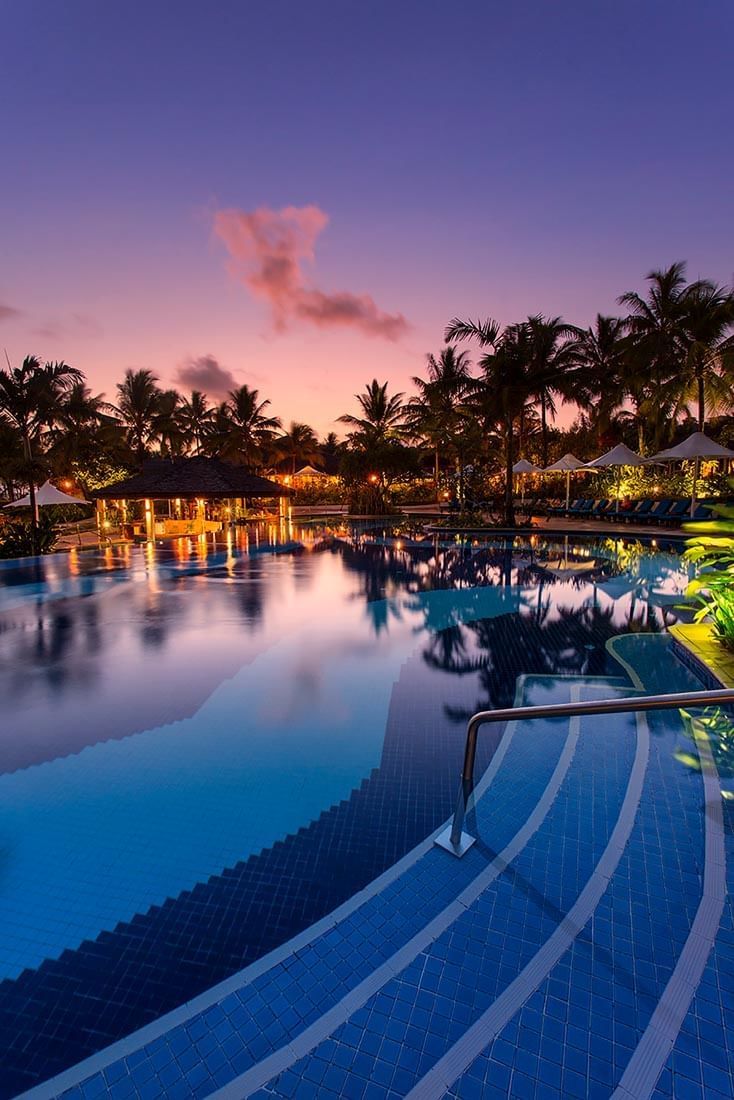 Contact & Location
Elluk Road, Off Kumul Highway - Efate, Vanuatu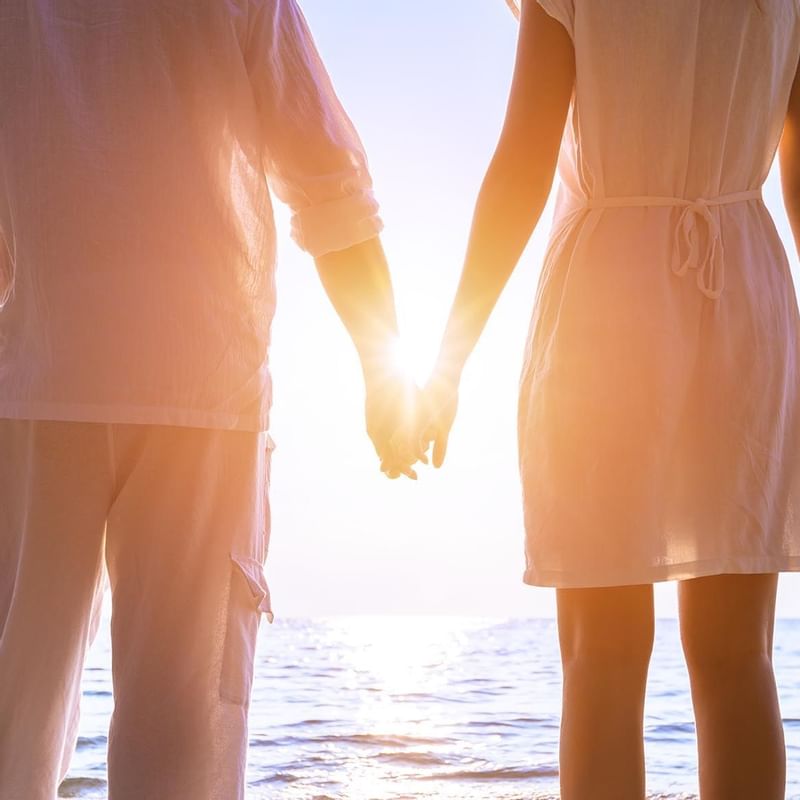 Honeymoon Beach
Hidden away down a dirt road, this spacious beach is what dreams are made of. With its long stretch of pristine sand, this picturesque spot is known for its crystal blue water, white sands and surrounding lush greenery, making it the perfect place to sit back, enjoy the sunshine and relax.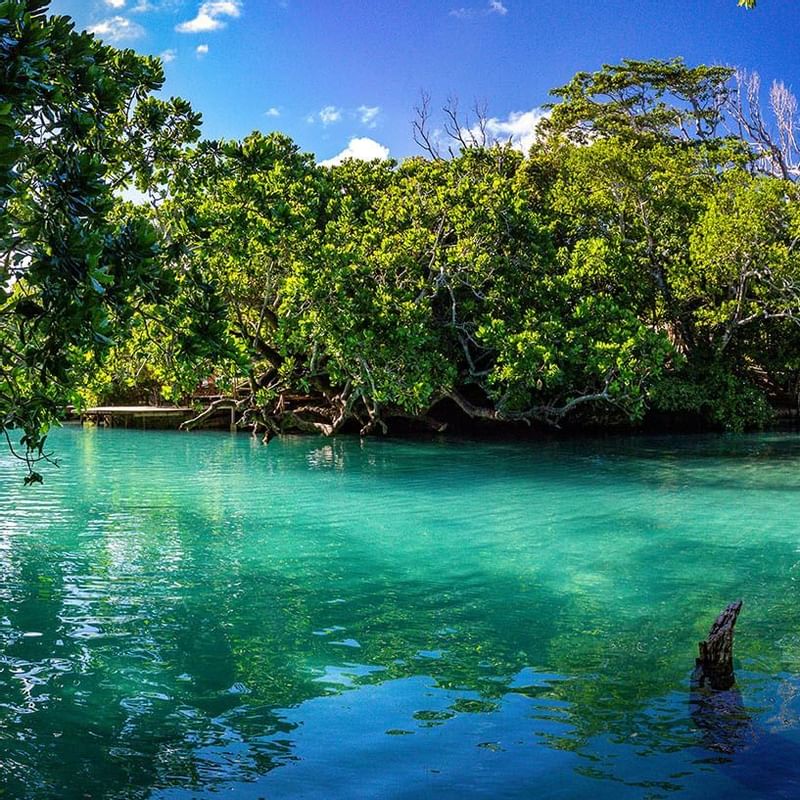 Blue Lagoon
One of the most beautiful lagoons in the world, the Blue Lagoon is a haven of clear blue water and lush natural gardens, and there are even designated picnic areas. The perfect swimming hole, this idyllic location also makes a great day trip for families.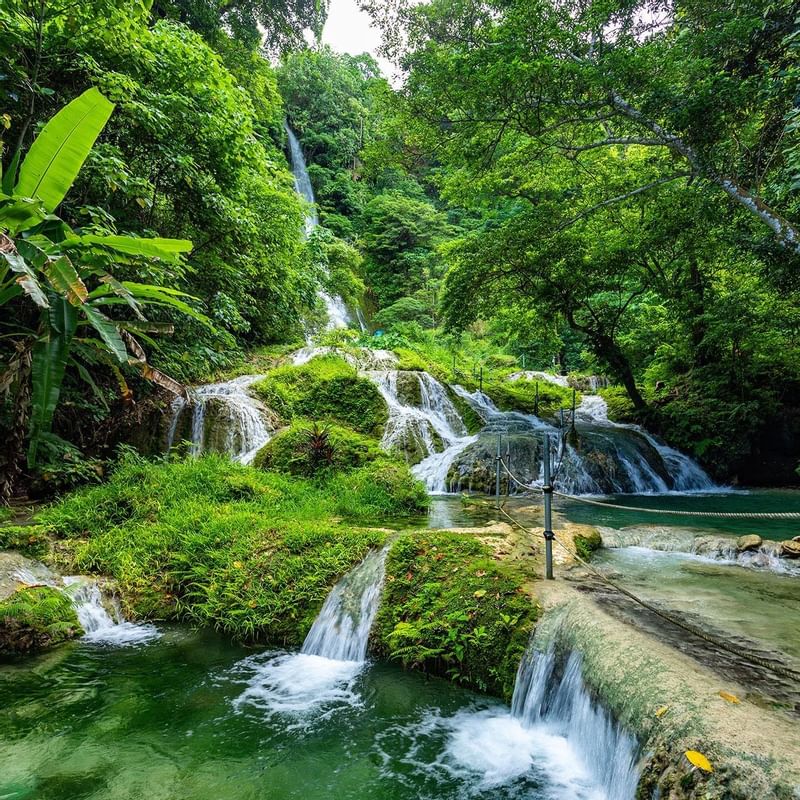 Mele Cascade Waterfalls
One of Vanuatu's most popular waterfalls, this pretty spot is wonderful for relaxing, taking a dip and even walking up and exploring the water cascades. With a little bar-café nearby, Mele Cascade is a great place to watch the hours slip by and relax.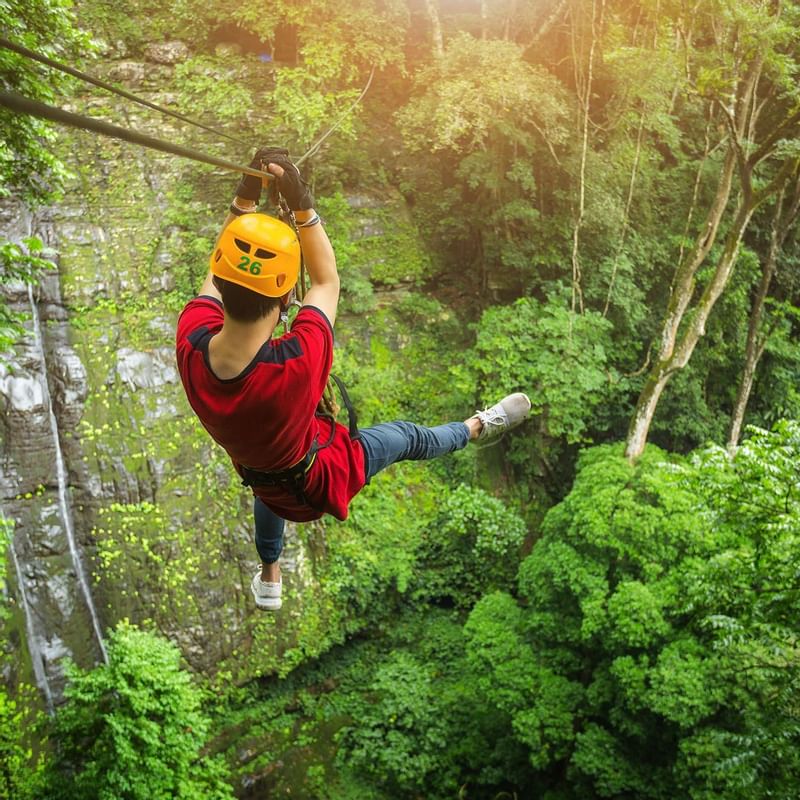 Jungle Zipline
Soar through the canopy of the Vanuatu jungle and over canyons on various ziplines while enjoying stunning views over Mele Bay. Suitable for all ages and open in all weather, you can even combine this exhilarating activity with a heli ride or jet boating experience.
Family Holiday
Fantastic Family Resort, hospitable staff felt very welcome, well appointed rooms very spacious, clean & comfortable, great location very secluded, Lagoon is beautiful great snorkelling, kayaking & more!

Slayne, Sydney
Share your moments
See how our guests define their perfect day at our hotel and share your own!