Warwick Fiji
Discover our resort accommodation in Fiji Coral Coast
Ideally situated in the heart of the Coral Coast with white sand beaches and crystal-clear lagoons, the five-star Warwick Fiji resort offers an authentic experience unlike any other. The Warwick Fiji won't just set the standard for your Fijian experience, it will exceed it… as we have been doing for nearly 40 years.
Perfect for family holidays, weddings or honeymoon, our luxury hotel 5 star accommodations set the standard for exclusive beachfront resorts in Fiji, providing everything you expect from the Warwick name. With some of the highest rated restaurants in all of Fiji in one location, enjoy pre-dinner drinks at our beautiful Sunset Terrace bar, a romantic dinner at the famous Wicked Walu, our private island seafood restaurant, take in a show-stopping teppanyaki performance or indulge in mouth-watering sushi at Sazanami, partake in a flavorful plate of pasta and other Italian creations at Pappagallo, or experience the wide variety the buffet offers at Bula Brasserie before finishing the evening with after dinner drinks at our Hibiscus lounge.
With both family and adults only facilities, this tropical all-inclusive family resort overlooking the beach welcomes you with traditional decor and wooden carvings that reflect classic Fijian style. The Warwick Fiji offers a wide variety of activities including the Warwick Spa, 2 pools with pool bars, water sports and a supervised kids club. For those looking for an off resort experience, the resort is within close proximity to Biausevu waterfall, Sigatoka river safari, Sigatoka Sands Dunes and Kula Wild Park. Guests can also immerse in a variety of cultural experiences with local village tours or enjoy an afternoon of shopping at Sigatoka town.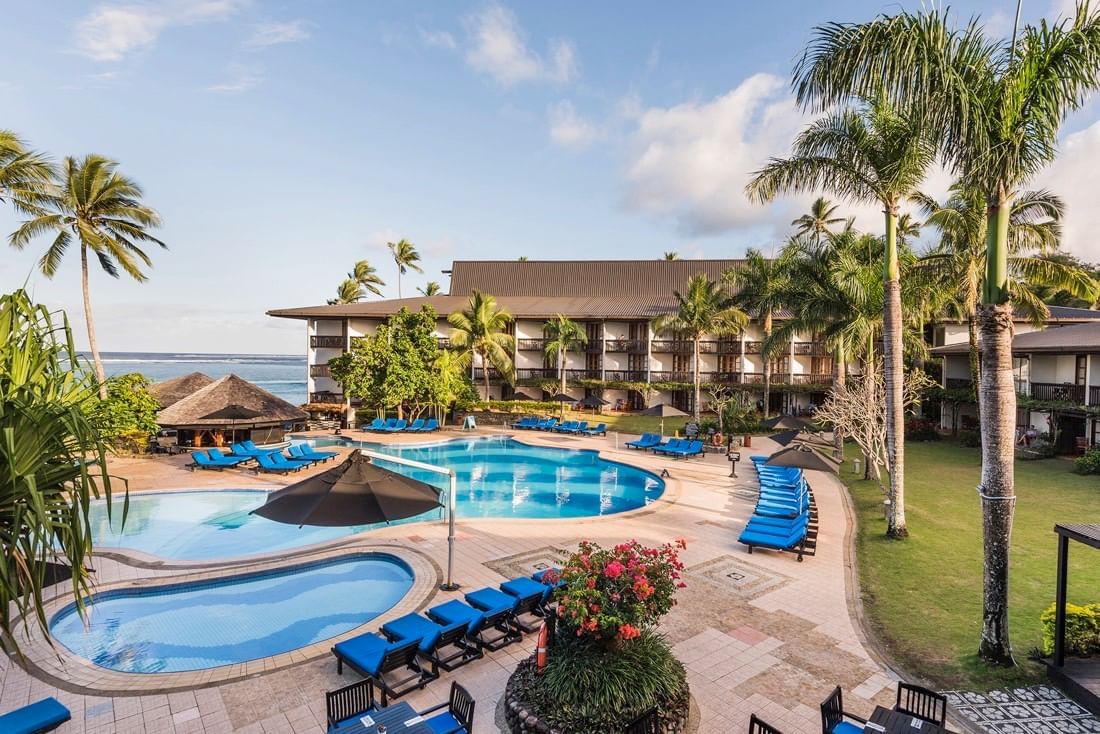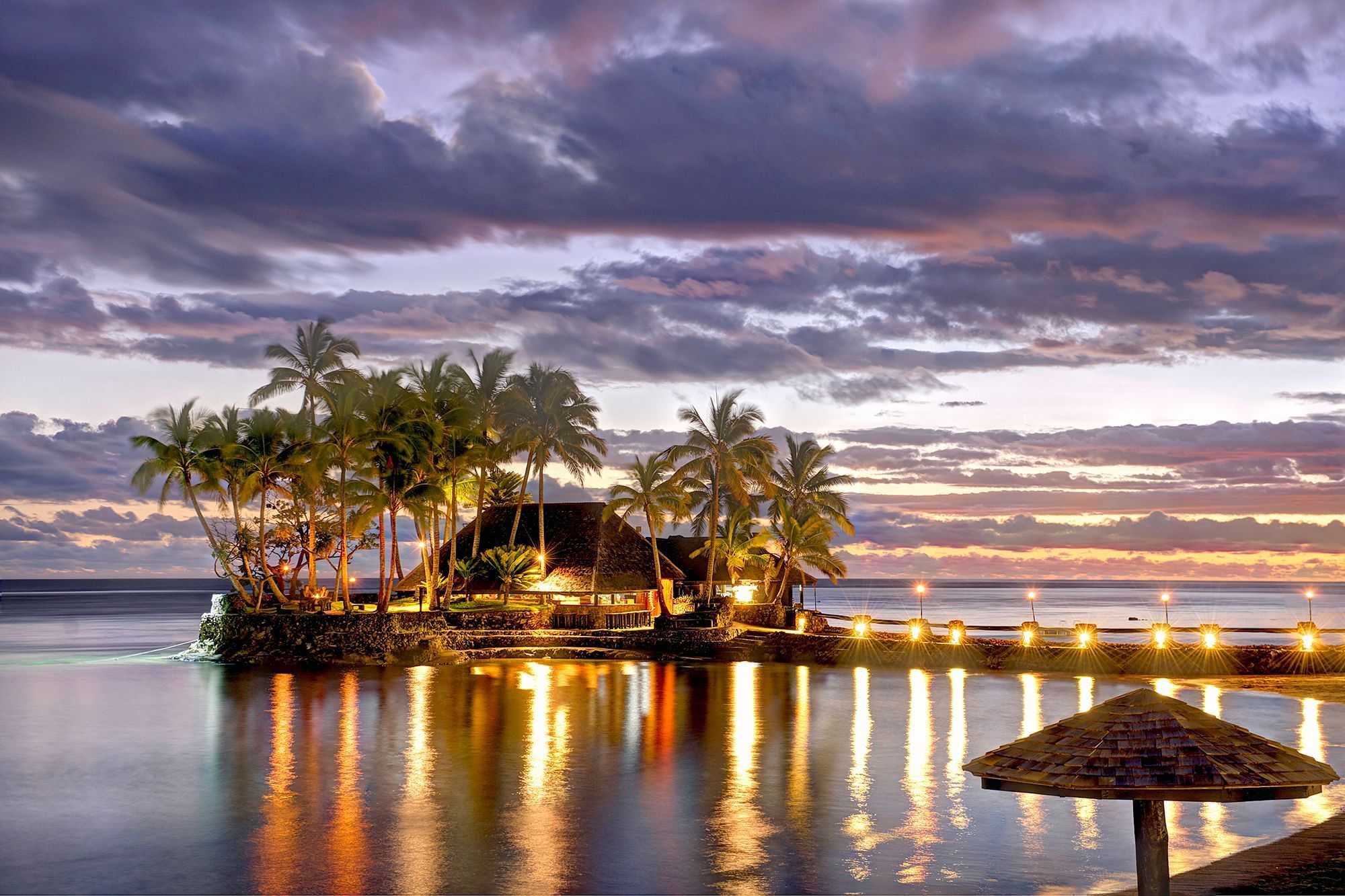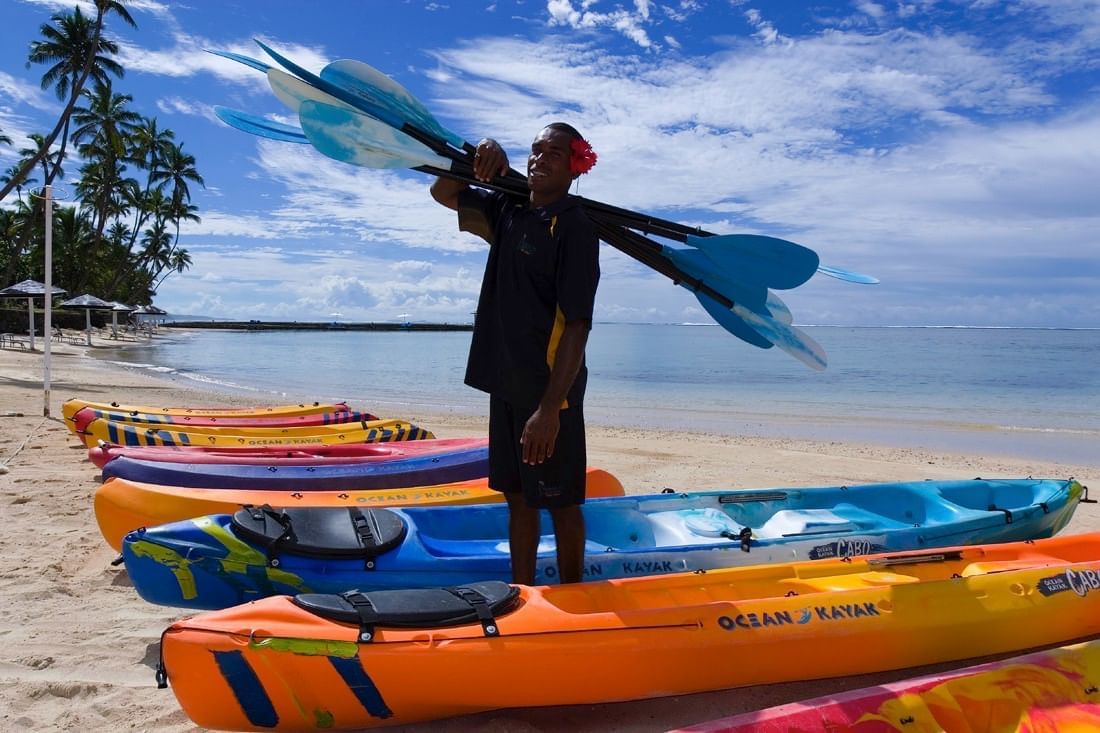 Contact & Location
Queens Road Korolevu P O Box 100 Sigatoka - 100 Korolevu , Fiji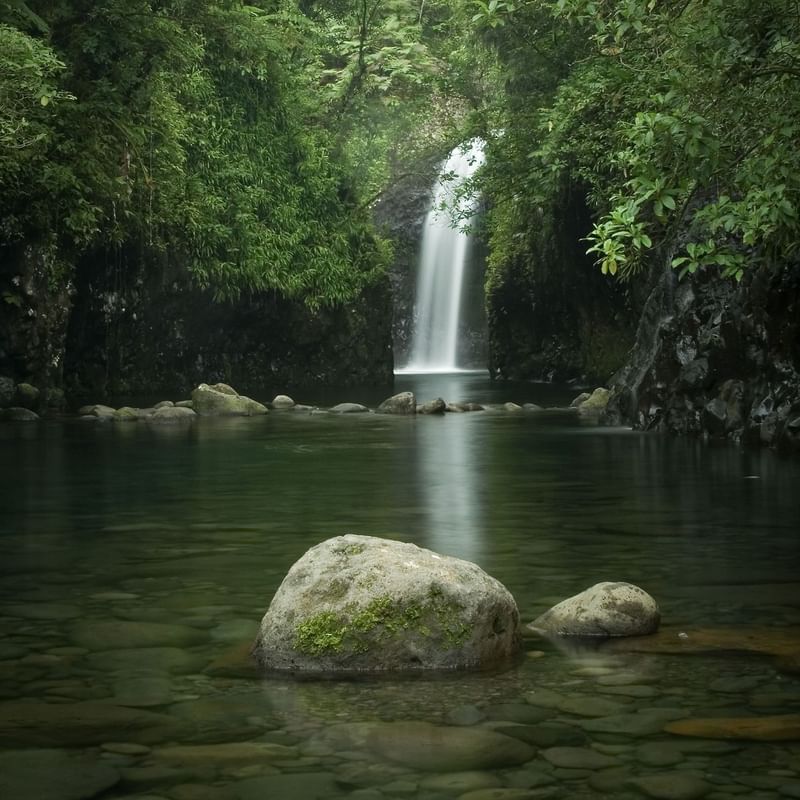 Biausevu Village
Take a tour to this fascinating village and catch a glimpse of traditional Fijian life after enjoying a warm local welcome. The stunning Biausevu Waterfall, standing 20 metres high, is located nearby and is well worth the hike for a dip in its clear waters.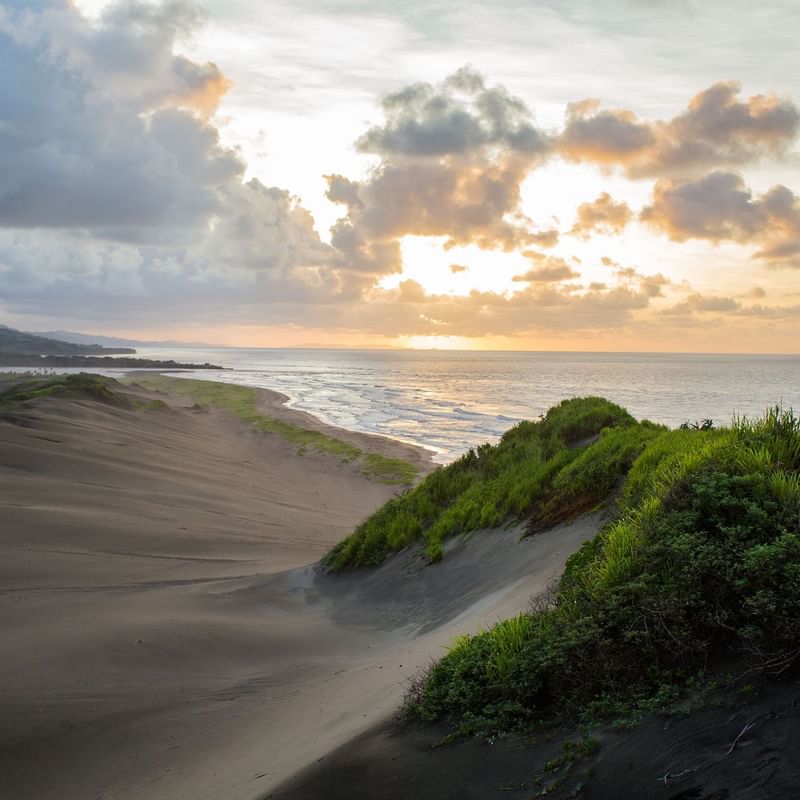 Sigatoka Sand Dunes
Fiji's first national park, the Sigatoka Sand Dunes are a popular spot for enjoying one to two-hour hikes through amazing Fijian nature. Visitors can also explore old archaeological sites, where they can see ancient lapita artefacts. The park is also a create spot for bird watching.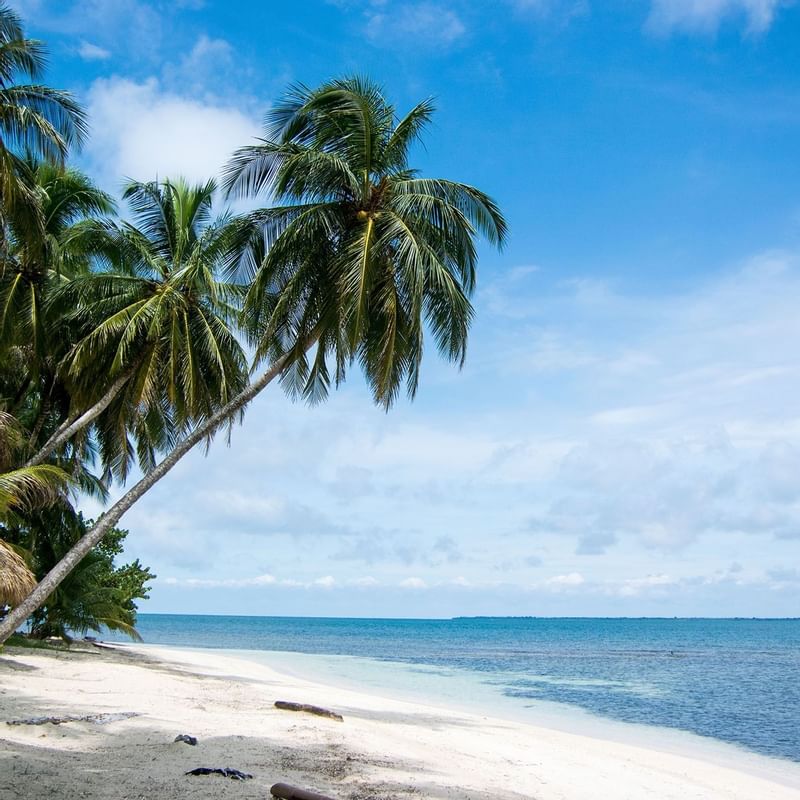 Robinson Crusoe Island
Escape for a day to this private island paradise, the perfect spot for adventure seekers. Enjoy a wide range of activities, including kava ceremonies, spectacular fire shows, daily snorkelling trips, kayaking, jungle treks and much more, not to mention jet skiing, banana boat rides, sports fishing and diving; or why not simply watch the hours pass by as you relax in paradise.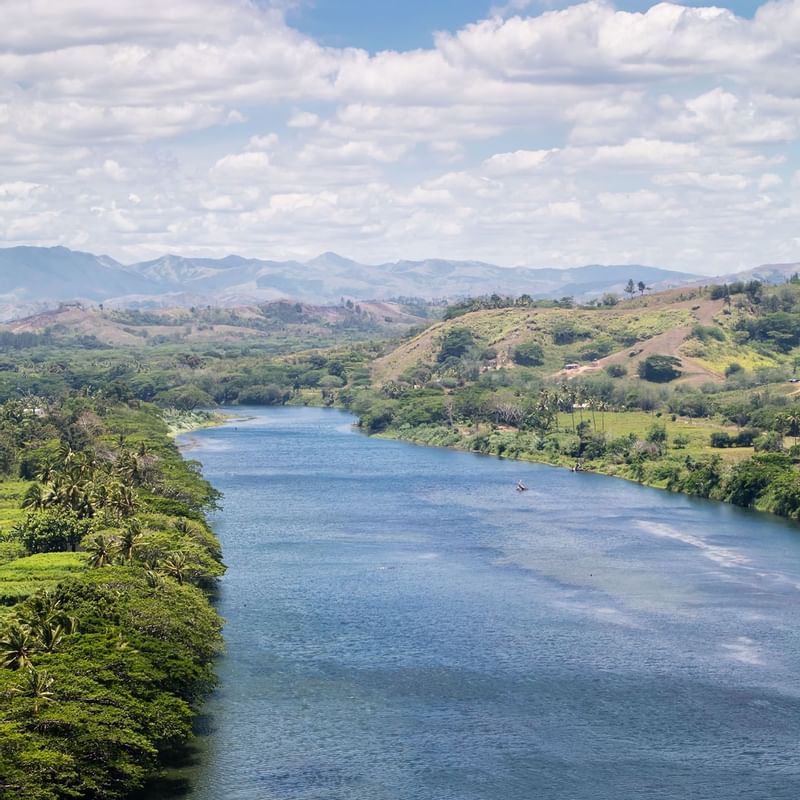 Sigatoka River Safari
Enjoy an essential Fiji experience with this unique jet boat & village safari. Delve into the heart and soul of island life as you cruise up the magnificent Sigatoka River to visit authentic Fijian villages and meet real 'kaiviti' (Fijian) – a great family day out!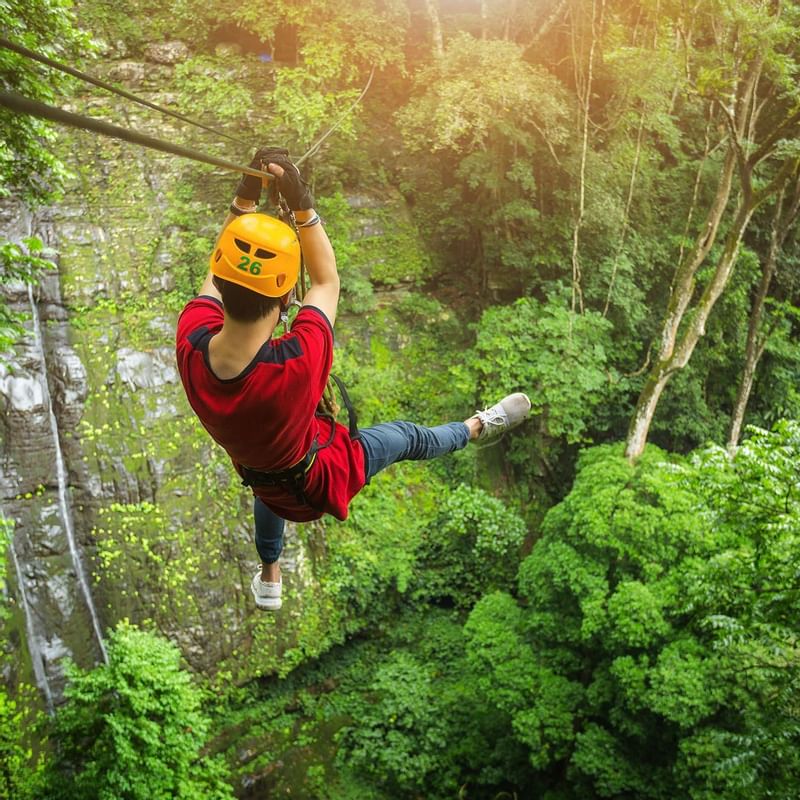 Kula WILD Adventure Park
Fiji's biggest family fun park and eco preserve offers a huge range of attractions, from slides, ziplines, animal attractions and behind-the-scenes tours, with a wonderful collection of native Fijian and tropical animals in a beautiful setting.
Share your moments
See how our guests define their perfect day at our hotel and share your own!