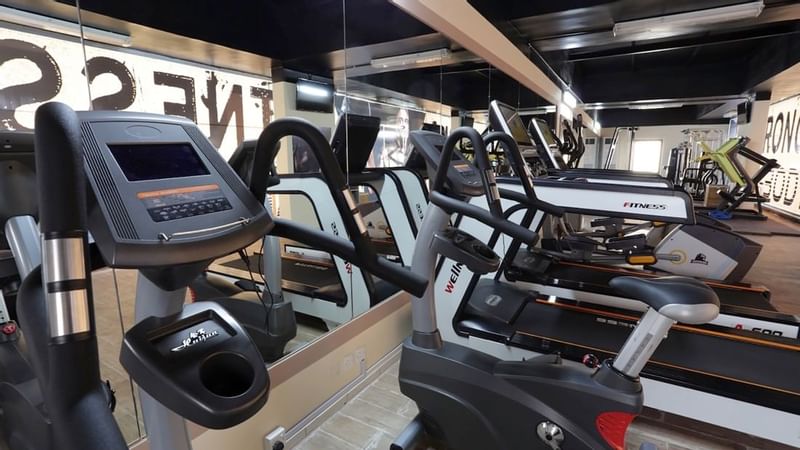 Keep up with your regular training regimen during your stay in Jeddah. Warwick Hotel Jeddah features an onsite fitness centre located on the 8th floor with treadmill, exercise bicycles and weight lifting equipment, as well as locker room, sauna and steam room. The fitness centre is open 24 hours for your convenience.
Learn more
about Fitness Centre
24-Hour room service

Fitness center

24h business centre

Swimming Pool

Concierge Services

Limousine Service

Airport Shuttle

Laundry and Dry Cleaning Services
Hotel Policies
Warwick Hotel Jeddah has the following hotel policies for our guests.
Discover our fitness centre in Jeddah city centre
Warwick Hotel Jeddah offers complimentary high-speed Wi-Fi Internet, concierge services, a year-round indoor pool with snack and soft drink service, guest laundry and dry cleaning services and sundries shop. Light refreshments served in our Lobby Bar include fresh juices, sandwiches, cookies, cakes, ice cream, milkshakes and a coffee station. Our hotel amenities and services, including our fantastic fitness centre, were created with your ultimate comfort in mind, as we help you uncover the experiences that craft the Jeddah chapter in your story of a life well-travelled.