Celebrate your wedding or event in Riyadh
Al Hamra Palace by Warwick is a prestigious setting for meetings, corporate gatherings and special events in Riyadh. Perfectly located in the King Abdullah Financial District, ten kilometres from downtown Riyadh, our boutique hotel brings classic Arabian style and design together with contemporary luxury. Whether you are hosting a small breakfast meeting or boardroom conference for 10 or a company banquet or wedding celebration for 90 guests, our Crystal 1, 2 and 3 event venues offer a sophisticated alternative to the standard meeting rooms and wedding halls in Riyadh.
From start to finish, our attentive staff will ensure a relaxing, productive event for you and your guests, from venue décor, catering and audiovisual equipment to group rates for guests staying at the hotel and planning tours and recreational activities that allow your guests to get out of the boardroom and enjoy and experience Riyadh's vibrant culture, attractions and dining.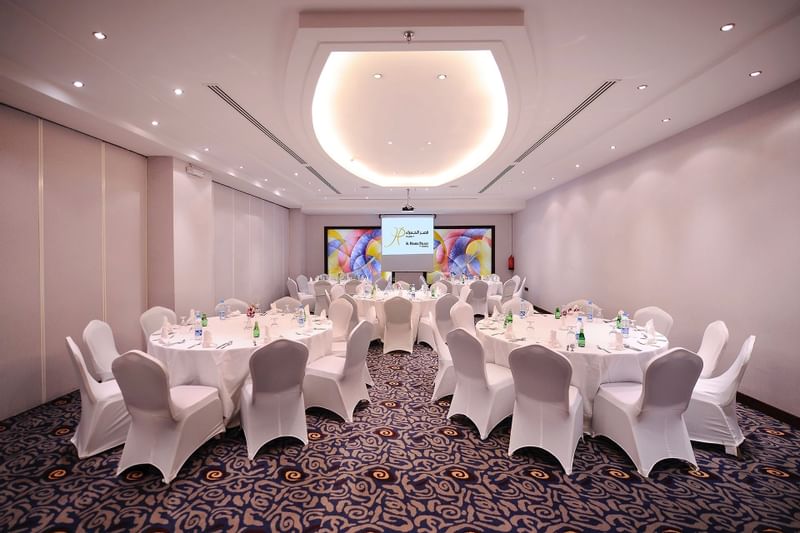 Al Hamra Palace by Warwick offers three distinctive venues for impressive sales meetings, training conferences and social events in Riyadh's bustling King Abdullah Financial District. Modern, sophisticated and beautifully decorated in an Arabian style, our Crystal 1, 2 and 3 meeting rooms...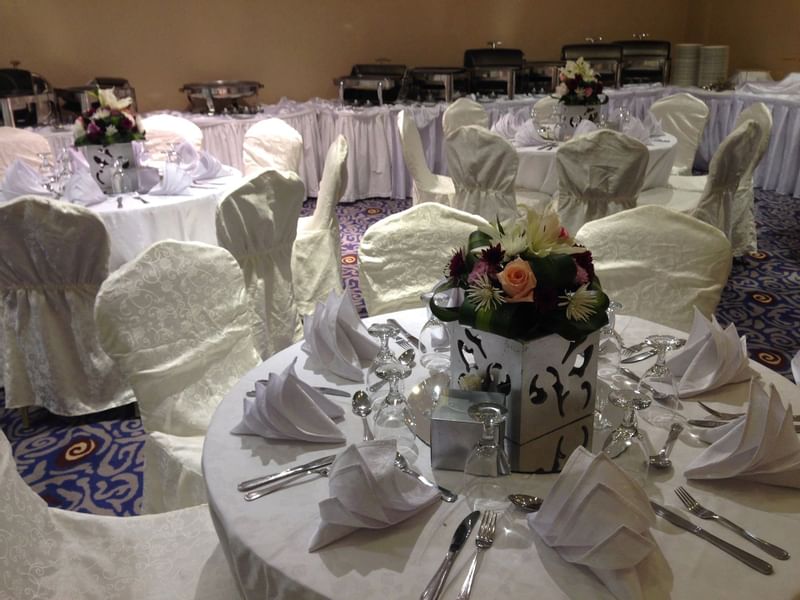 Al Hamra Palace by Warwick offers a classic, sophisticated backdrop for weddings halls in Riyadh. Ideal for intimate celebrations, our boutique hotel features three stylish wedding halls and customised catering to meet any budget.
Catering Sales Department:
Group Sales Department: