Meeting Room Capacity
Al Hamra Palace by Warwick offers three distinctive venues for impressive sales meetings, training conferences and social events in Riyadh's bustling King Abdullah Financial District. Modern, sophisticated and beautifully decorated in an Arabian style, our Crystal 1, 2 and 3 meeting rooms can accommodate up to 90 guests and feature complimentary Wi-Fi, adjustable lighting, individual heating and cooling systems and built-in audiovisual equipment. Enjoy your best day in our wedding halls in Riyadh.
Meeting Packages
After discussing your needs and requirements for your gathering, our team can help you select one of our three comprehensive meeting packages to help simplify your planning process with your event in Riyadh.
Half Day Package (minimum of 15 persons)
Inclusive of:
1x coffee break
Lunch
Complimentary Use of Meeting Room
Full Day Meeting Package
Inclusive of:
One or Two Coffee break
Lunch
Complimentary use of the meeting room
Flipchart with markers
Whiteboard with markers
Notepad and Pens
Use of LCD projector with screen
Complimentary carpark for attendees
Half Day Meeting Package (minimum of 15 persons)
Inclusive of:
One Coffee break
Lunch
Complimentary use of the meeting room
Flipchart with markers
Whiteboard with markers
Notepad and Pens
Use of LCD projector with screen
Complimentary carpark for attendees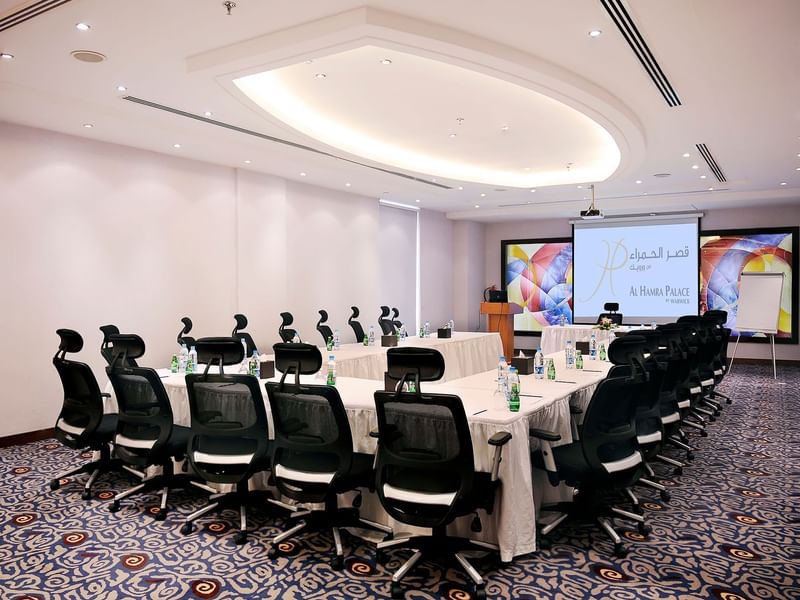 Sq M / Ft

45.00 / 484.00

Dimensions

09 m² x 05 m²

Ceiling

03 m²

15

18

40

35

13

30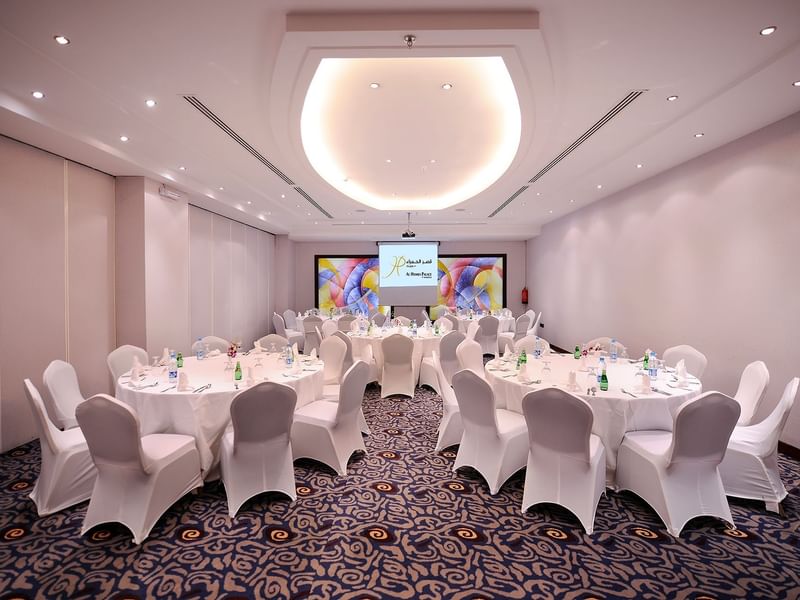 Sq M / Ft

85.00 / 915.00

Dimensions

12 m² x 07 m²

Ceiling

03 m²

30

36

80

55

25

60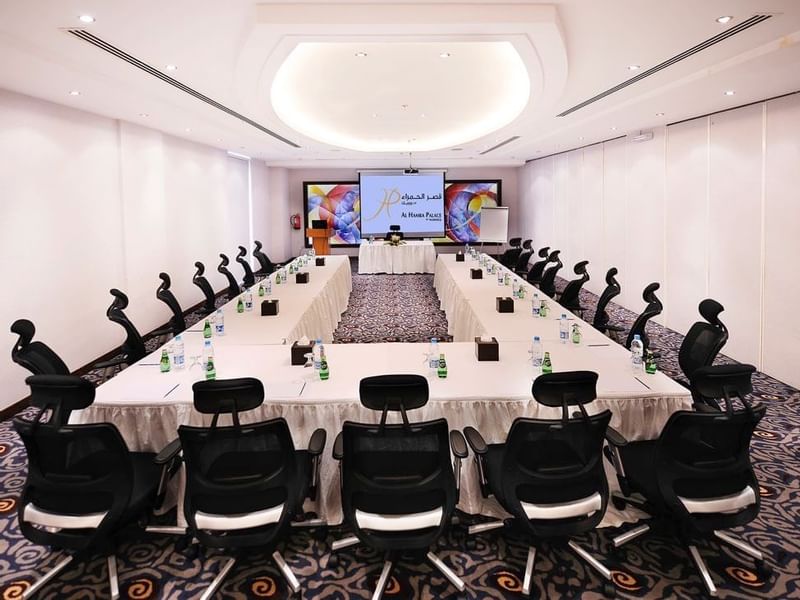 Sq M / Ft

105.00 / 1130.00

Dimensions

15 m² x 07 m²

Ceiling

03 m²

40

45

90

65

30

130