Explore our fully equipped meeting rooms & event venues in Riyadh
Warwick Riyadh offers four distinguished business meeting rooms with modern design and technologically advanced facilities to anticipate your needs. Our unique event venues located in the city centre offer contemporary, high end décor and all the amenities required for a successful conference, meeting or any other event. We invite you to let our highly-trained staff attend to every detail.
High-speed internet available.
Attended business center at the lounge
Coffee breaks and snacks.
Ongoing technical support
Comfy meeting chairs and tables.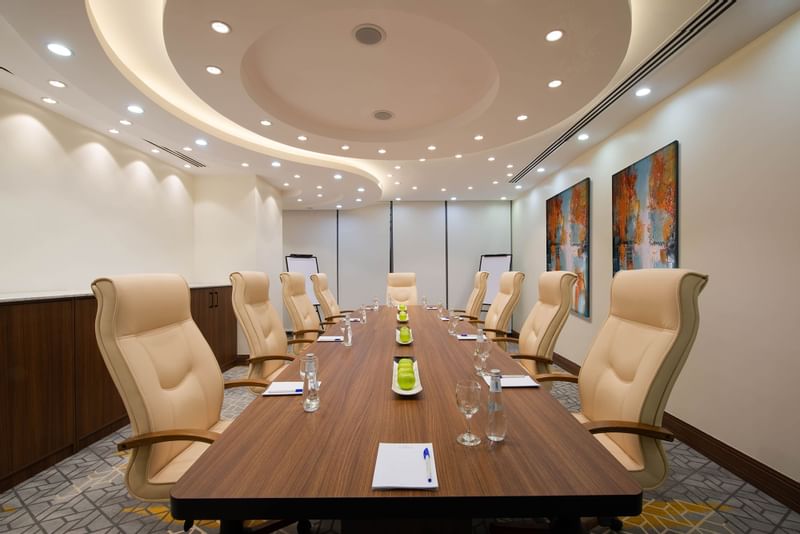 Meeting packages at Warwick Riyadh include a fully equipped meeting room of your choice with sound system, projector, screen, flip charts and microphones. All of our meeting spaces offer catering for banquets, coffee breaks or a la carte dining. Attendees will also appreciate complimentary Wi-Fi and free onsite parking for their convenience.