Intimate Wedding Venue in Chicago
Getting married in our hotel in Downtown Chicago
You'll feel on top of the world. From its inception in the early 1920's, the Warwick Allerton has been the standard bearer of Jazz Age style and sophistication and remains one of Chicago's most legendary addresses. And ever since its days as a Chicago hotspot hosting the likes of Bing Crosby, Frank Sinatra, and Lucille Ball at its legendary top floor lounge the Tip Top Tap, the famous, fashionable and fun-loving alike have been drawn by the hotel's unique architecture, unique charm, and breathtaking views. Today the beautifully restored Warwick Allerton – Chicago hotel wedding venue offers brides and grooms a chance to channel that timeless glamour into the wedding of their dreams and become a part of this hotel's storied history.
Unsurpassed Views
An instantly recognizable presence on the Chicago skyline for nearly 100 years, the Warwick Allerton - Chicago offers sweeping, unobstructed, and unforgettable views of the Windy City. During the day an abundance of natural light pours through floor to ceiling picture windows, and at night the skyline comes alive with the glow of city lights.
Historic Ballrooms
Offering an elegant setting for any occasion, the Warwick Allerton - Chicago gives brides and grooms the opportunity to host their Chicago wedding ceremony and reception in any one of our thoughtfully restored Michigan Avenue ballrooms:
Tip Top Tap Ballroom
Imagine spending one of the happiest days of your life behind one of the most recognised signs in Chicagoland. This elegant, 3,424 sq. ft. space is located on the hotel's 23rd floor and features:
● Flexible seating arrangements
● Contemporary mid-room chandelier
● Large, picturesque windows with panoramic views of the city
**Accommodates 200 seated guests, 325 guests in a reception-style arrangement
Buckingham Ballroom
This breathtaking two-story ballroom boasts 2,200 sq. ft. space on the 3rd floor of the hotel and features:
● Flexible seating arrangements
● Sophisticated architecture and design elements
● Expansive windows
**Accommodates 175 seated guests with a dance floor, 250 guests in a reception-style arrangement
Full-Service Catering
Warwick Allerton - Chicago fulfills all of your catering needs in-house with a full selection of premium menu options:
● Rehearsal dinner food station
● Rehearsal dinner plated meals
● Versatile wedding reception
Start Planning Today!
Our dedicated coordinators will ensure every detail of your special day is nothing short of perfect. For more information about our customisable wedding packages and to check availability contact Sales & Catering at sales.warchi@warwickhotels.com or call (312) 440-1500.
Testimonials
The Warwick Allerton was perfect for our wedding! We had a lot of friends of family coming in from far and wide and the Tip Top Tap Room with its views and overall elegance was exactly what we wanted to show people Chicago. The staff was great the day of and everything ran very smoothly. The word that people were using to describe our wedding was "epic" which is exactly what we were hoping for. It was so much fun!
- Parker M., The Knot
Everything was perfect. Obviously the location was amazing and the view were stunning but the team was kind, responsive, and a pleasure to work with. I could not be happier with how our day turned out.
- Savannah B., The Knot
Planning the wedding at the Allerton was a fun and hassle-free process. Our event coordinator was an immense help in thinking through and planning the event in detail. His enthusiasm and true passion for what he is doing made the planning a fun and memorable experience. On the actual wedding day, everything from room set-up in this old Chicago hotel, service, food (excellent!!) and drinks came together beautifully. Highly recommend the Allerton for an unforgettable wedding.
- Katja L., The Knot
We recently had our wedding at the Allerton, and my husband and I could not be more thrilled with the way the event turned out. From the moment we arrived for wedding prep, I have never seen a hotel staff move more quickly to make sure they helped meet every request we asked for to make the wedding weekend perfect. I have zero negative feedback on the event, and was so impressed by the extra touches the hotel adds. For example, by the time we returned to our wedding suite, the hotel staff had packed up all of our cards, guestbook, etc. and neatly organized them in our room for us to take home the next day.
- Alison M., The Knot
The Allerton Hotel was a perfect location for our wedding! The venue and view are beautiful and the team is on point and so much fun to work with. Our big day went off without a hitch! All of our wedding guest raved about the food, which is something you don't hear often at weddings. I would highly recommend The Warwick Allerton Hotel as a wedding venue, my husband and I could not have been happier with our decision!
- Cristen B., The Knot
Weddings Photo Album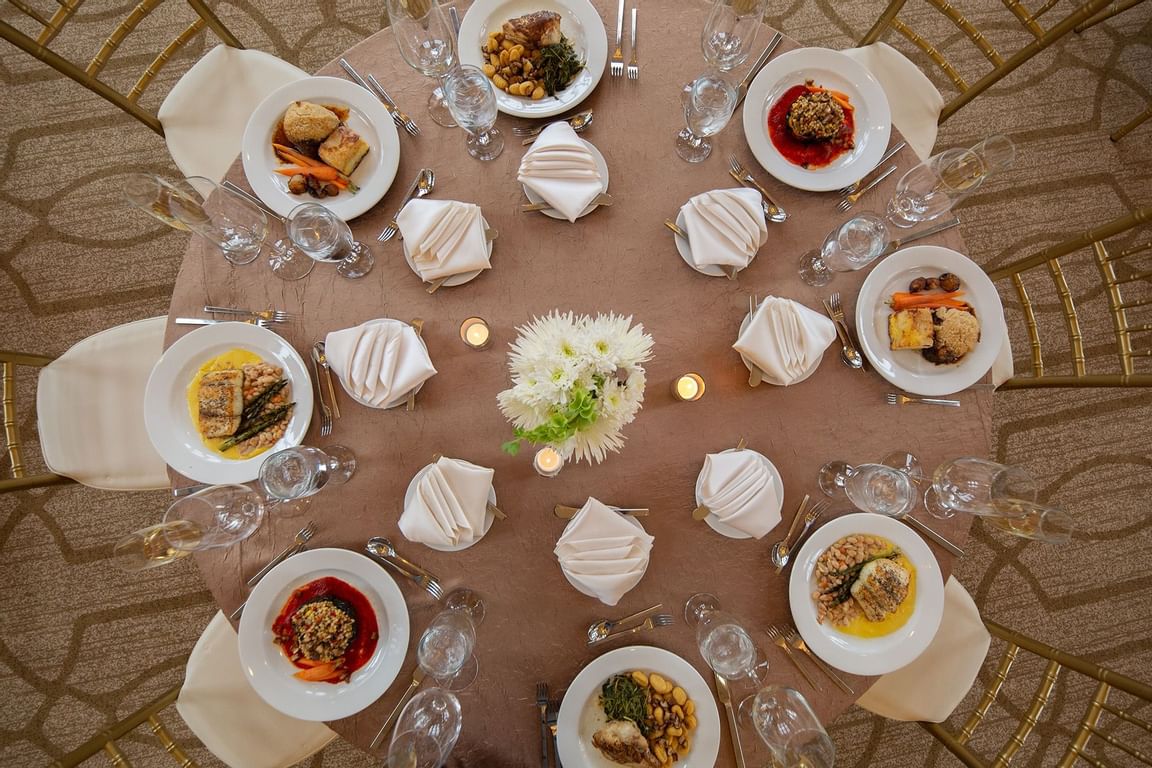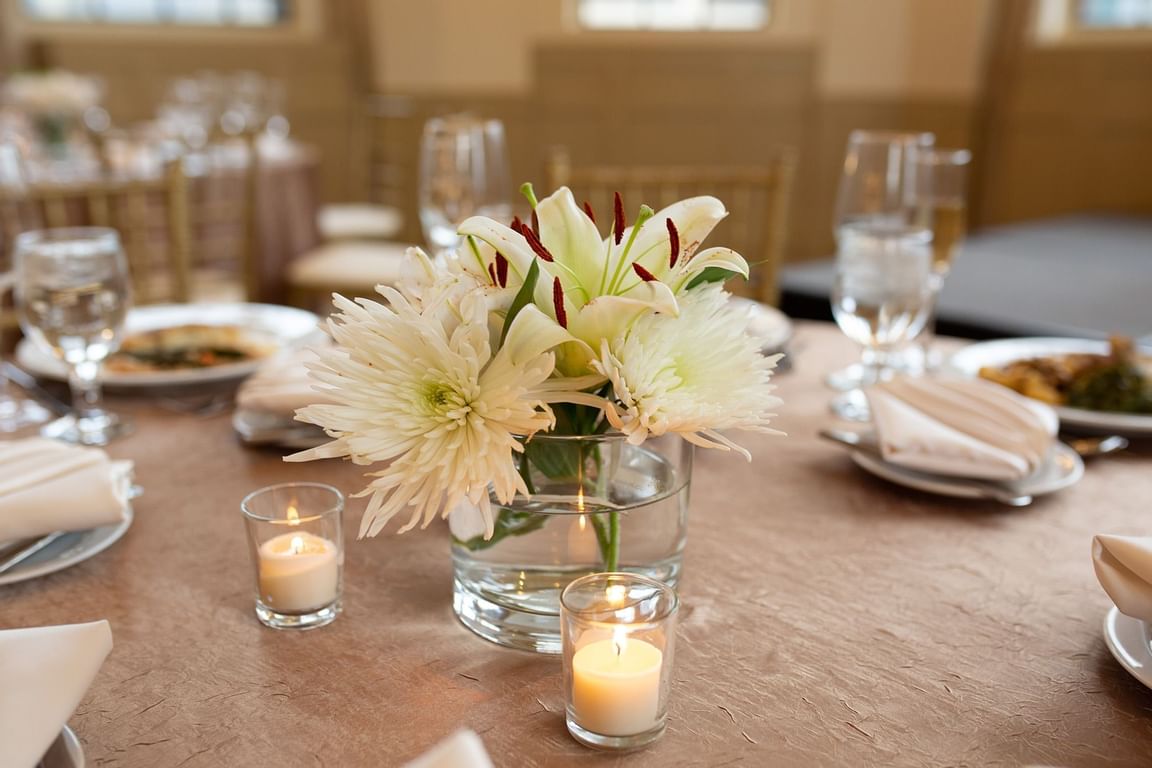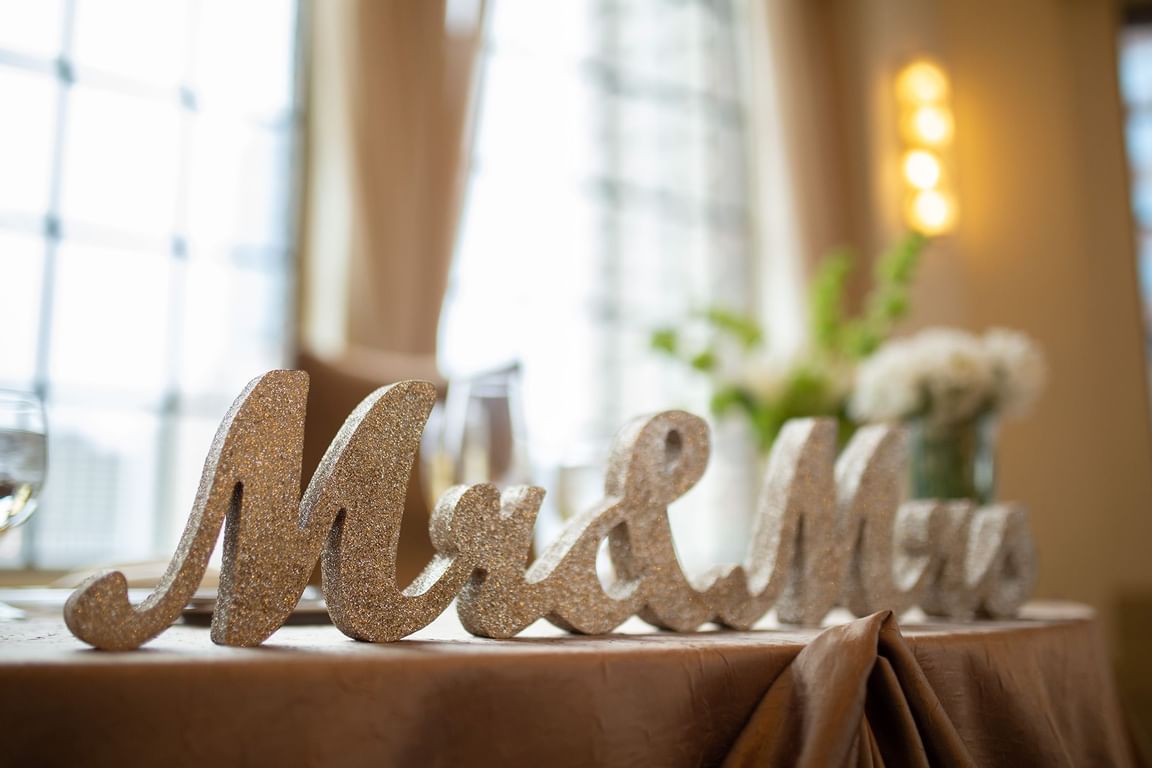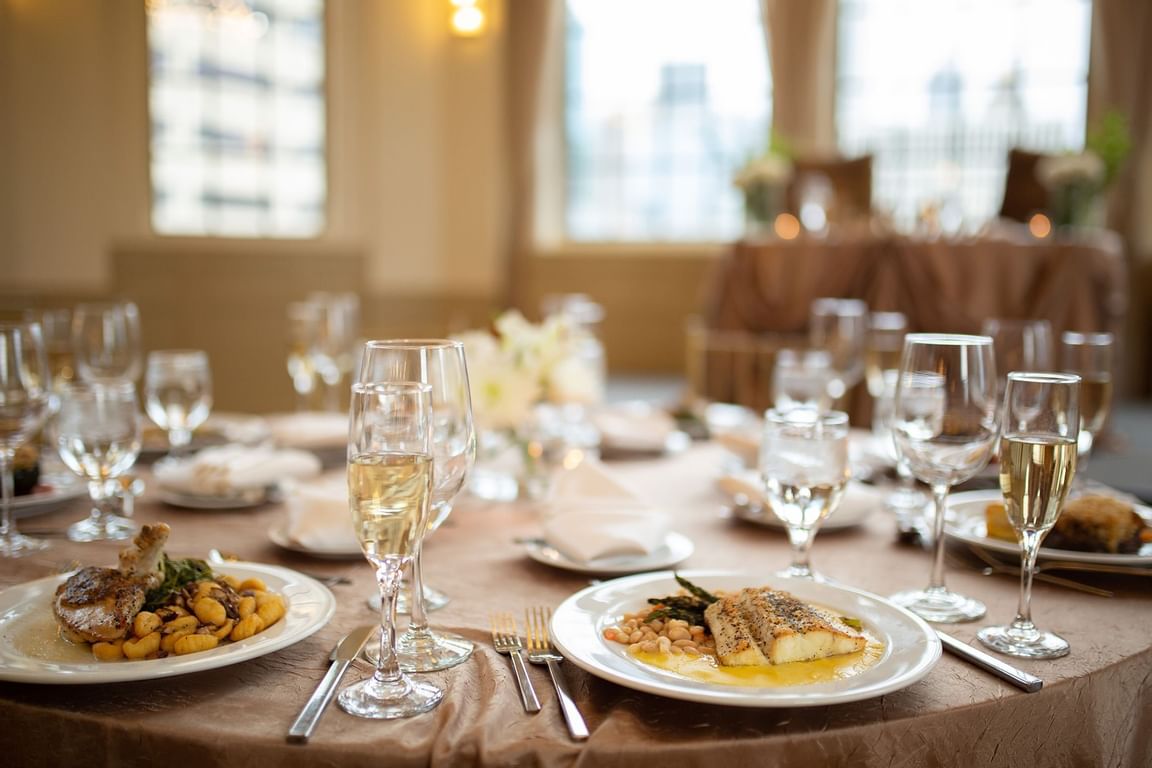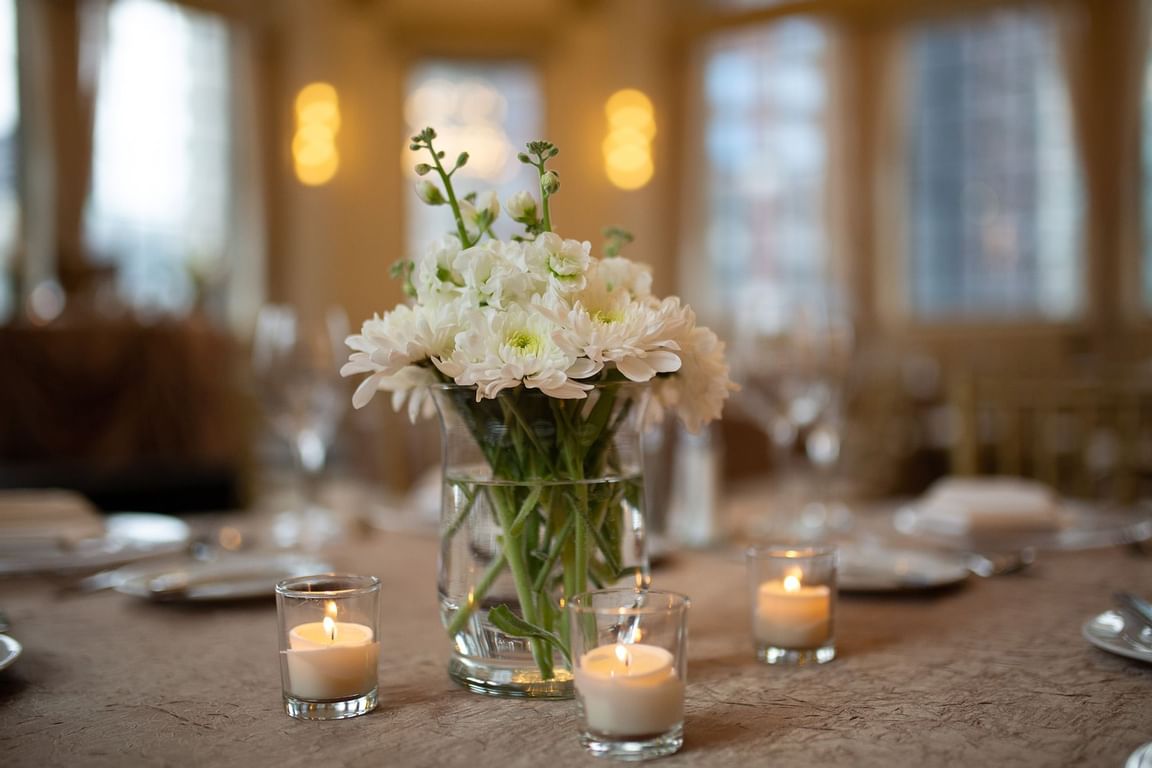 Check out the capacity of each room
The hotel has a number of versatile event spaces that can be used induvidually or in combination for larger spaces. All rooms have adjustable lighting individual heating and cooling and built.