Find the event space that suits you best
Our event space of 682 square meters / 7,345 sqft includes nine distinct rooms suitable for all types of meetings or events you desire.
Our Crescent is the most spacious of our rooms and ideal for large presentations and conferences. The René-Lévesque lounge is our most flexible room with its movable wall. The La Montagne lounge will surprise you with its incredible brightness thanks to the immense central bay window.
The Drummond lounge also offers an extraordinary view of downtown, while our Stanley lounge is ideal for smaller conferences. And finally, the President's lounge is the perfect room to impress your guests and your important business meetings.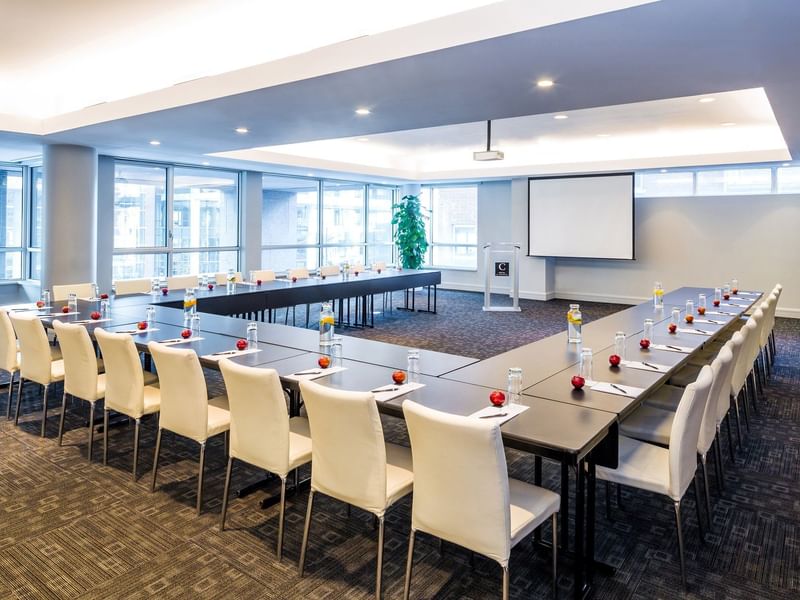 Sq M / Ft

155.00 / 1670.00

Dimensions

14m X 10m

Ceiling

3m

36

84

110

130

42

150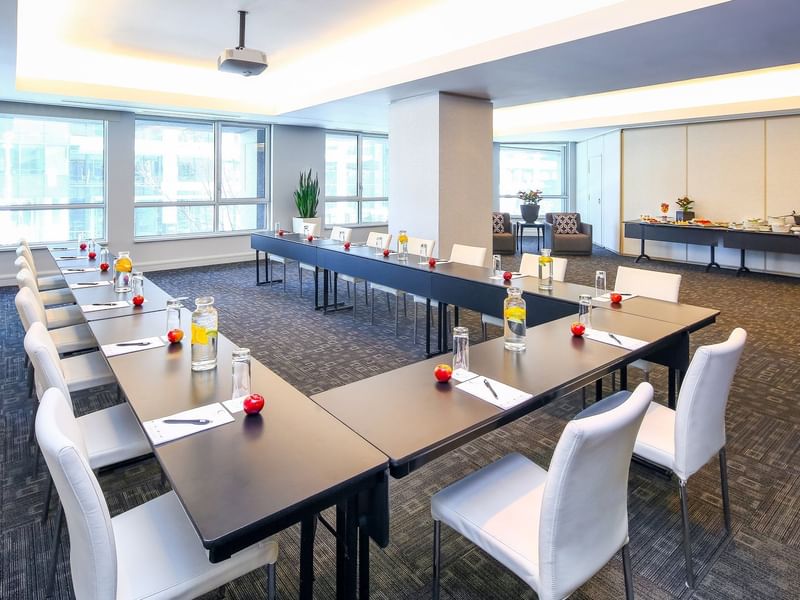 Sq M / Ft

105.00 / 1130.00

Dimensions

9,75m X 9,45m

Ceiling

3m

27

72

88

90

30

120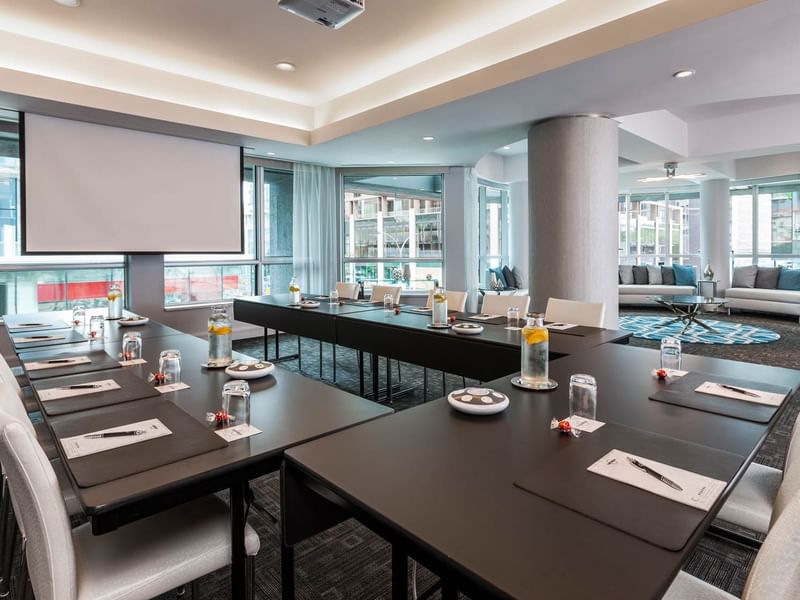 Sq M / Ft

80.00 / 860.00

Dimensions

12,5m X 7,5m

Ceiling

3m

18

24

50

40

24

60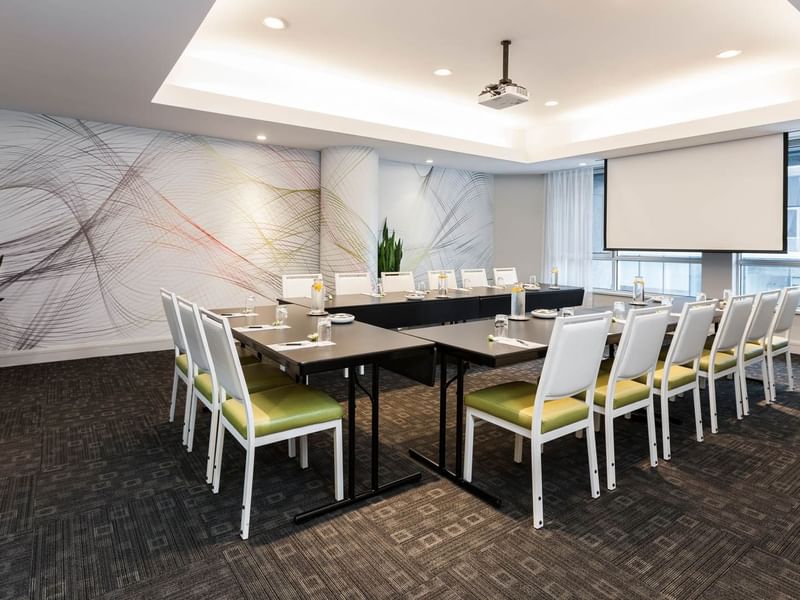 Sq M / Ft

50.00 / 540.00

Dimensions

7,5m X 5m

Ceiling

3m

21

30

40

45

24

40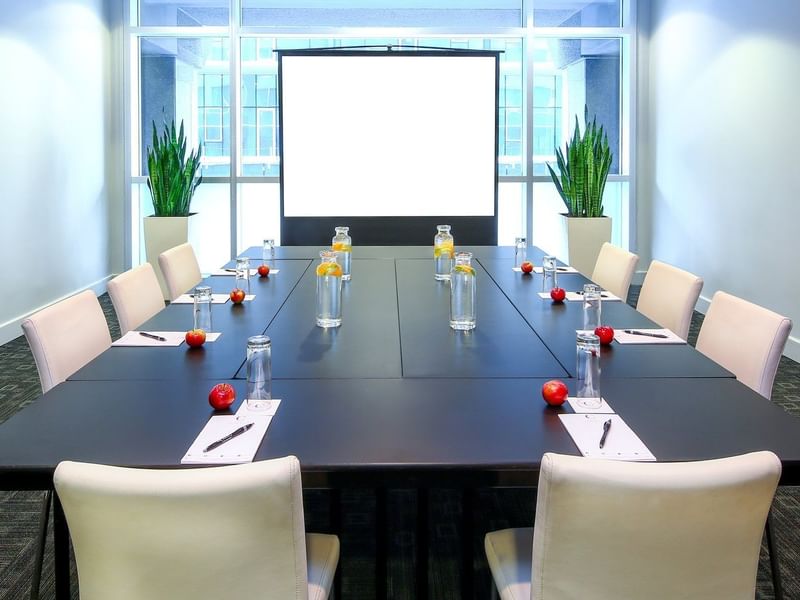 Sq M / Ft

44.00 / 470.00

Dimensions

7,3m X 5m

Ceiling

2,6m

15

30

32

40

18

30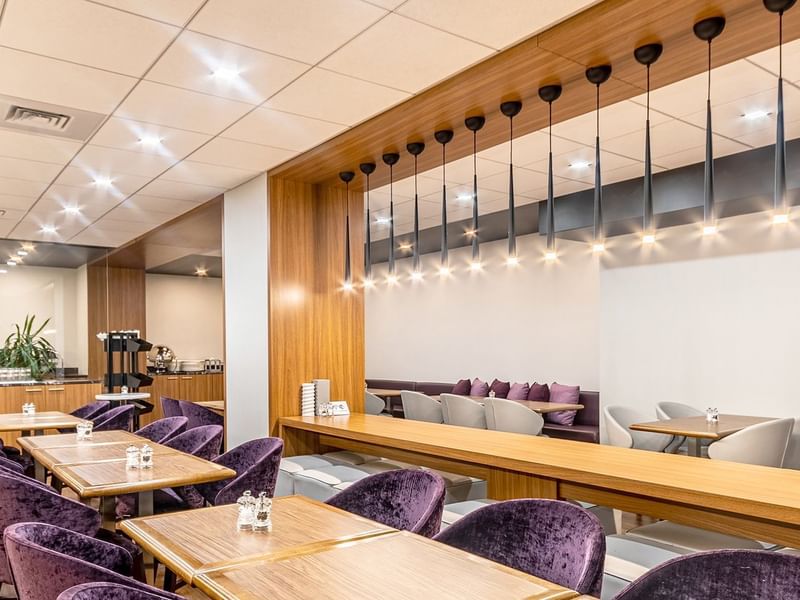 Sq M / Ft

102.00 / 1100.00

Dimensions

12m X 6,5m

Ceiling

2,6m

60

80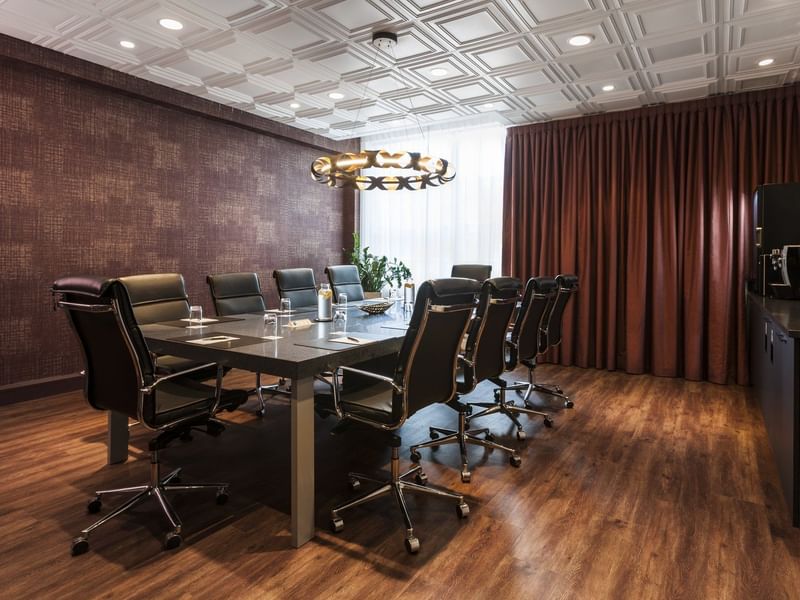 Sq M / Ft

34.00 / 365.00

Dimensions

5,5m X 5,5m

Ceiling

2,6m

12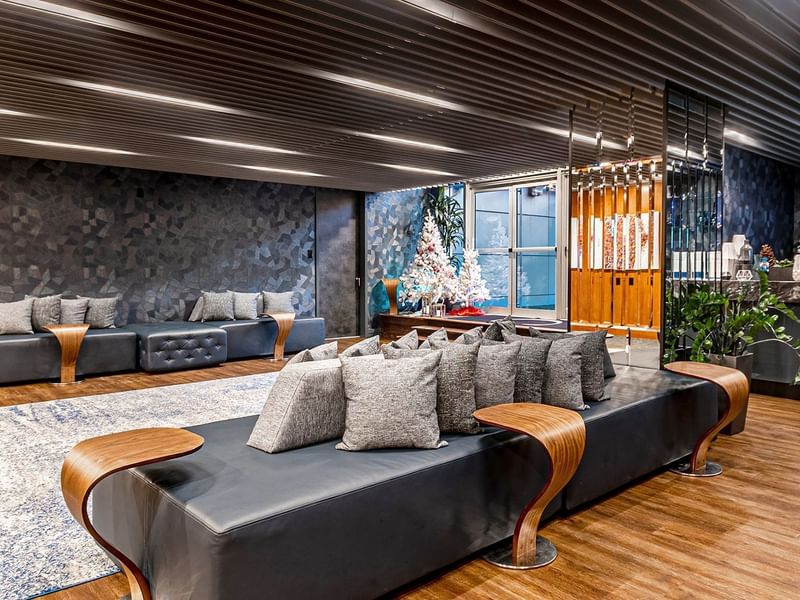 Sq M / Ft

67.00 / 725.00

Dimensions

Ceiling

80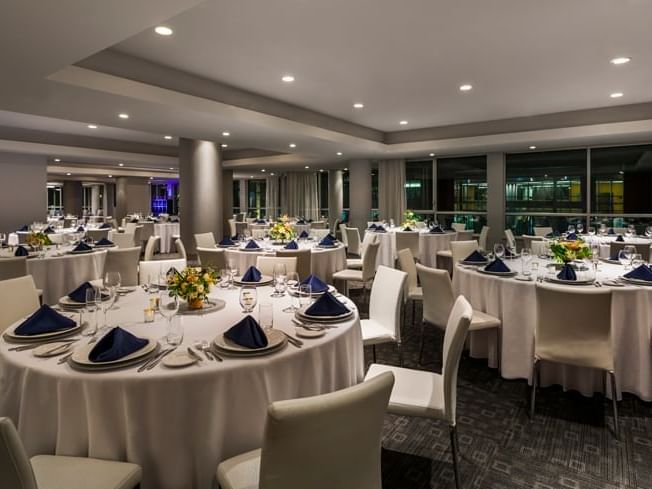 Sq M / Ft

340.00 / 3660.00

Dimensions

10,5m X 31,5m

Ceiling

3m

51

105

280

148

54

350