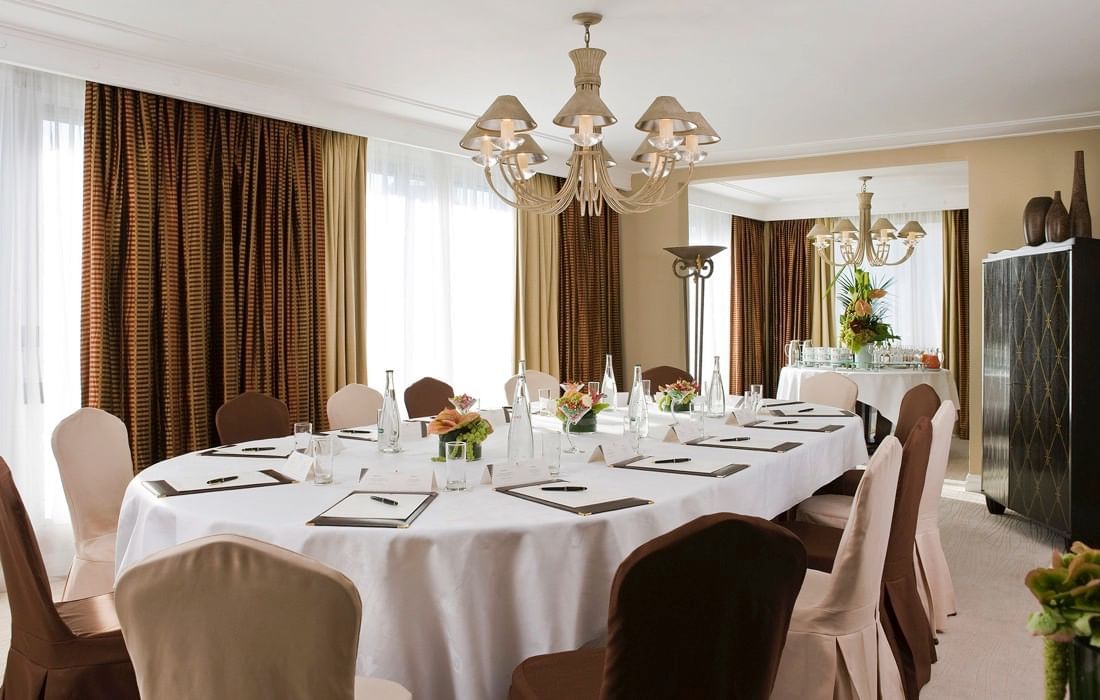 Discover our seminars and events offers
Our team of event professionals offers different packages to best meet your needs.
Day delegate package (from 95€ VAT per person):
meeting room rental
welcome coffee , morning and afternoon break
lunch (menu Gourmand)
visual and technical equipment (paper board, notebook, pens, video projector). Other specific equipment on request.

Private lunch or dinner (from 55€ VAT per person):
meeting room rental
unique choice of 1 menu among 3 menus prepared by the Chef and his team

Private cocktail (price on request):
meeting room rental
lunch or dinner cocktail
assortment of salty canapés
assortment of sweet canapés
private option for 1h, 2h or 3h: Open Bar Wine or Open Bar Champagne
privatization of the terrace of the Restaurant "Le W" or in a private meeting room

Many other customized offers are waiting for you. Contact us for more information or for a quote!