Discover our conference facilities in Downtown Seattle
With versatile hotel meeting space in Seattle accommodating from 8 to 80 guests, the Warwick Seattle hotel offers sophisticated yet intimate venues for private connection and collaboration. Moments from everything in the heart of the trendy Belltown neighbourhood, our hotel infuses special events with an energy and charm that are "uniquely Seattle."
Enjoy the inspiring panoramic view of Seattle's downtown from our Executive Boardroom on the 18th floor, perfect for groups of 12 or less. For meetings of up to 40 people in a classroom setting, seated dining for up to 64 or theatre-style presentations of up to 80, our Sasquatch Room offers 858 square feet of unobstructed meeting space. Located on the top floor of the hotel, 19 stories into the Seattle skyline, our Queen Anne Suite and Emerald Suite offer dramatic city views and contemporary spaces for hospitality events of up to 30 guests.
We have the conference facilities you need for your next business meeting. With the full attention of our Sales Manager and enticing catering cuisine from Margaux Restaurant, every detail of your meeting will exceed your expectations without overextending your budget.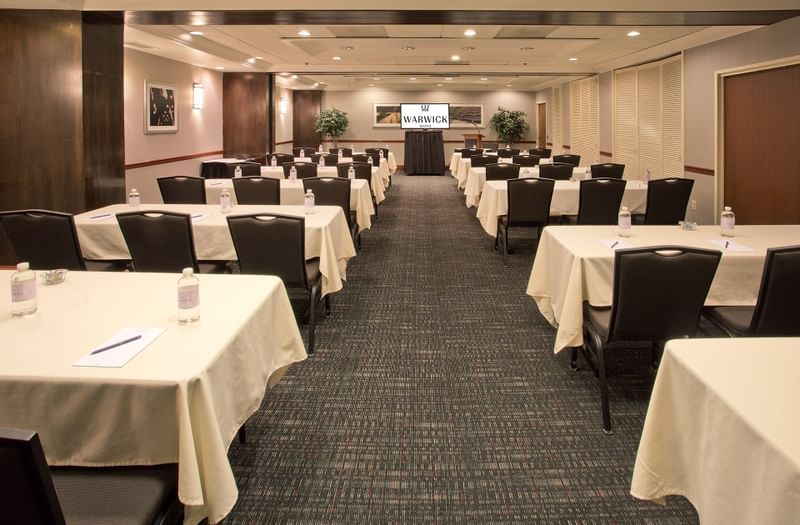 The 858-square-foot Sasquatch Room on the 2nd floor can seat up to 80 people theatre-style and is ideal for any meeting, being the most versatile space in the hotel with 858 square feet of event space.
Seating up to 12, the 312-square-foot Executive Boardroom on the 18th floor with an exceptional view of downtown Seattle offers an ideal space for more intimate meetings.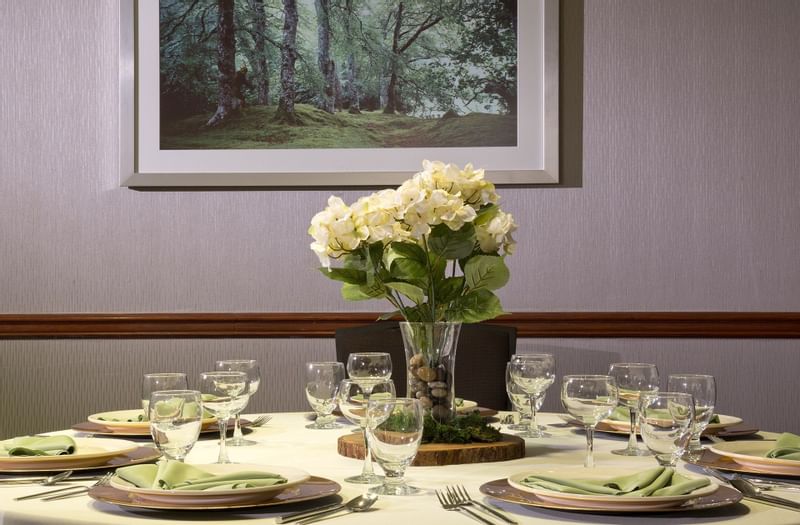 Planning a wedding in Seattle? When it comes to your guests' accommodation, our location on the north side of downtown Seattle brings you within easy walking distance to a variety of salons and spas as well as many top attractions like Pike Place Market, the historic Seattle Waterfront, Seattle Art Museum, Seattle Center and more.
Sales & Catering Department
Group Sales Department