Meeting Rooms
Meeting packages are available from £95 daily delegate rate. The DDR features a tea and coffee station with the option of welcome pastries on arrival. A working lunch with sandwiches, salads, cheese board and soup can also be catered. The Eaton and The Cadogan are located together on their own landing with private washroom and lift access from the lobby.
Private Dining Rooms
Our private dining rooms are the perfect venue for entertaining friends and family in London. Choose The Eaton, offering 26m² (280sqft) of elegant space with plenty of daylight from a large window dominating one side. Mirrors, glass cabinets and simmering wall paper give this room a sense of sophistication, with dinner parties of up to 14 and drinks for up to 30 easily accommodated here. The Cadogan offers a teal and blue interior set off with glass mounted wall lights. It's a sensational setting for an evening function and an equally excellent choice for a board meeting of up to 24.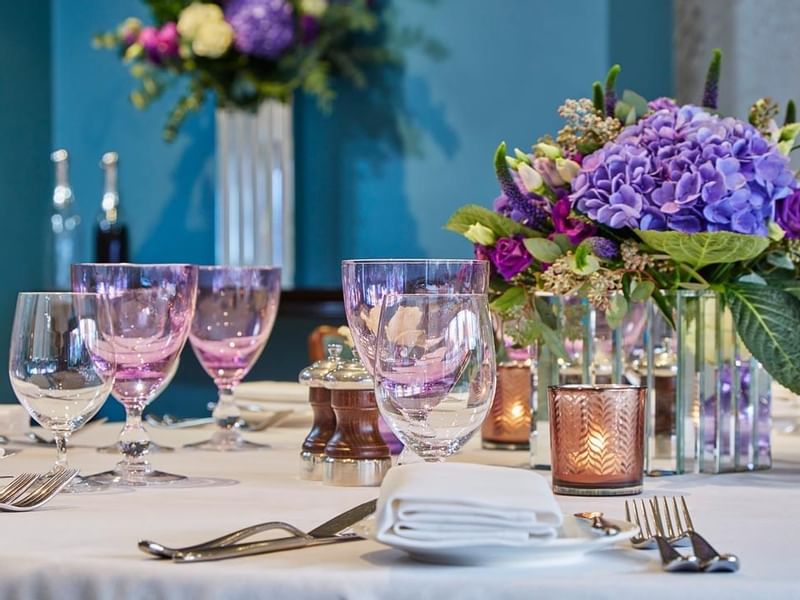 Sq M / Ft

26.00 / 280.00

Dimensions

4.54 x 5.76

Ceiling

2.54

-

-

-

20

14

25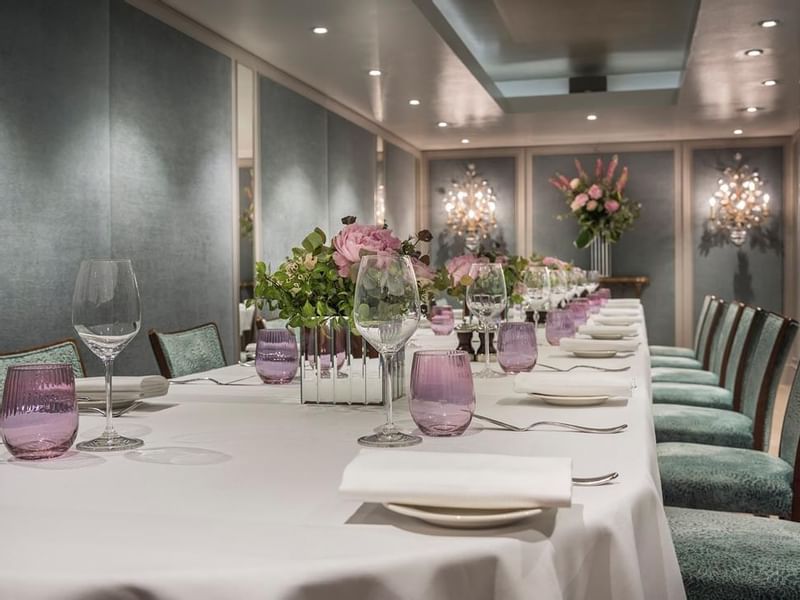 Sq M / Ft

34.00 / 366.00

Dimensions

3.35 x 9.6

Ceiling

2.18

-

-

-

24

24

30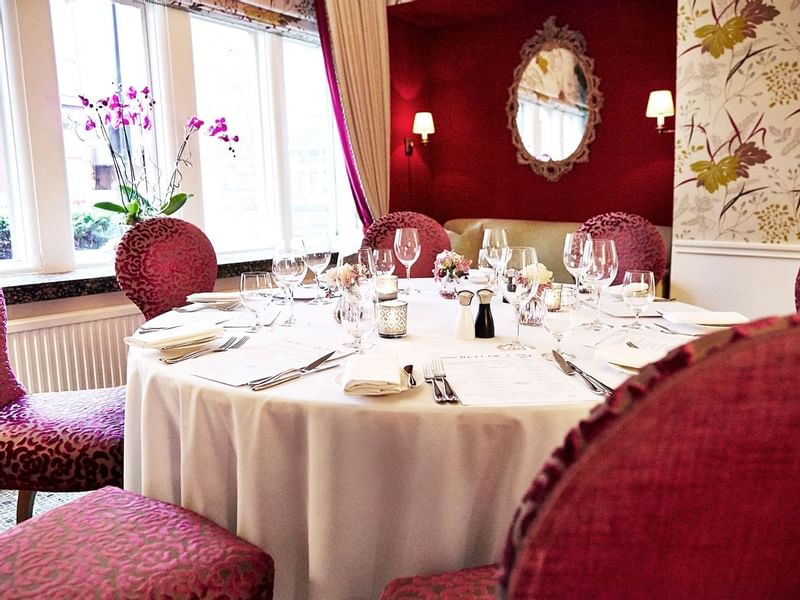 Sq M / Ft

18.00 / 194.00

Dimensions

4.07 x 4.08

Ceiling

3.30

-

-

-

-

8

15