Discover our meeting rooms & conference venues in Lyon city centre
Warwick Reine Astrid - Lyon invites you to host your next event at our location. All five of our fully-equipped, modern meeting rooms and conference venues are lit by the bright light of day and offer an elegant setting on the ground floor, close to the restaurant and the bar. Guests from five to 250 can easily access the terrace for their break or a cocktail, while our expert staff will be on hand to ensure that every aspect of your event goes smoothly, from catering to equipment. Planning for offsite outings, recreational activities and team building activities is also available.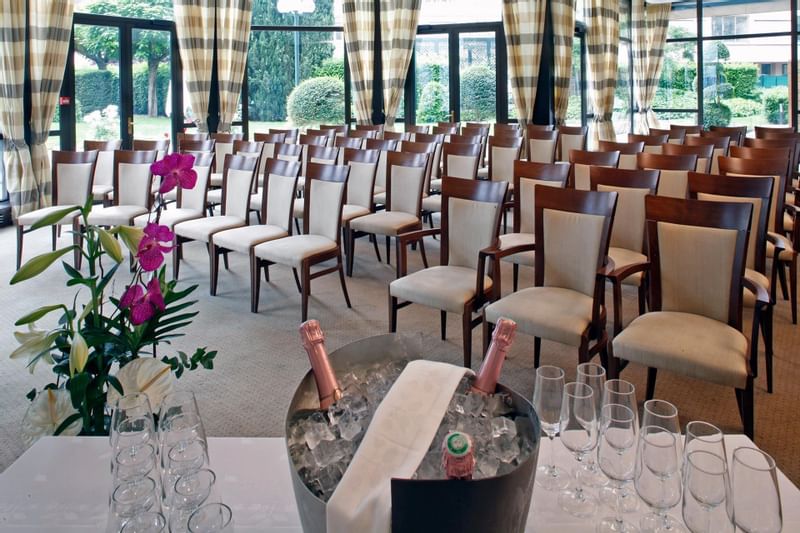 At Warwick Reine Astrid – Lyon, we understand that every event is different. That is why we offer a variety of specialized meeting packages to fit your particular needs. Plan your event within one of five conference rooms bathed in natural light. All of our meeting rooms come with Wi-Fi Internet access and audio-visual equipment including video projector, screen, television, sound system and flipchart.