Roc e Fiori
Your 4-Star Hotel Accommodation in Corsica
A lush, tucked away sanctuary framed by old growth oaks and olive trees, infinite Mediterranean views and the bounty of aromatic wildflowers known as the Corsican maquis. One of the most charming and romantic hotels on the island of Corsica, seemingly untouched by time yet modern in every sense.
Upon arrival at Hotel Roc e Fiori, your spirit is both soothed and invigorated by the ancient stillness and fragrances of Porto-Vecchio nature. This is where the rhythms of relaxation and indulgence take hold, whether you're disappearing into a book poolside, finding a quiet, comfy nook to enjoy a glass of wine or sharing a moment in the garden courtyard.
Key Features
Our hotel amenities include:
Room Service

Swimming pool

Large lounge with fireplace

Terrace bar pool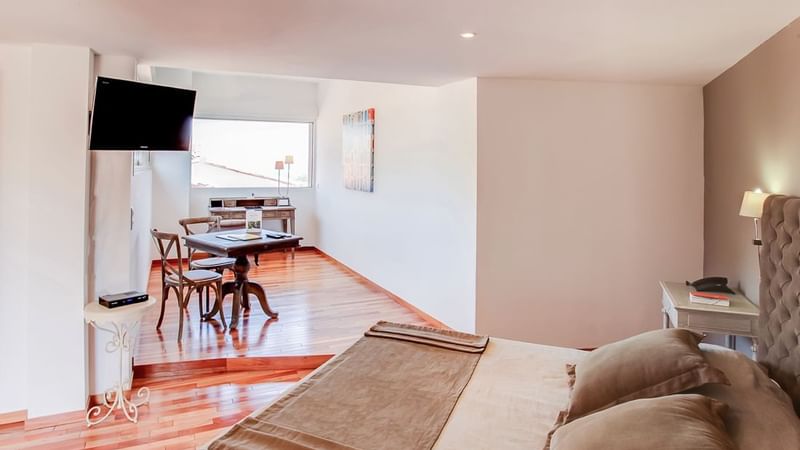 Equipped with private terraces, these 28-square-metre rooms offer splendid views of the surrounding mountains and Gulf of Porto-Vecchio. The comfortable furniture, warm wood floors and elegant décor come together perfectly to create an inviting setting for relaxation. The Luxe Double Room is surrounded by a beautiful and secluded garden.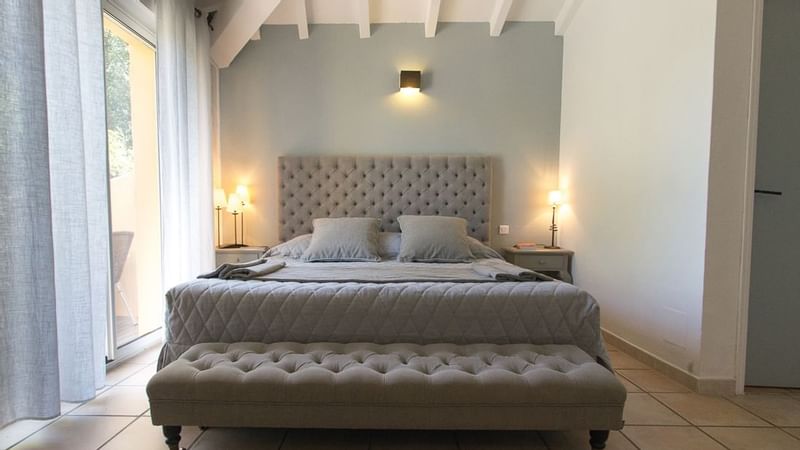 Find everything required for relaxation and disconnection from the world in this elegantly decorated room in Porto-Vecchio designed in classic yet contemporary style. Secluded gardens and private terraces surround the Privilege Double Room in "La Villa", offering a peaceful atmosphere and views on the nearby mountains and the bay of Porto-Vecchio.
View all rooms
Contact & Location
Roc e Fiori
Oro - 20137 Porto-Vecchio, Corsica, France
Skip Map
Palombaggia Beach
The most famous beach in Corsica and one of Europe's top ten best beaches, Palombaggia earns its reputation with its flawless sands, crystal clear water, and surrounding mountains and pine trees – make sure to arrive early to reserve a good spot!
Aiguilles de Bavella
One of Corsica's most scenic locations, with the mountain pass on one side and forest on the other, the 'Bavella Needles' make for an idyllic walking destination.
Santa Giulia Beach
This stunning, lagoon-like beach deserves its praise, with pearl-white sand and turquoise water.
Castellu d'Araghju
Dating from 2000 BC, these well-preserved fort ruins offer a glimpse into Corsica's history.