Roc e Fiori
Your 4-Star Hotel Accommodation in Corsica
A lush, tucked away sanctuary framed by old growth oaks and olive trees, infinite Mediterranean views and the bounty of aromatic wildflowers known as the Corsican maquis. One of the most charming and romantic hotels on the island of Corsica, seemingly untouched by time yet modern in every sense.
Upon arrival at Hotel Roc e Fiori, your spirit is both soothed and invigorated by the ancient stillness and fragrances of Porto-Vecchio nature. This is where the rhythms of relaxation and indulgence take hold, whether you're disappearing into a book poolside, finding a quiet, comfy nook to enjoy a glass of wine or sharing a moment in the garden courtyard.
Key Features
Our hotel amenities include:
Room Service

Swimming pool

Large lounge with fireplace

Terrace bar pool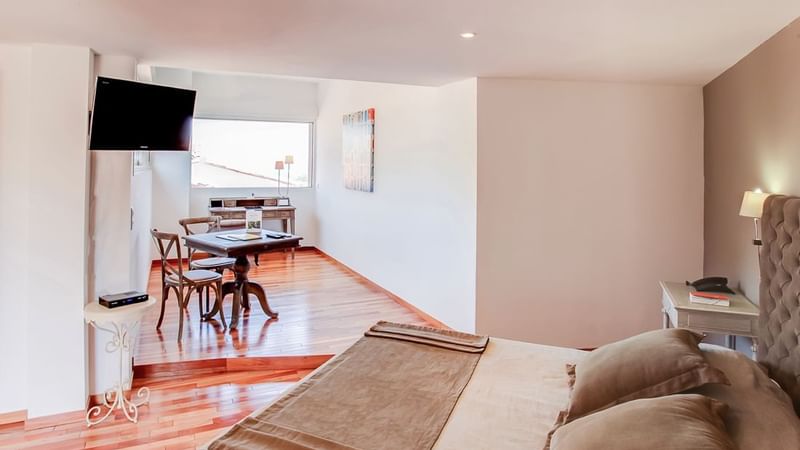 Luxe Double Room
Equipped with private terraces, these 28-square-metre rooms offer splendid views of the surrounding mountains and Gulf of Porto-Vecchio. The comfortable furniture, warm wood floors and elegant décor come together perfectly to create an inviting setting for relaxation. The Luxe Double Room is surrounded by a beautiful and secluded garden.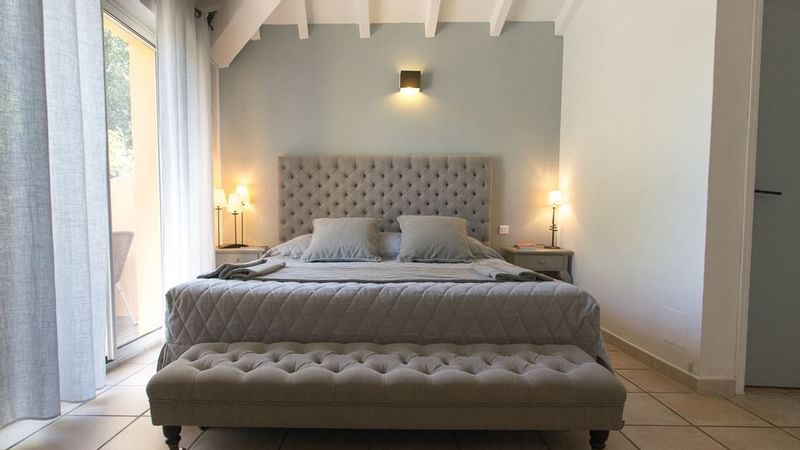 Privilege Double Room
Find everything required for relaxation and disconnection from the world in this elegantly decorated room in Porto-Vecchio designed in classic yet contemporary style. Secluded gardens and private terraces surround the Privilege Double Room in "La Villa", offering a peaceful atmosphere and views on the nearby mountains and the bay of Porto-Vecchio.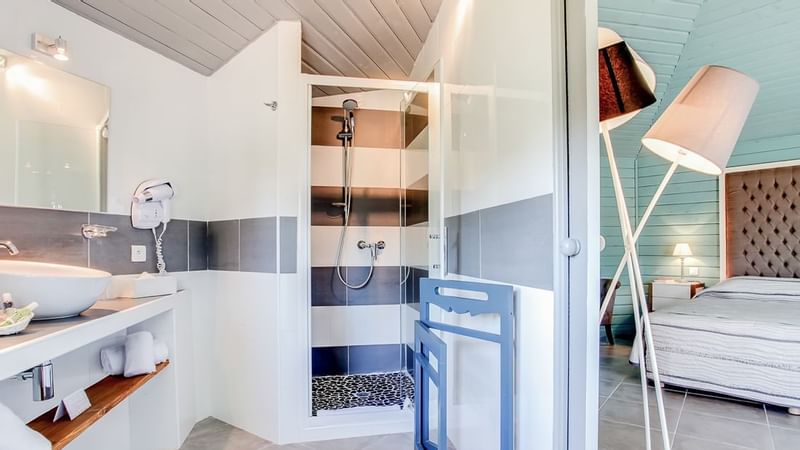 Junior Suite Double
Some of these spacious 35-square-metre suites are surrounded by magnificent oak trees and lush floral beauty. Soak up the Mediterranean sunshine on your private terrace or relax in the sitting area. These modern suites offer the ultimate in facilities and comfort while evoking the rugged Corsican landscape with the use of natural materials like wood, stone and iron.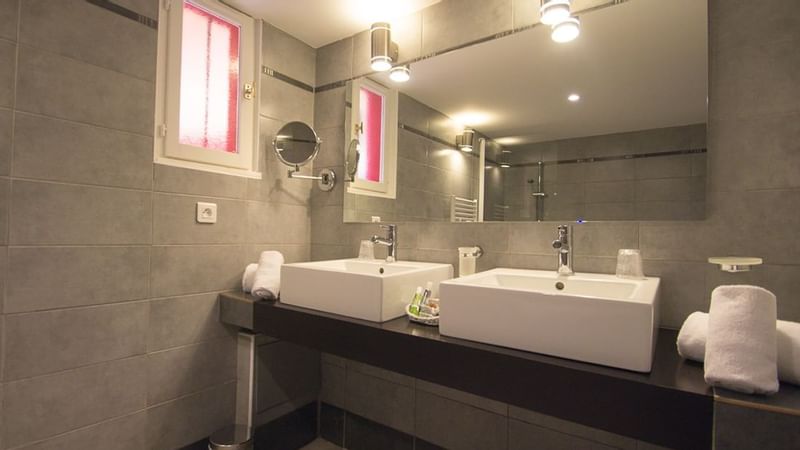 Suite
The ambience of our Suite accommodation in Corsica is a balance of timeless elegance and modern sophistication. The open 45-square-metre layout can accommodate up to four, with spacious living area and private terrace. The suite encompasses two bedrooms with ensuite bathrooms, one with a doublebed and one with a double or one twin bed.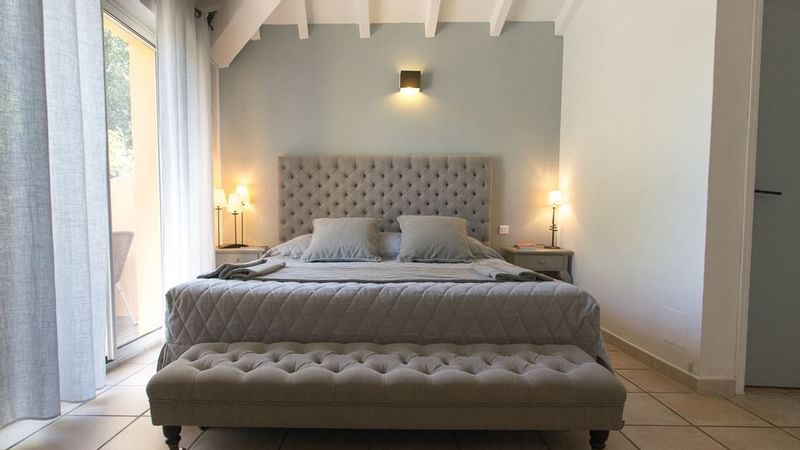 Superior Suite
Reminiscent of a private country home, our Superior Suite envelops you in exceptional Mediterranean elegance. This singular space features two bedrooms, one with a king sized bed and ensuite bathroomwith bathtub and the other featuring a sofa bed and ensuite with shower. Spectacular views complete this elegant setting for one of your most memorable Corsica holidays.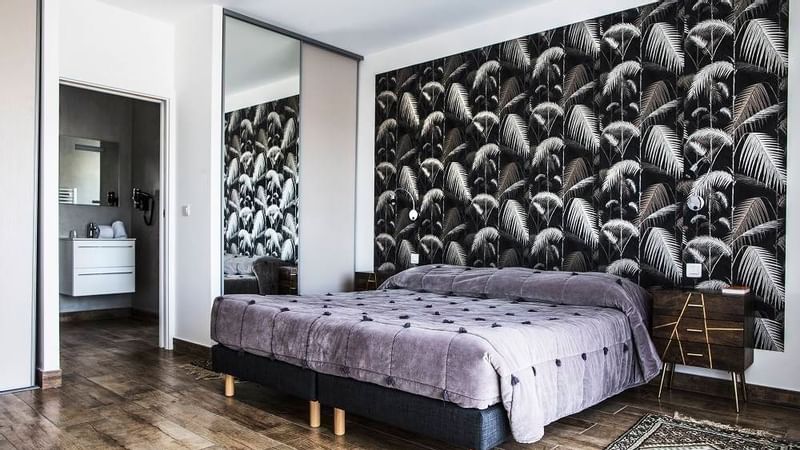 Villa Casareale
Tucked at the end of the hotel's gardens, this modern 100 sqm villa is a private sanctuary featuring two bedrooms with dressing room and ensuite bathroom offering Italian shower, one with king sized bed or two twins and a second with a queen bed. An open kitchen, terrace and living room with views of the mountains and the Gulf of Porto-Vecchio.
View all rooms
Contact & Location
Roc e Fiori
Oro - 20137 Porto-Vecchio, Corsica, France

Le Portail
Cuisine Type: Continental
Amidst the alluring aroma of maquis and the soothing sounds of the water feature, savour creative locally inspired cuisine whilst enjoying captivating views of the garden. Le Portail is open every evening from 7:30 pm. Be sure to reserve your table at the front desk before 4pm.

Bar Lounge
Cuisine Type: Continental
In an atmosphere that effortlessly brings together gulf and mountain views and warm, inviting ambience, our Bar Lounge is the ideal spot for gathering to share casual cocktails and appetisers.