Hotel Barsey by Warwick - Brussels
Discover our 4-Star boutique hotel in Brussels Avenue Louise
Ideally located on the prestigious shopping promenade, Avenue Louise, in the heart of Brussels, Hotel Barsey by Warwick feels more like a private residence than a hotel. This delightful 4 Star boutique hotel is full of personality, and provides a truly welcoming atmosphere which makes for a perfect abode of rest and relaxation. Striking exactly the right balance between contemporary chic and traditional charm, a recent refurbishment brings together classic architecture with modern interiors to create a glamorous and vintage ultra-comfortable urban retreat. The rich palette of colours and textures of the Belgian surrealist movement pioneered by Rene Magritte inspire the decor at the Hotel Barsey, with vibrant murals giving way to its sultry lobby.
During your stay at the Hotel Barsey by Warwick, you will be footsteps away from the city's best contemporary art galleries, the Art Nouveau Horta Houses, the world famous Magritte's museum, as well as the European Parliament and The Cinquantenaire.
Unwind in the delightful "secret" flagstone garden terrace, where you can enjoy an inventive and sunny cuisine with Mediterranean influences at The Avenue, the restaurant of the Hotel Barsey by Warwick.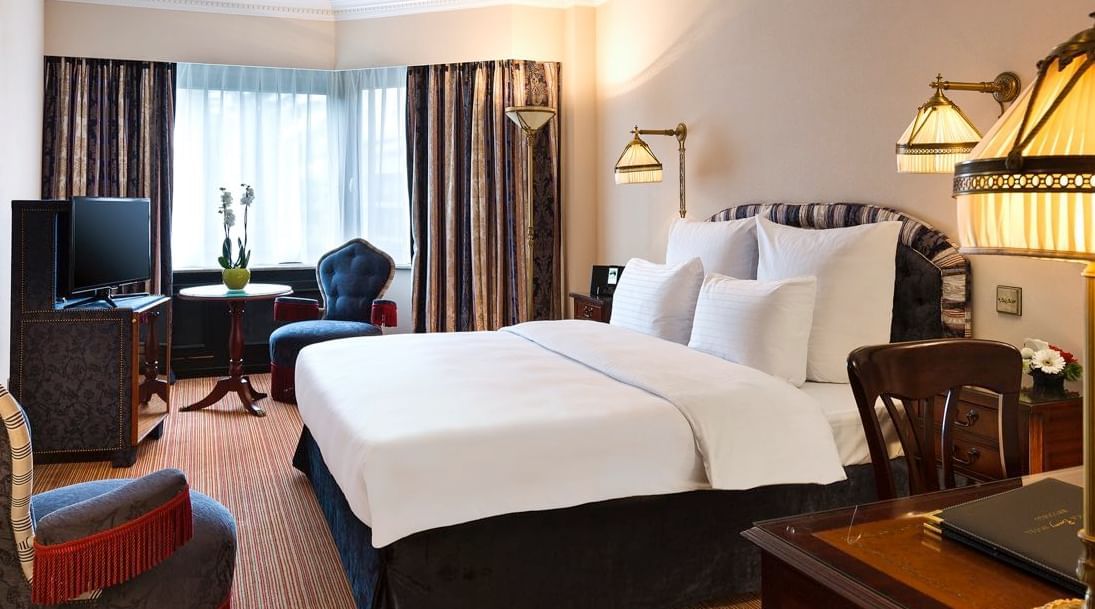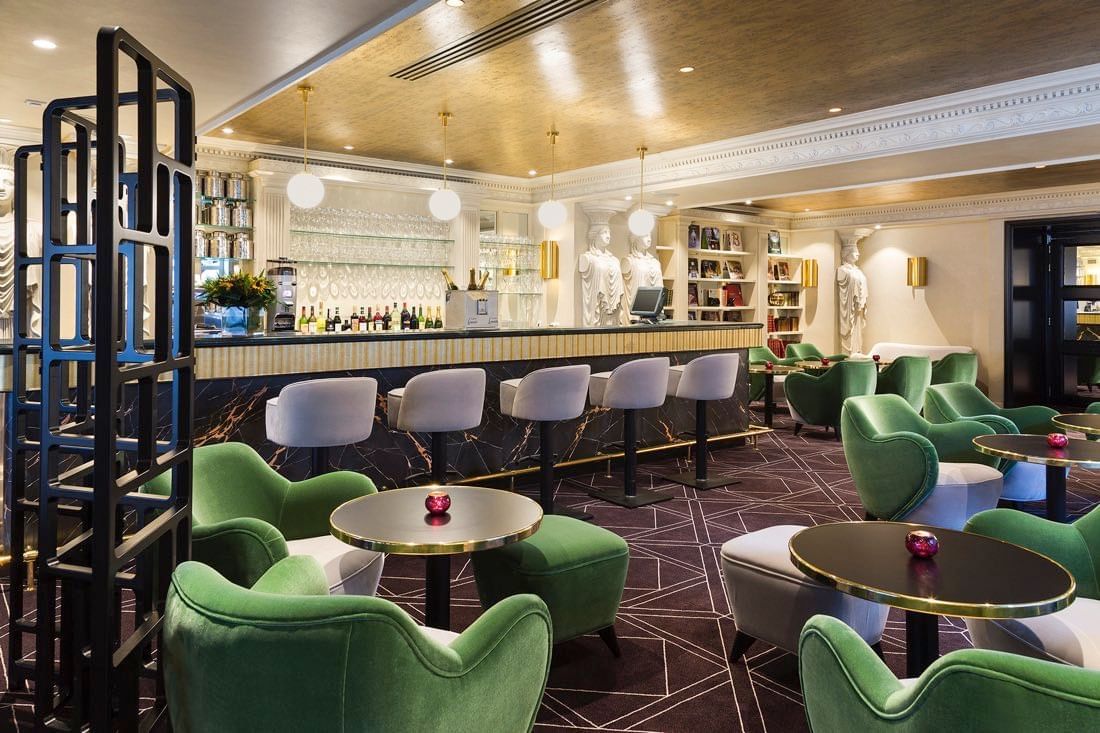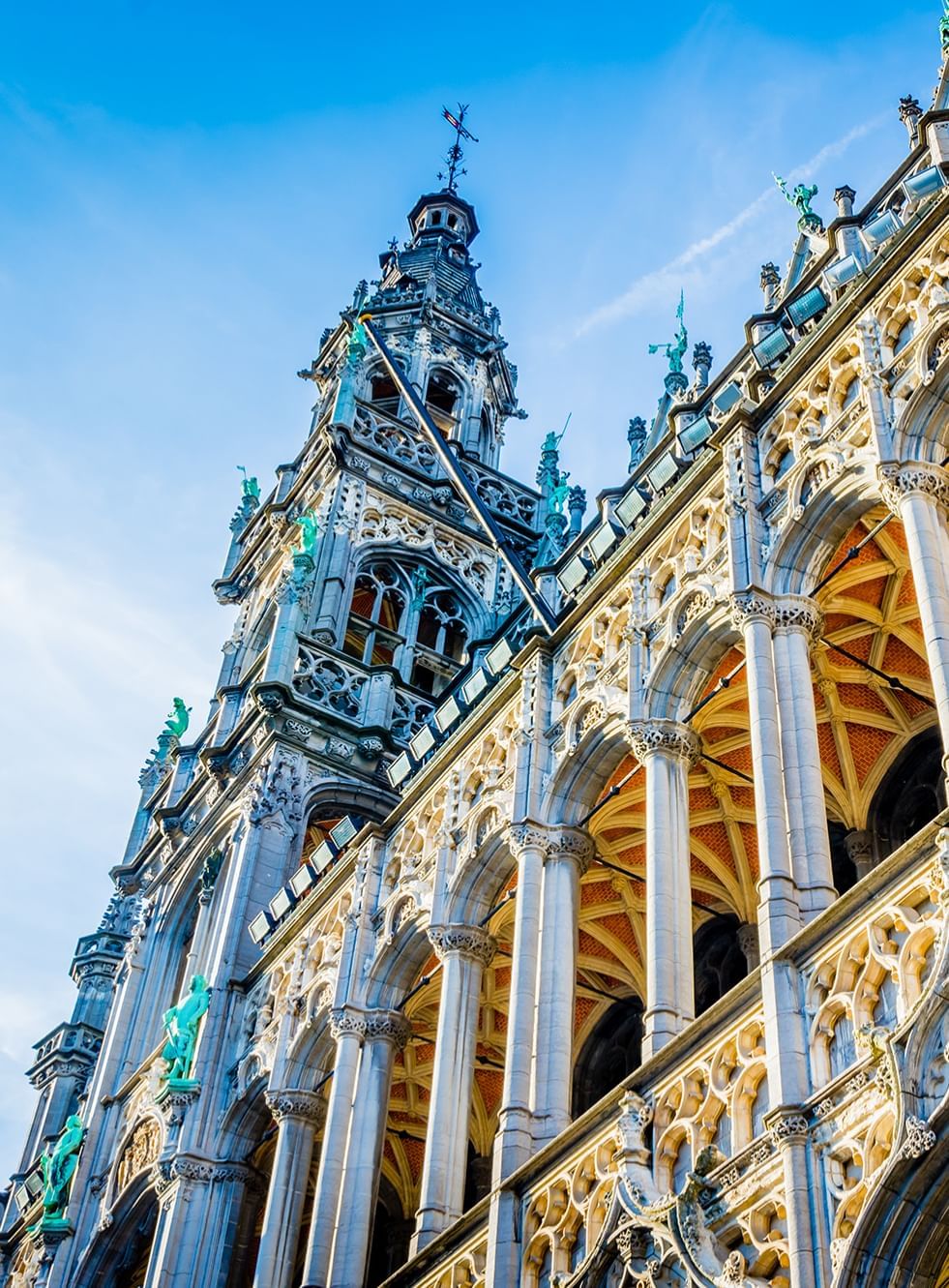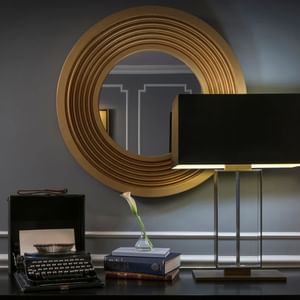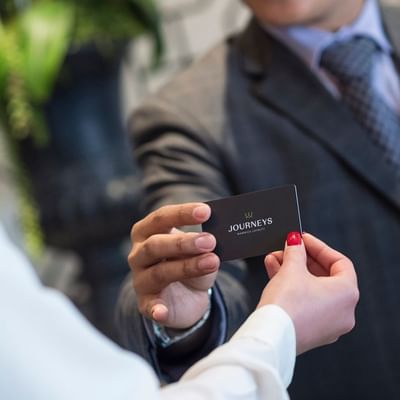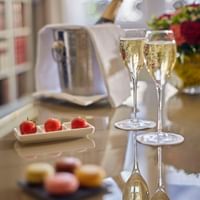 Warwick Journeys Membership
Inspiring You To Go Further
That's our commitment. And that's what Warwick Journeys, our exclusive recognition programme, is designed to do. We invite you to become a member, elevate your experience and enjoy the confidence to travel.
Contact & Location
381-383 Avenue Louise - 1050 Brussels, Belgium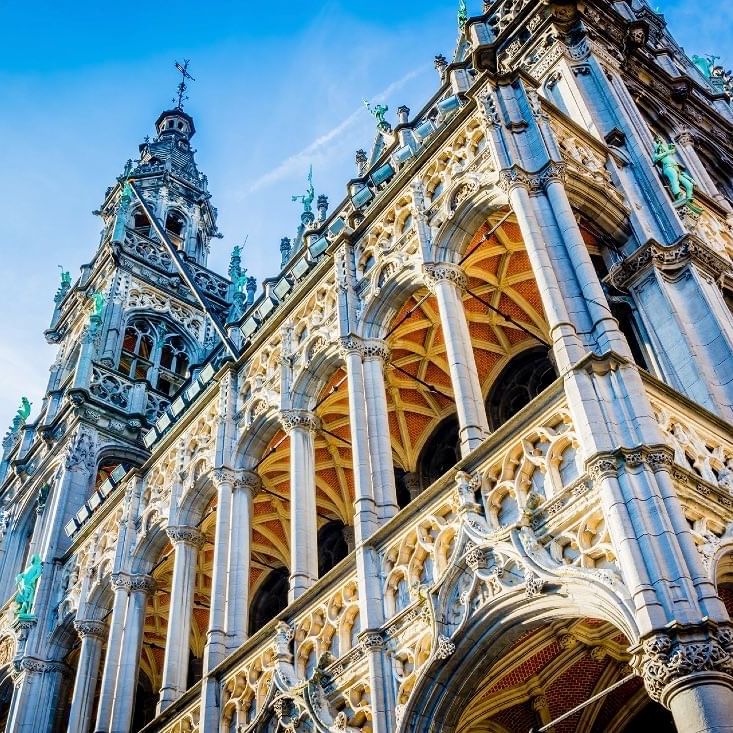 Grand Place
The central square of Brussels, the Grand Place is considered to be one of the most beautiful medieval squares in Europe. The Grand Place is home to the town hall, a Gothic masterpiece dating from the Middle Ages with a 96 metre high tower, topped with a statue of the city's patron saint the archangel Michael. The unique buzz of the square makes it a great place to people watch and get a true sense of this historic city.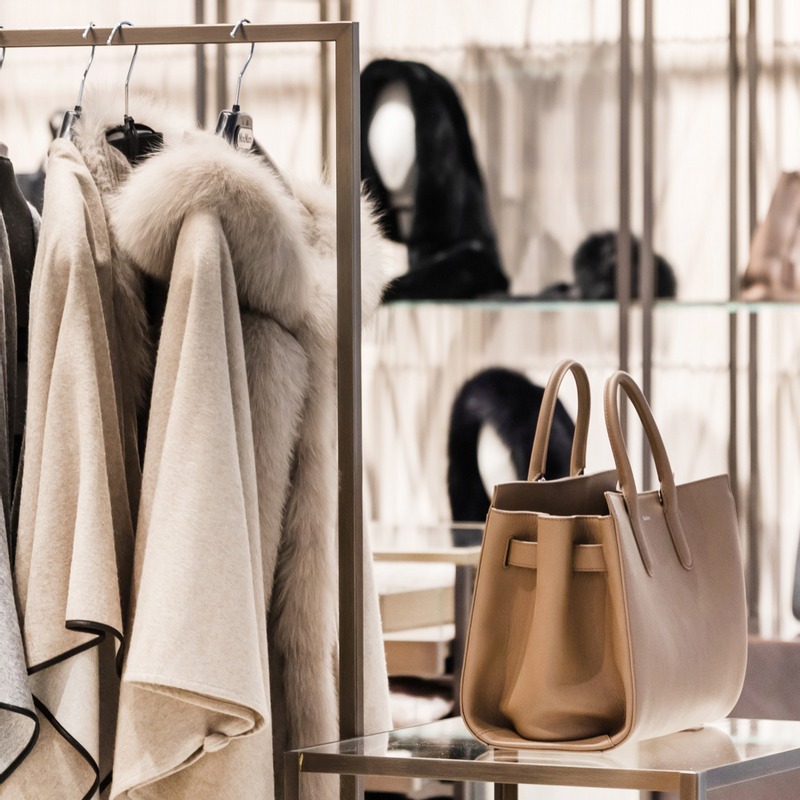 Shopping on Avenue Louise
One of the premier shopping streets in the city, Avenue Louise offers shoppers a great variety of prestigious international brands and stylish boutiques, many housed in charming Art Nouveau buildings.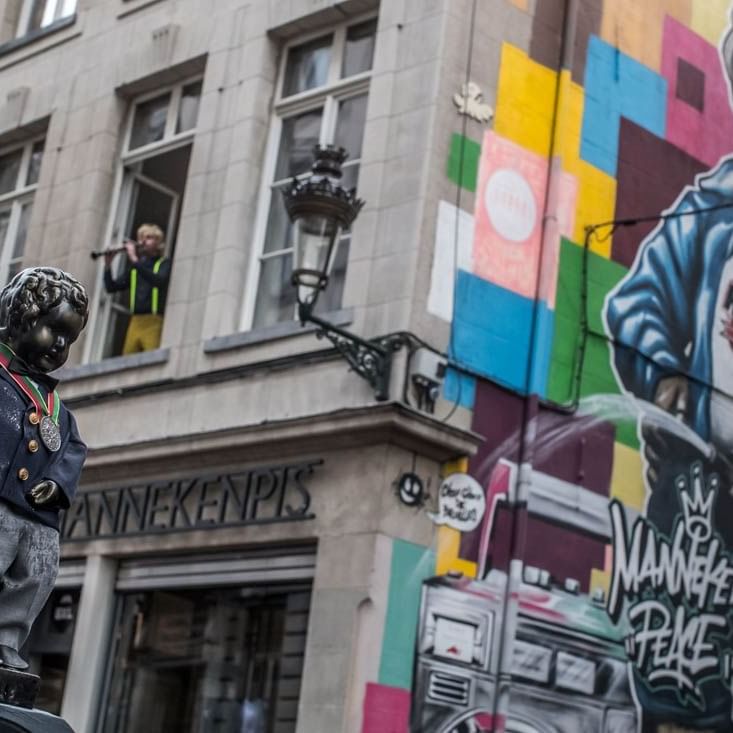 Manneken Pis
This cheeky sculpture is a must-see for any visit to the Belgian capital. Embodying the local's sense of humour and free-thinking spirit, it is the best-known symbol of the people of Brussels.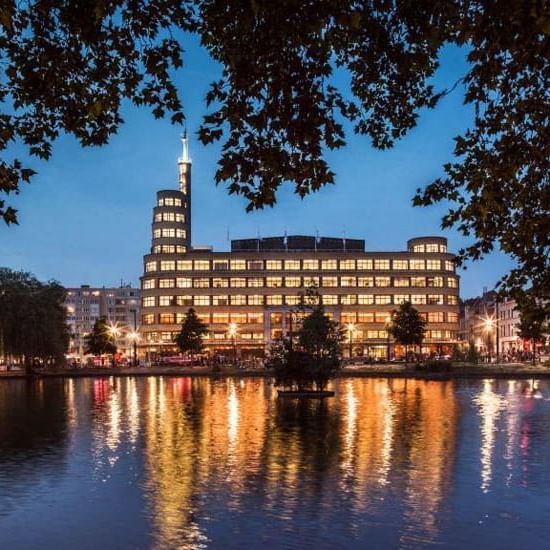 Flagey A key cultural centre
Flagey boasts a world-class programme with something to suit all tastes, young and old alike. Host to a variety of music festivals that showcase classical, contemporary and jazz, as well as a much-loved art house cinema, Flagey makes for an enjoyable visit during any trip to Brussels.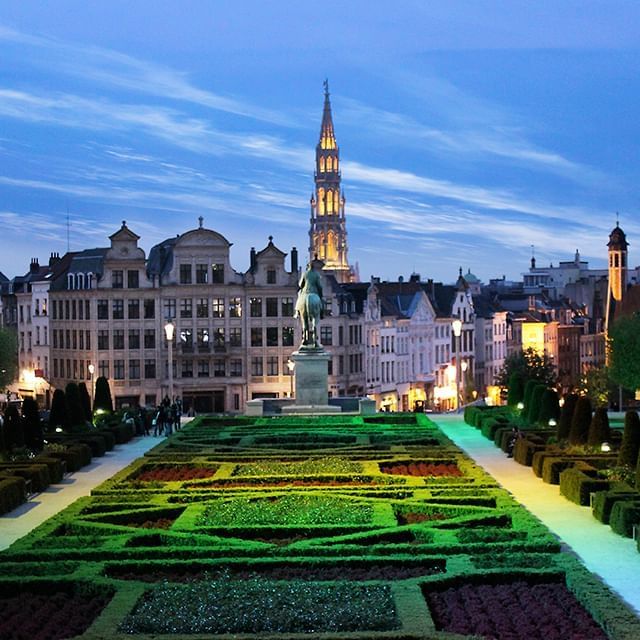 Musee Magritte
Dedicated to the work of Belgian surrealist artist René Magritte, this museum boasts the largest collection of his work with 230 works and archives. Rubbing shoulders with the Royal Palace of Brussels, the museum is situated on the Place Royale.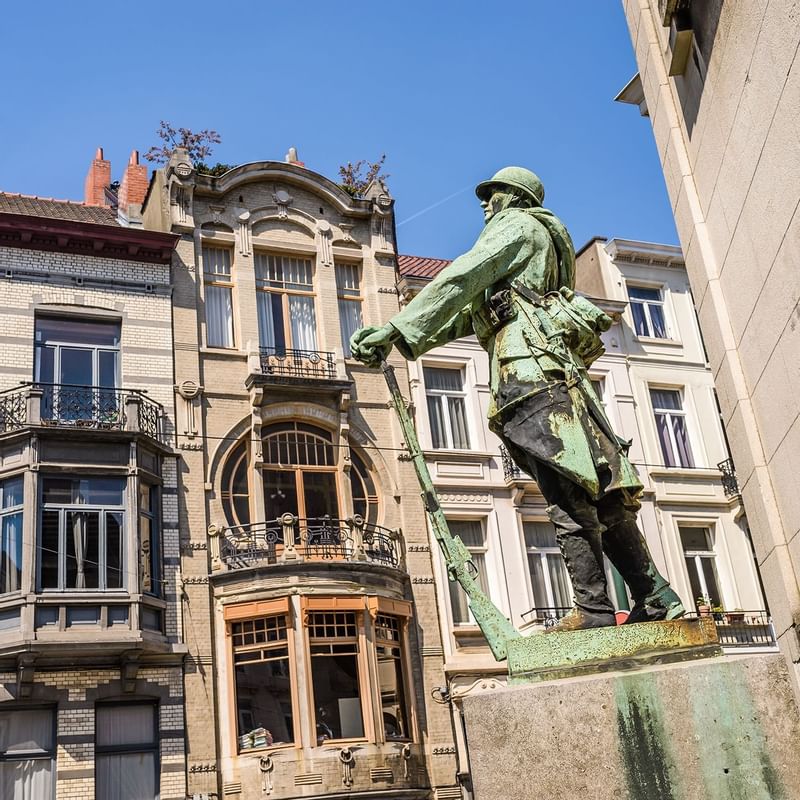 The Châtelain District
The Châtelain District is a district of Ixelles well known for its many art galleries, exhibitions, museums, restaurants, bars, parks and its remarkable building : the Church of the Holy Trinity from the 19th century. Its prestigious listed residences, its numerous hotels and its Wednesday evening market are what also characterize this famous district and make it so attractive.
Nice Hotel
A very nice hotel in a beautiful place. The room are great and the teams are pleasant and available. The receptionist was the best. She was so adorable, kind, professional and smiling. She even offered us a gift for our wedding anniversary.
We loved our holidays in Brussels & in the Hotel Barsey by Warwick.

Sabrina, Germany
An ideal and centralized location
It was well located in a safe neighborhood. In front of a tram station what gave it easy access to public transport. Staff was very friendly and happy to help.

Yanely, United Kingdom
A courteous and professional staff at the hotel
I liked that the hotel had its own parking garage. It was also conveniently located to a tram line. Every staff member we met was professional, courteous, and genuinely friendly.

Melanie, United States of America
DISCOVER OUR GUESTS
Frequently Asked Questions
target="_blank"
Share your moments
See how our guests define their perfect day at our hotel and share your own!