Experience an enchanting fall season at Warwick Le Crystal Montréal
Enjoy a magical fall stay in the heart of Downtown Montréal at Warwick Le Crystal Montréal. Located along Downtown's bustling Boulevard René Lévesque, you're a short stroll from the Museum of Fine Arts, the iconic Bell Center amphitheater and its packed autumn calendar. Escape to Montréal this fall to discover the city at its coziest. From the stunning red hues of Mount Royal Park's foliage to packed cultural and culinary itineraries, stay at the heart of the action and book Warwick Le Crystal Montréal.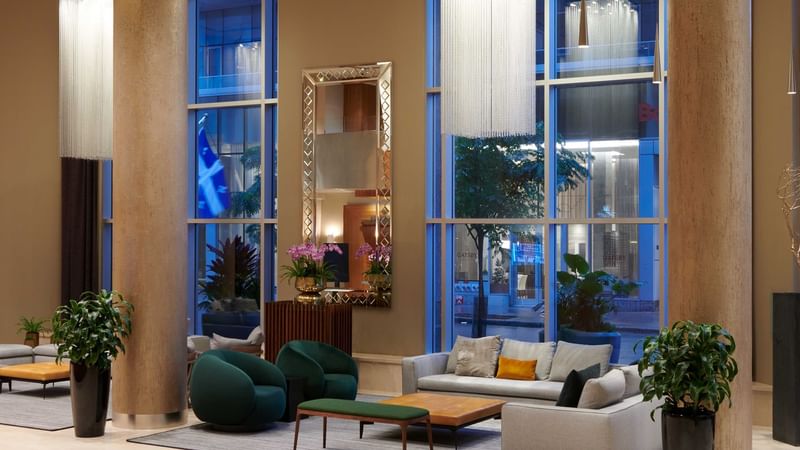 Spectacular fall activities in Montréal
Montréal fall foliage
Montréal's reputation as a park city means that it bursts with color in the fall season, with eye-catching silver and Norway maple trees lining its boulevards. You needn't go far to enjoy these fiery leaves as Dorchester Park sits just blocks from Warwick Le Crystal Montréal. Get the best views of the city and its golden cloak at Mount Royal Park and its hilltop chalet up front the belvedere view, or wander through the well-tended picture-postcard trails at Parc Jean-Drapeau and Parc La Fontaine. Don't forget to head to a public market as Atwater market and Jean-Talon market to prepare for a picnic surrounded by intense yellows, reds, and oranges.
The illuminating Gardens of Light Montréal
Celebrate the shortening days at the breathtaking Botanical Garden, which hosts one of the best things to do in Montréal in the fall. With the Gardens of Light, dazzling light shows complement the golden foliage, offering romantic forest trails and an array of hands-on activities. Each of the park's gardens illuminates a chosen theme, from the contemplative Zen displays of the Japanese garden to the retelling of folk tales through traditional lanterns in the Chinese garden. The First Nations garden illuminates its Sacred Tree with perfectly synchronized light transitions to the beat of a heart. Plan ahead to ensure you get to experience this magical Montreal in autumn activity.
A rich cultural calendar
Montréal's cultural calendar comes to life in the fall season thanks to a packed program of art, film, and culinary events. These include sensational festivities around the showcase area (Quartier des Spectacles) like Festival d'Art dans les Ruelles, Les Coups de Théâtre Festival, and Festival du Nouveau Cinéma. There's even the Ramen Ramen Festival for fans of Japanese noodle soup and La Grande Dégustation de Montréal, a celebration of local apples and their producers. Keep your eyes peeled during your weekend in Montréal to discover your next favorite artist.
Book a fall stay at Warwick Le Crystal Montréal
With its central location surrounded by shops, restaurants, and cultural attractions, Warwick Le Crystal Montréal is the ideal autumnal treat. With the largest hotel suites in the metropolis, its bedrooms being only suites are soothing with neutral tones and plenty of natural light and include organic touches like wood accents and real plants that breathe life into your stay. Guests are treated to a prized Thai restaurant, Siam Downtown, offering warming and mouthwatering flavors to make your fall special. You can also take a rewarding dip in the heated saltwater pool after a leaf-peeping walk.
Discover Montréal's at its most magical this fall and book a weekend stay at Warwick Le Crystal Montréal.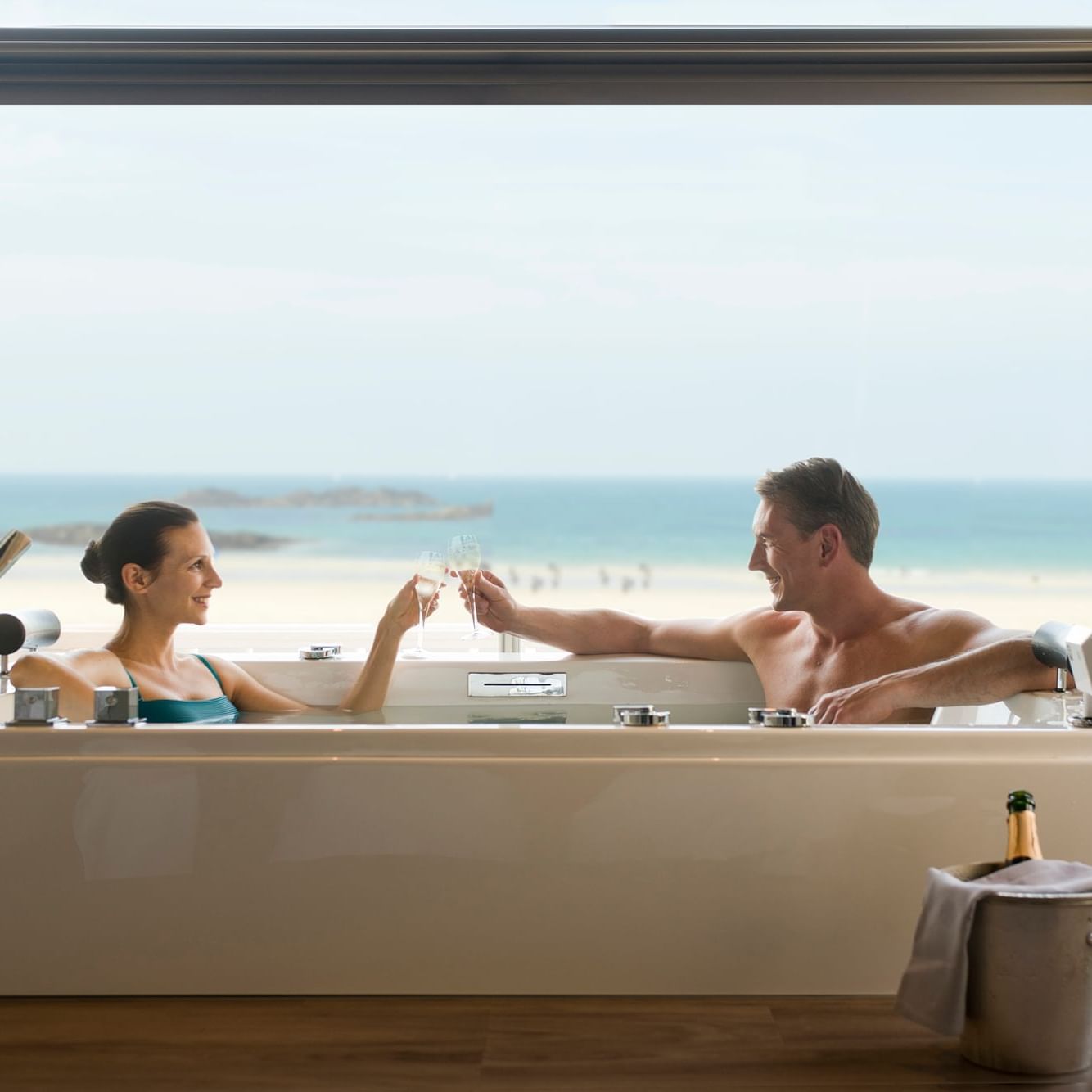 Escape to the sea spa of Saint-Malo's Grand Hotel des Thermes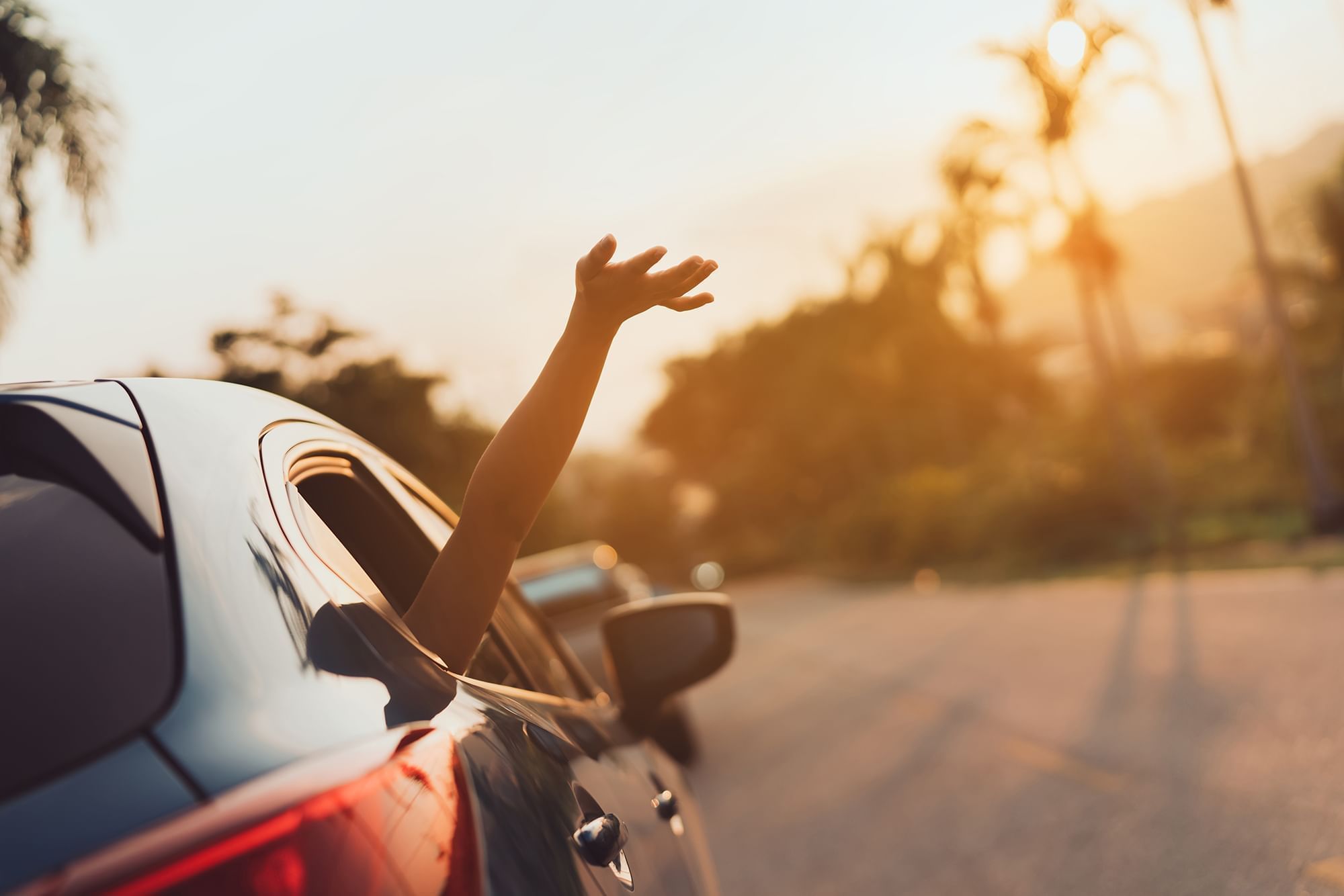 Keep it local with the Warwick Hotels and Resorts Staycation offer!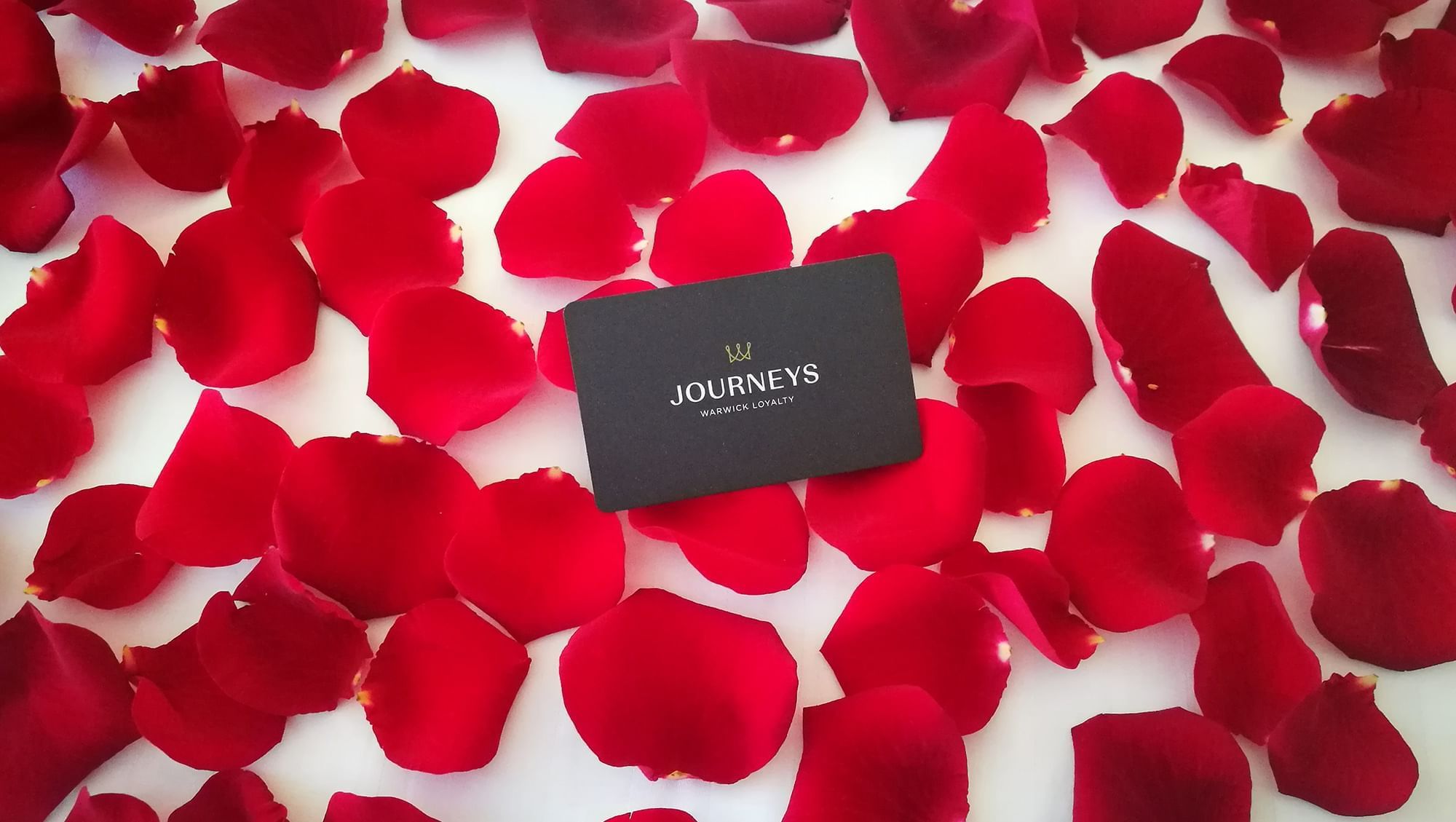 Enjoy special discounts and benefits joining Warwick Journeys, our recognition program.
target="_blank"
Share your moments
See how our guests define their perfect day at our hotels and share your own!