Savor central Riyadh with a stay at the new Cantonal Hotel by Warwick
Stay in the heart of the modern Saudi Arabian capital with the brand-new Cantonal Hotel by Warwick. Nestled between glittering skyscrapers and richly historic streets, the Cantonal exudes luxury with its gilded interiors. This contemporary accommodation in Riyadh is the perfect setting for business and pleasure. Discover what the Cantonal offers for your stay in Riyadh.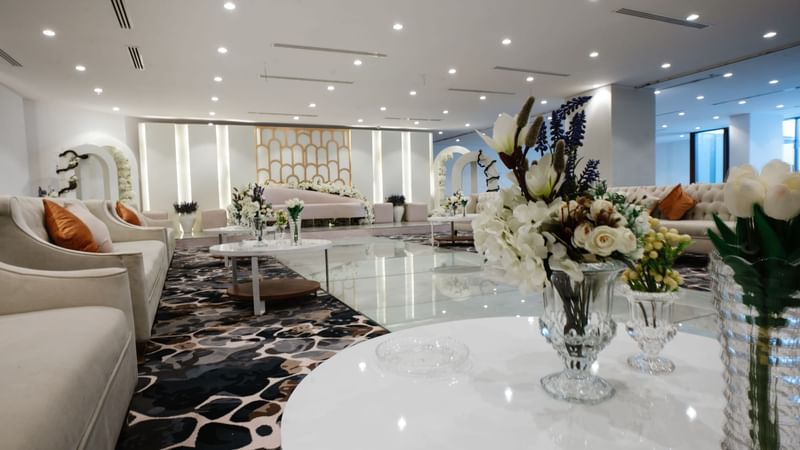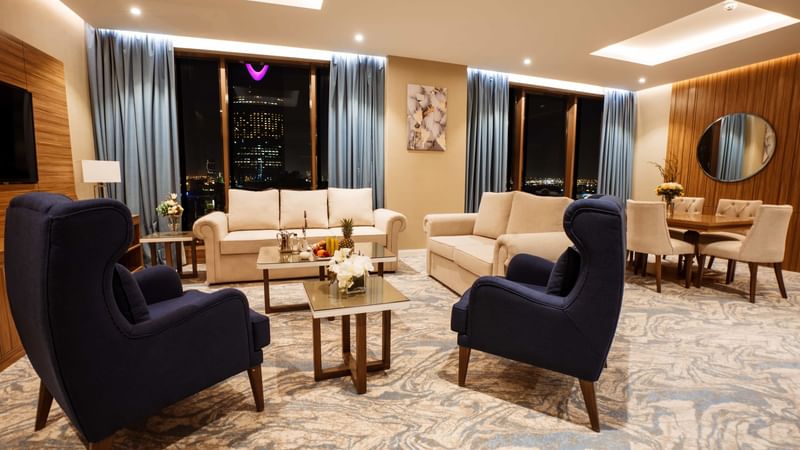 Welcome to modern Riyadh
If you're wondering what to visit in Riyadh, the Cantonal Hotel is conveniently located in Riyadh's sought-after midtown area; Overlooking the most spellbinding views of the city the iconic Kingdom Tower and the city's best dining options. Head to the top of Riyadh's tallest building and experience the hair-raising panoramic views from Sky Bridge. Learn all about the Kingdom's rise and astonishing transformation at the National Museum, or take a deep dive into archaeology with the Antiquities Museum. Both are among the Middle East's best museum experiences. Riyadh's modern splendor is contrasted by its unbelievable desert location. Get a taste of this sand-swept history at the Masmak Fortress.

Charming rooms in the center of Riyadh
The Cantonal Hotel is an elegant 4-star hotel in Riyadh with 113 rooms & suites structured on the foundation of tranquility, elegancy and hospitality boasting a unique blend of traditional Arabian furnishings with sleek and chic modern décor. From its skyline-view rooftop with open-air dining to its delightful city-view suites, a rich blend of traditional and contemporary sophistication offers a memorable and comfortable stay.
Whether you choose the soothing Standard Room, Superior Room, or Deluxe Room, each is decorated with Cantonal's trademark neutral tones and the latest in-room tech. You'll appreciate the quiet air conditioning, spacious walk-in showers, and fluffy robes for in-room lounging. The Cantonal Hotel's suites are ideal multi-room options, adding an extra touch of elegance with pillowtop headboards and marbled bathing. Options range from the Executive Suite to Ambassador Suite and the top-floor Royal Suite, each delivering eye-catching views.

Your perfect function room in Riyadh's city center
Choose the Cantonal Hotel for your meetings and functions to make use of the hotel's classic interiors and impeccable service. From morning meetings with a breakfast buffet to a glamorous Arabian wedding celebration, this hotel is more than a rest stop. Its crowning jewel is the dazzling Crystal Ballroom, a 660-meter-square space with sumptuous golden furnishings and marbled floors. The three Orchid business rooms are your essential city-center meeting points seating up to 14 in a boardroom or 32 at a presentation event. By choosing the Cantonal Hotel, your team will gain access to one of the best business and social settings in Riyadh.
Relaxed dining overlooking Riyadh's luminous skyline
The Cantonal Hotel delivers an exemplary dining experience from its 13th-floor, open-air restaurant. Indulge in inspired dishes sourced from the Middle East, Mediterranean, and Asia in a serene atmosphere for lunch or dinner. Live entertainment invites you to unwind in the evening at this rooftop BBQ restaurant and shisha lounge.
Looking for four-star luxury in the center of Riyadh? Book your stay at the Cantonal Hotel by Warwick in central Riyadh to experience Arabian elegance at its finest.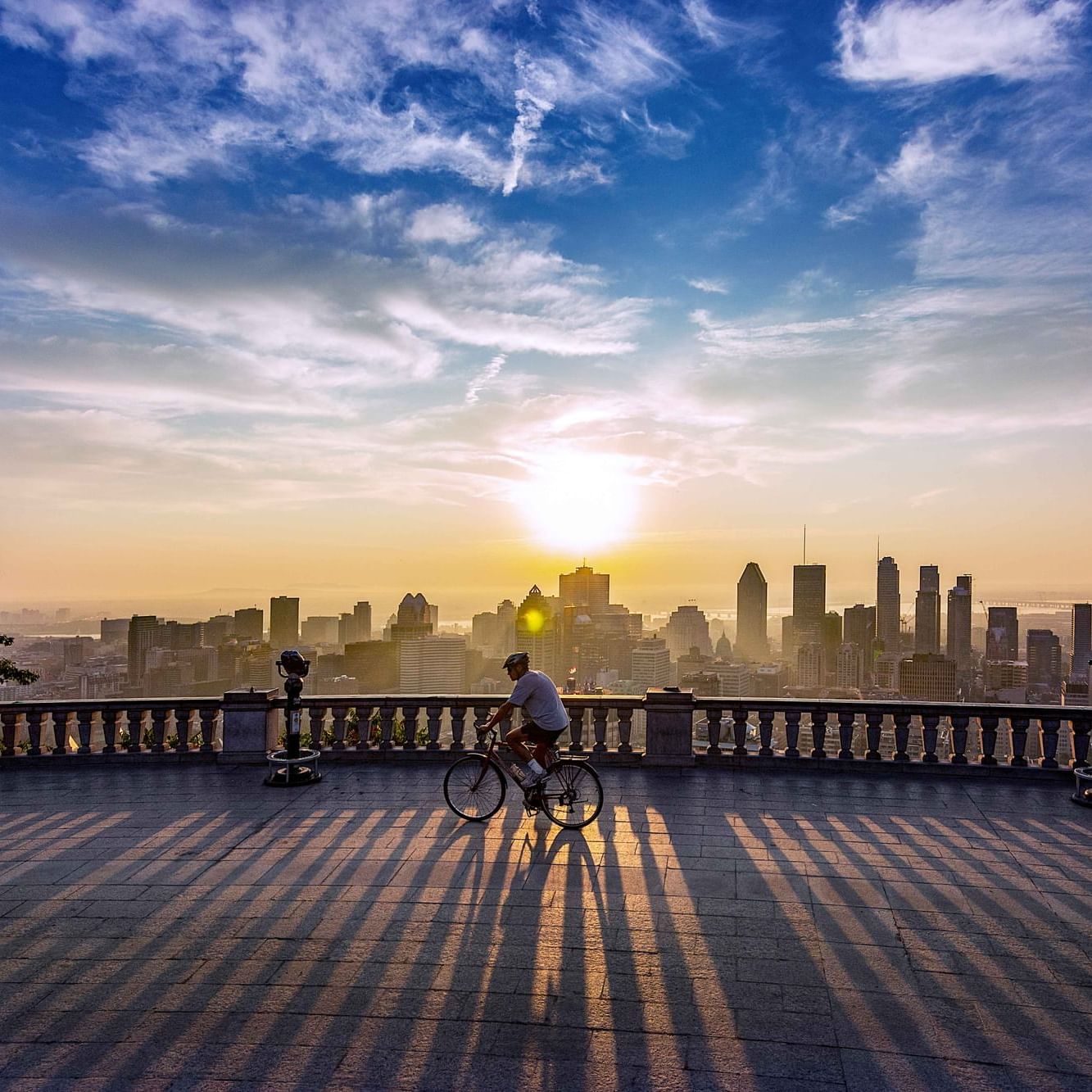 Experience an enchanting fall season at Warwick Le Crystal Montréal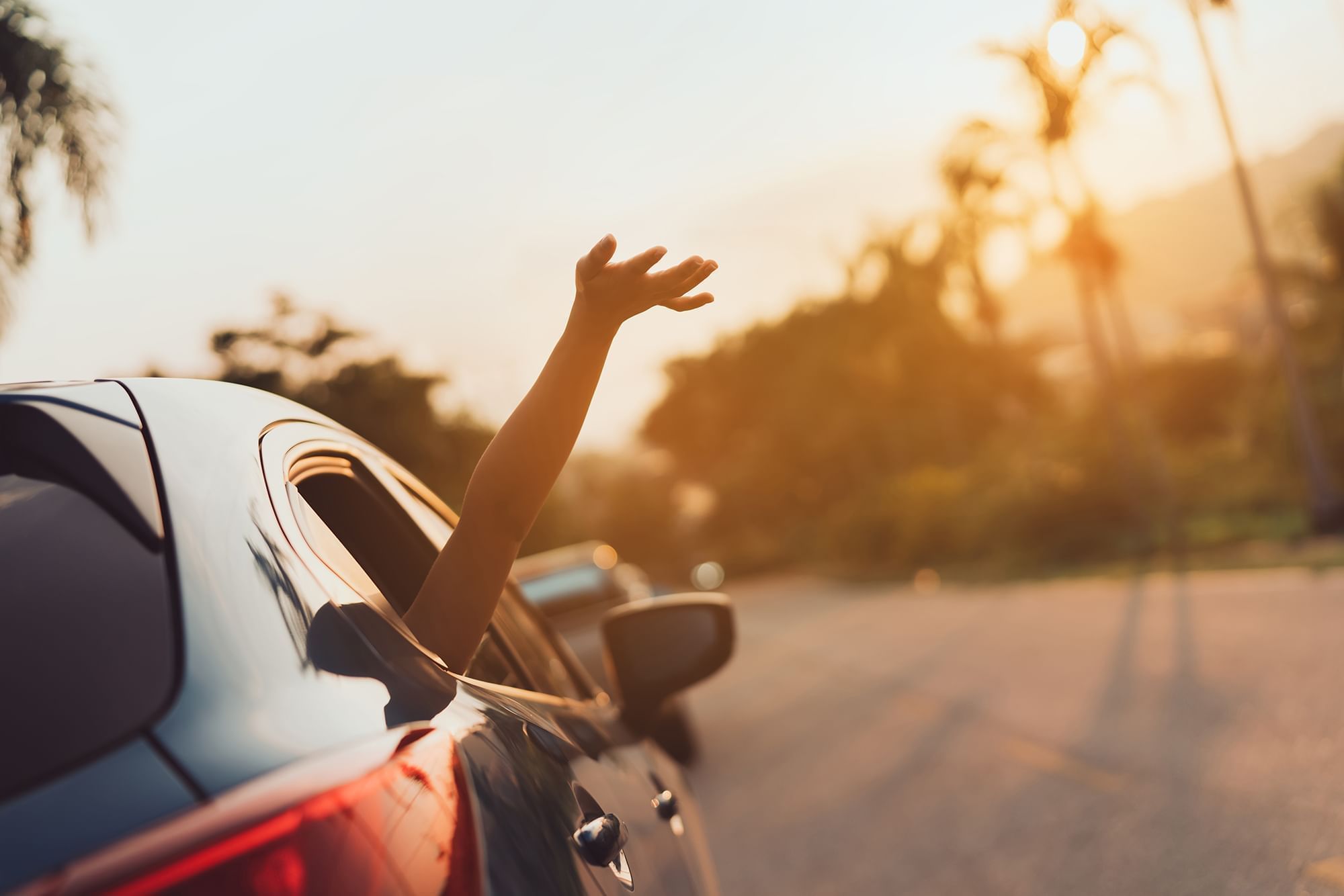 Keep it local with the Warwick Hotels and Resorts Staycation offer!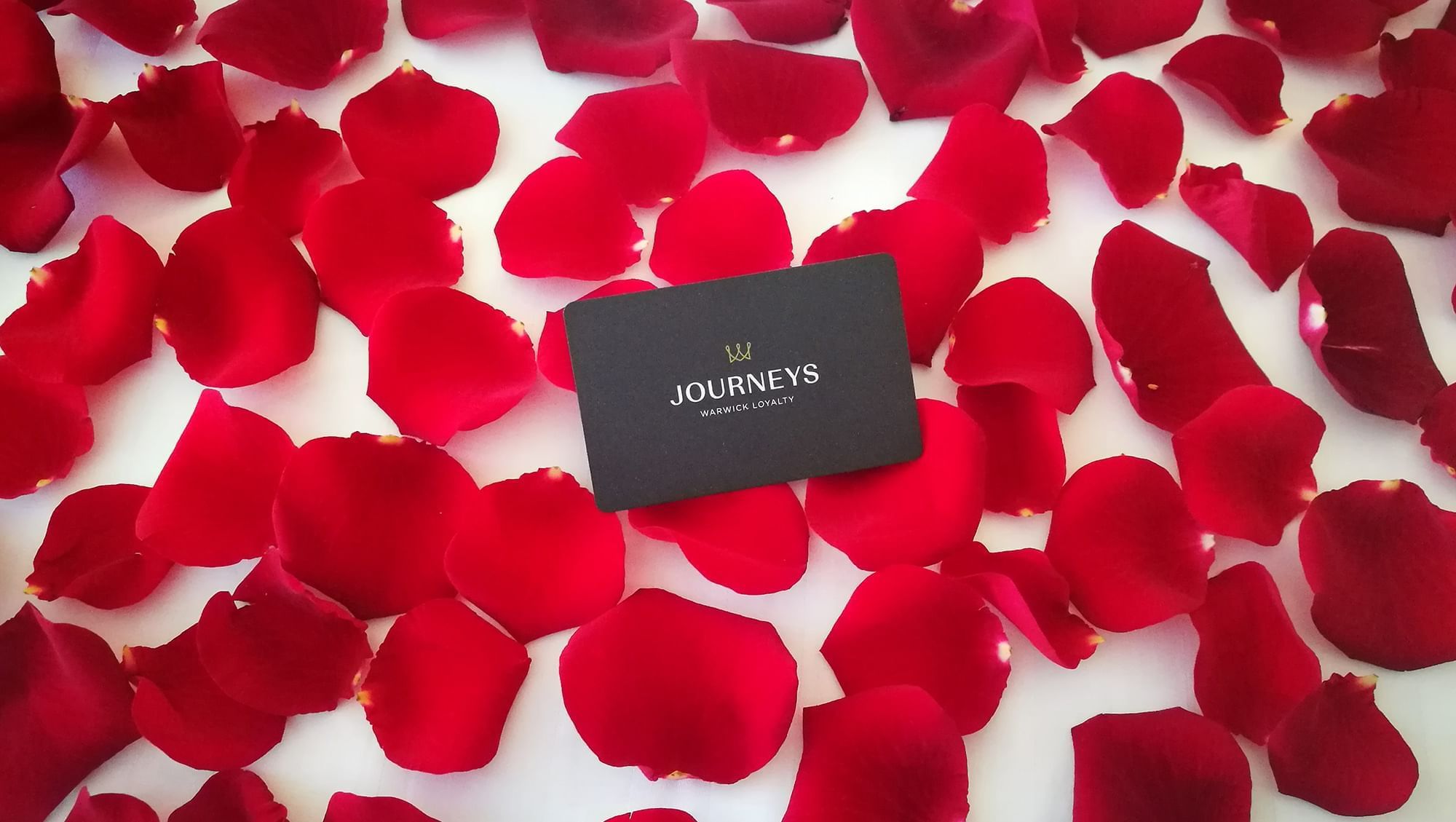 Enjoy special discounts and benefits joining Warwick Journeys, our recognition program.
target="_blank"
Share your moments
See how our guests define their perfect day at our hotels and share your own!