A tropical honeymoon in The Bahamas: 5 exceptional activities in paradise
With its world-renowned powdery beaches and crystalline waters, The Bahamas is the ultimate honeymoon destination. You'll discover tranquil coastlines between bustling resorts and exceptional island views to nourish the soul. This is a paradise where time sits still, allowing couples to unwind together with pampering beach spas, sunset drinks and together time at an all-inclusive resort.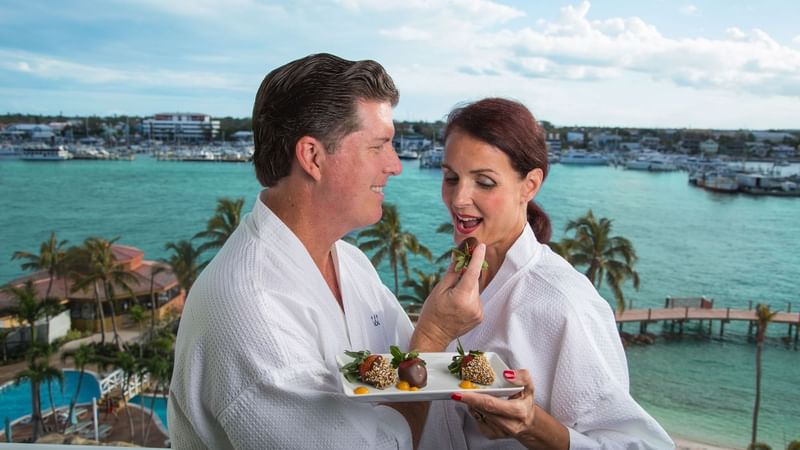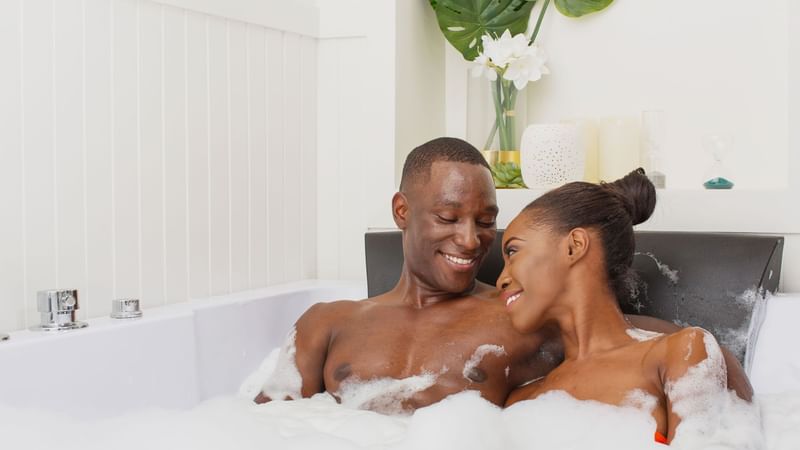 Yet there's more to The Bahamas than the chilled resort lifestyle. From island-hopping excursions to some of the world's most impressive sea diving, it's no surprise that honeymooners continue to return here for years after their wedding. Discover some of the world's largest reef systems or head out on remote boat trips to enjoy the best of Caribbean island life. Book one of the best hotels in The Bahamas for honeymooners with a memory-making stay at Warwick Paradise Island.
5 fantastic things to do on a couples getaway in The Bahamas
Snorkeling and diving excursions
The Bahamas is just as stunning below the surface as it is above. With its vibrant and colorful coral reef ecosystems, magical sea caves and bountiful aquatic life, diving excursions here are breathtaking. Make memories discovering sea turtle habitats, get up close to sharks or stare into the abyss of the Great Bahama Canyon. There's a wide variety of options to book, from beachside snorkeling at Deadman's Reef to full-day boat tours discovering the Tongue of the Ocean, a deep and beguiling water basin close to the Andros Barrier Reef. There are plenty of shipwrecks to discover on the seabed, including the world-famous Turtle Wreck in Bimini, named after the turtles that populate the sunken ruins.
Discover Lucayan National Park
For a completely different Bahamian experience, Lucayan National Park is a sprawling 16-hectare park of lush mangrove forests and coastal wetlands. Explore its sinewy waterways by kayak or head out on leafy trails on horseback. Lucayan is especially renowned as one of the world's largest underwater cave systems. You can discover the maze-like caves of Ben's Cave and Burial Mound by foot or water, with diving excursions offering a mystical, romantic experience as the light shimmers against the limestone caves. For bird watchers, the area is an important habitat for species like the thick-billed vireo and olive-capped warbler. Their music alone brings added romance to the Lucayan National Park.
Splash around at Pig Beach
The Exumas comprise 365 islands that span stunning shorelines and deserted cays. While this centrally placed island hotspot provides a beautiful variety of reefs and diving highlights, it's also home to some unusual four-legged friends. A colony of pigs populated Pig Beach on Major Cay, and they paddle the shores along their beach. You can pet and swim with these cute little pigs on your honeymoon as they've become quite accustomed to tourists over the years, creating memories to last a lifetime. Nobody really knows how the pigs got there, but a local legend suggests pirates left their livestock behind and never returned for them.
Explore the Exumas by boat
The Exumas are one of the most unspoiled and exclusive of The Bahamas' island regions. The only way to truly experience this area is with a boat tour. Luckily, plenty of itineraries suit honeymooners, from island hopping with picnics and romantic drinks included to thrilling diving tours by boat. A full-day experience will get you to many of the region's most famous landmarks. Discover Pablo Escobar's plane crash off Norman's Cay, an engrossing snorkeling spot, or discover Compass Cay and its schools of nurse sharks. The regatta-filled bays of Staniel Cay make the perfect dinner spot to enjoy grilled lobster while overlooking scenic sailboats.
Enjoy a spa day followed by a romantic sea-view grill
While The Bahamas boasts plenty of thriving activities and excursions, there's nothing quite like returning to a sumptuous spa and dining experience. Wherever your honeymoon takes you across the Caribbean, Warwick Paradise Island delivers a restorative experience Amber Spa to complete your relaxing day. Private couple's massages are available in the outdoor Mermaid's Lookout, where you can feel the gentle sea breeze. After a facial, treatment or full-body Amber Experience, wander to the sea-view Edgewater Grill. Local seasonal produce is grilled expertly with precision, whether it's Bahamian rock lobster tail or fresh bay clams with garlic butter. Warwick offers a wealth of dining options, but the outdoor grill provides expansive beach and bay views for a romantic evening.
Choose the perfect resort in Paradise Island - book Warwick Paradise Island, Bahamas
Enjoy a celebratory stay in one of the best hotels in The Bahamas for a honeymoon at Warwick Paradise Island. Ideally located on the beachfront overlooking Nassau Harbour, this sophisticated central hotel is a short stroll from the stunning Cabbage Beach. With Downtown Nassau to the south and the open Caribbean to the north, it offers the freedom to explore Nassau highlights like the National Art Gallery or to head off on island-hopping expeditions.
Warwick Paradise Island boasts modern and chic interiors, a private sandy beach harbor and five fine dining options, including comforting light bites and elegant evening restaurants. Each room boasts gorgeous island or sea views, with balcony suites offering stunning ocean vistas for cocktails in comfort. Warwick's resort in Paradise Island is all-inclusive, so honeymooners needn't worry about cards or cash. There's always something happening at this luxury resort, including fishing competitions and night-time entertainment.
Book your honeymoon or anniversary in paradise at Warwick Paradise Island and enjoy an amenity-filled package of sparkling wine, spa credit and a luxury room with a view. Guests are treated to a wealth of perks when they stay over 3 nights in this lively corner of The Bahamas, the perfect start to a life together.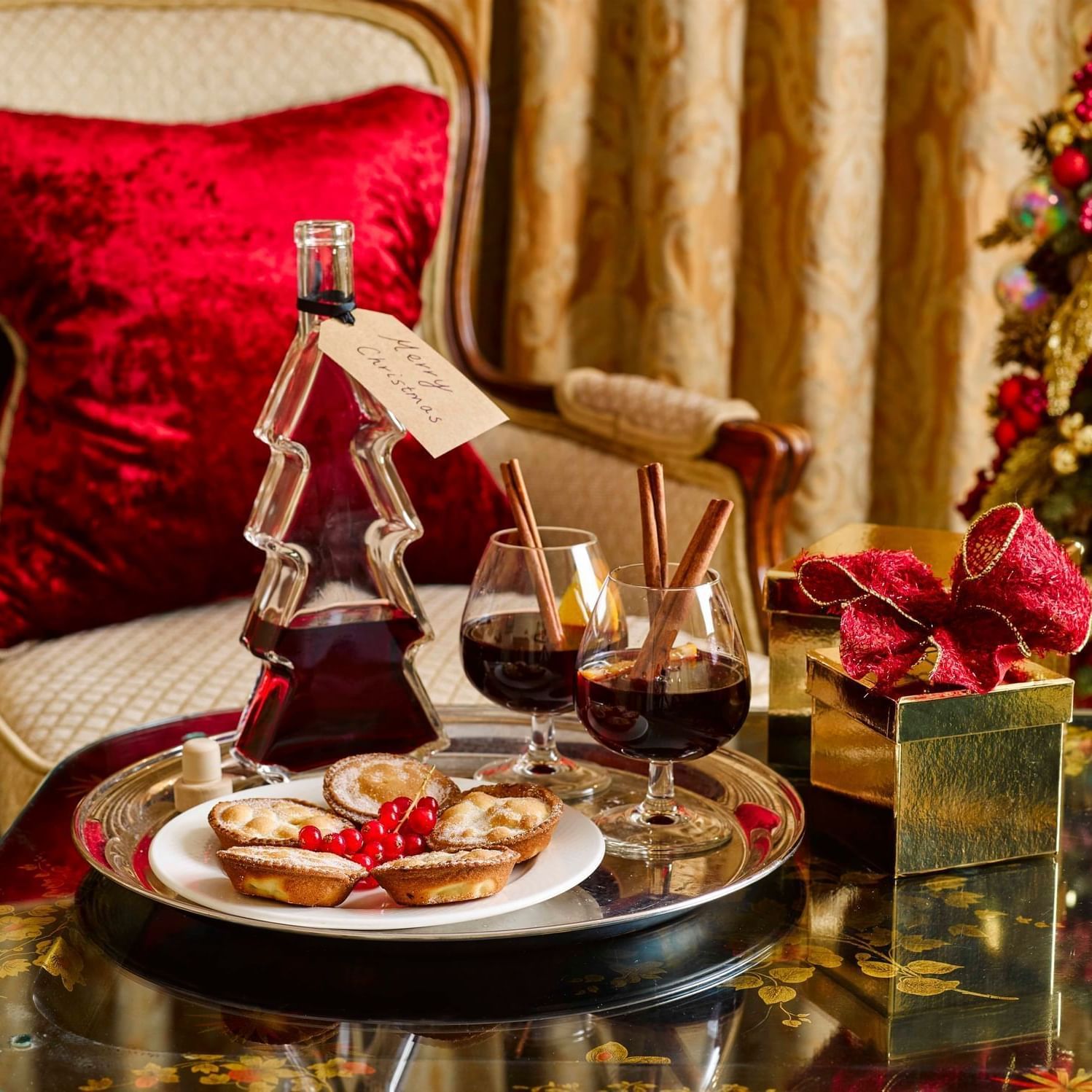 Celebrate the Christmas season in London with The Capital Hotel, Apartments & Townhouse festive offers
target="_blank"
Share your moments
See how our guests define their perfect day at our hotels and share your own!