Gattara: Innovative Italian-Inspired Denver Cuisine In A Playful-Meets-Sophisticated Setting
A warm welcome to Warwick Denver's Gattara, where Italian-inspired delights feature the finest seasonal ingredients. Reserve a table inside or on our spacious terrace.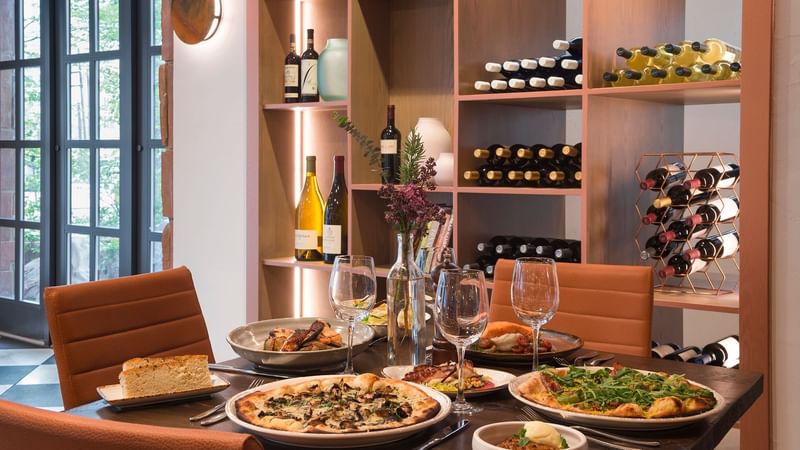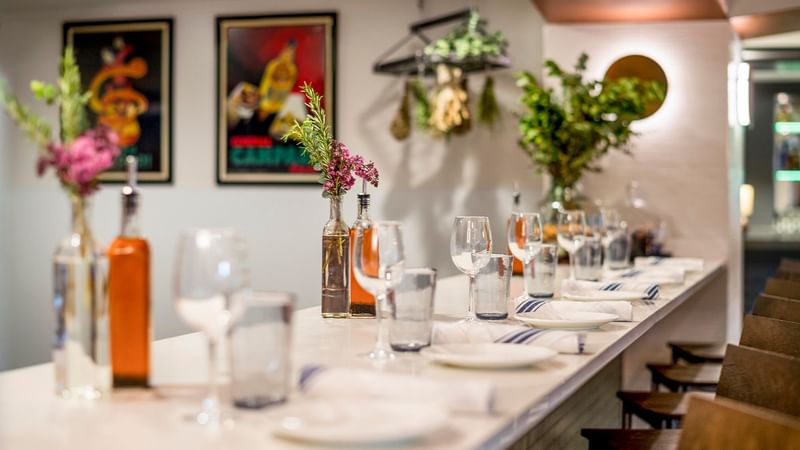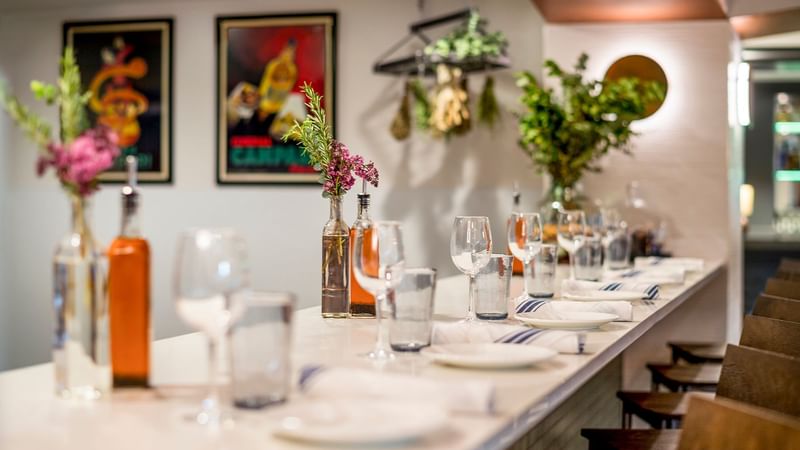 One of the best things about a trip to Italy is enjoying delicious local cuisine in a cosy osteria or trattoria. Downtown Denver has its very own version of this neighbourhood eatery in Gattara, an Italian-inspired restaurant at the heart of Warwick Denver.
The unusual name of Gattara is inspired by the idea of a Italian lady who is as in love with her cats as the restaurant team is with authentic flavours and seasonal ingredients. While the only cats you'll find here are in the whimsical decor, witty wallpaper and murals, the big hearted welcome of the Gattara can be felt from the moment you step inside. The centrepiece of the restaurant is a gleaming copper-clad pizza oven, putting out Neapolitan-style pizzas with thin crusts that have a distinctly Denver flavour with the addition of local beers to the dough.
Guests are invited to start the culinary proceedings off with a cocktail made with premium and locally distilled ingredients- either one of the classics, or a craft cocktail named after cat varieties like the Bengal- limoncello, lemon and prosecco, or the Sphinx- Stranahans, Courvoisier and gin.
Italian favourites are reimagined with appetizers including smoke braised pork cheek, charred octopus, San Marzano tomato confit, burrata toast, and asparagus gremolata. Authentic flavours take centre stage in the creamy wild mushroom risotto with fresh black truffles and homemade pappardelle with braised short rib and red wine jus. North American tastes and ingredients are peppered throughout the menu with the addition of farm-style pan-roasted chicken breast from Sanger, California with baby carrots and cauliflower, accompanied by olive oil mashed potatoes and pesto, Skuna Bay salmon with toasted fregola, cherry tomatoes, salsa verde and five-mushroom fregola, Colorado lamb with baby marble potatoes, charred broccolini with garlic, salmoriglio and red pepper puree and Elk pepperoni pizza.
The perfect way to round off the meal is as they do in Italy, with an espresso and a delicious treat from the dessert menu. Choices include a chocolate Budino with cranberry compote, toasted almonds, crème chantilly and lemon olive oil, strawberry streusel cake with whipped Frangelico mascarpone, cherry wood aged balsamic, picked thyme and basil syrup or olive oil coffee cake with honey-orange marmalade laced with fennel pollen, accompanied by a crème fraîche mascarpone and candied pecan streusel.
A particular highlight of Gattara is the year-round all'aperto option- a spacious outdoor terrace with comfortable seating and an outdoor fireplace ideal for a solo chill out, romantic evening or drinks with friends. Dining is also available in-room for guests of Warwick Denver, or enjoy a taste of Gattara at home with the delivery and curbside pick-up options.
target="_blank"
Share your moments
See how our guests define their perfect day at our hotels and share your own!