Abbiocco
Any restaurant named after the Italian expression for that warm, sleepy feeling that sets in after you enjoy a grand, delicious meal would have to be found in Paradise Island.
Start your culinary journey with grilled vegetables and cured meats and cheeses from the antipasto bar before savouring the rustic Italian menu of grilled meats, pastas and fish – with every bite accompanied by a nibble of fresh, house-made focaccia bread. Complemented by Abbiocco's warm décor and ambiance, this is Old World Italian dining at its best.
Visiting guests desiring to purchase a Night Pass for Abbiocco may select from one of two Night Pass options noting that the pricing is inclusive of 12% VAT and gratuity.
Please note that all guests must be at least 16 years or older with a picture ID required upon arrival at the resort.
This restaurant participates in the resort's Night Pass offer.
Dress Code - Resort Evening:
● Men: Long dress pants or jeans, dress Bermuda, long or short sleeve dress shirts (with or without collar). No sleeveless shirts, no hats nor caps.
● Women: Skirts, dresses, pants/slacks, capris pants, blouses.
● Footwear: Closed shoes, loafers, dress sandals and sneakers.
● Beachwear is NOT allowed
Weekdays
6:00 pm - 9:30 pm
Weekends / Holidays
6:00 pm - 9:30 pm
Note: Restaurant opens on a rotational basis, schedule subject to hotel's occupancy.
---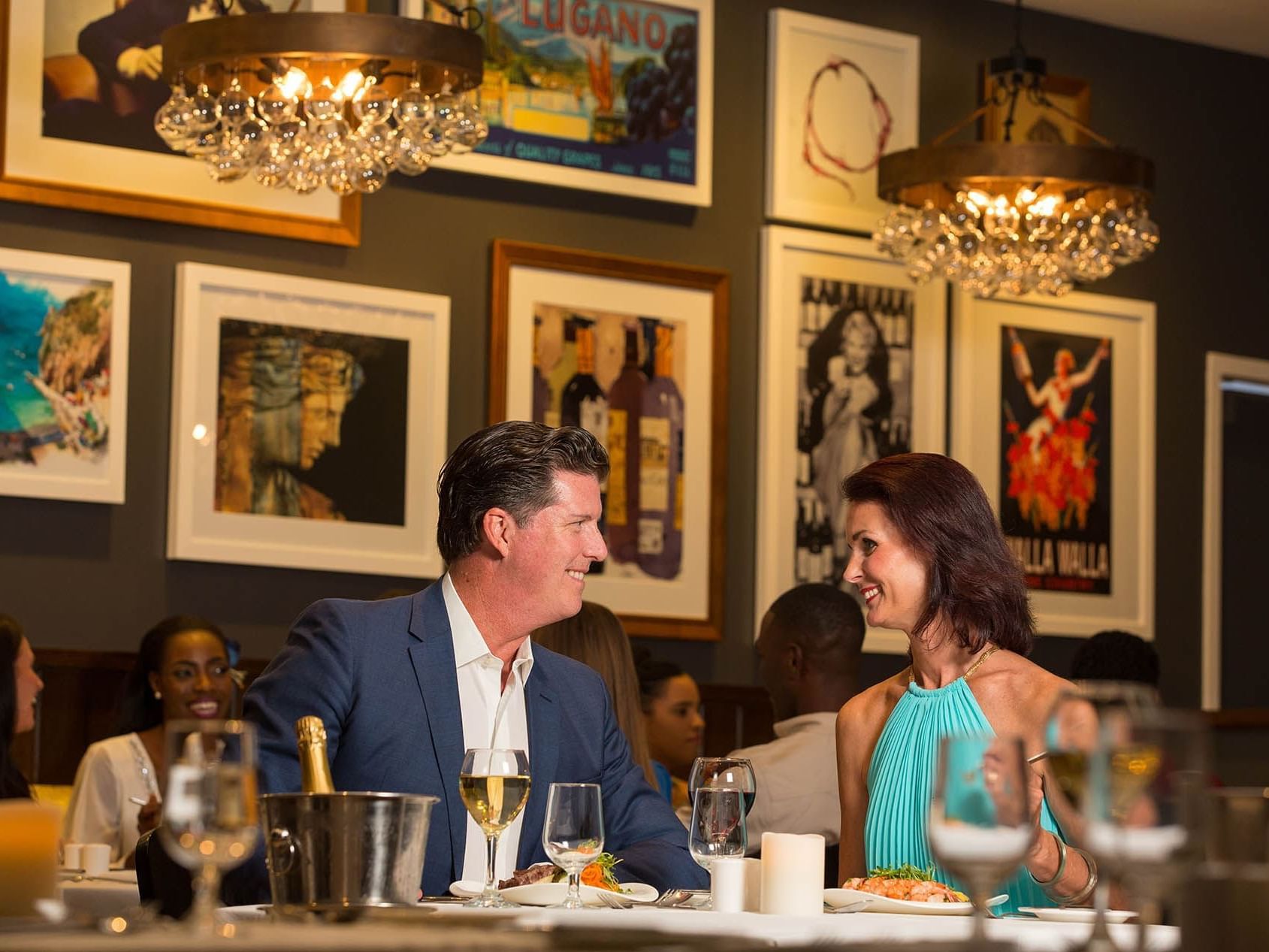 Complemented by Abbiocco's warm décor and ambiance, this is Old World Italian dining at its best