A Father's Day Feast: treat Dad to a delicious brunch at home
Fathers are the best, whether they helped you with your first steps or are teaching you how to drive. Dads are there for all the most important moments, so let's show them just how much we love them this June. There's no need to queue for hours or call ahead to get a brunch reservation on Father's Day- cooking up a delicious brunch at home is a gift that dads of any age will love.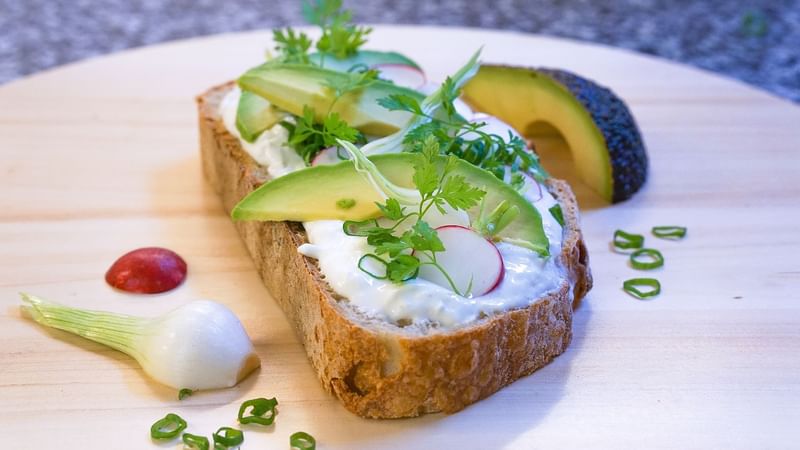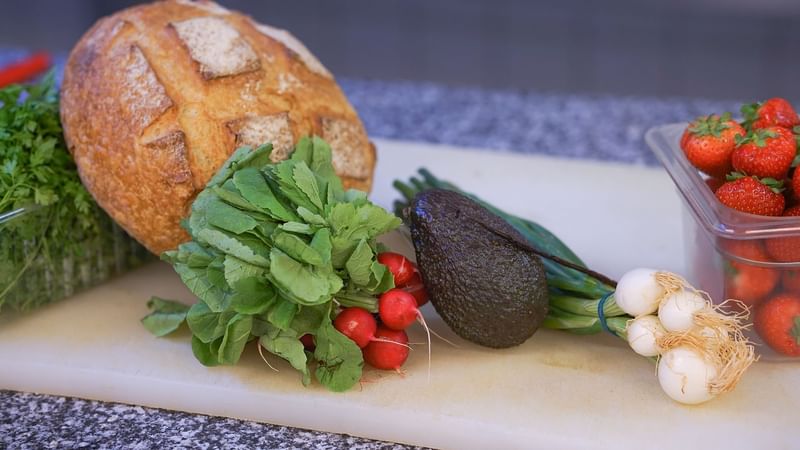 Chef Gregory Lauwaert, a dad himself and Executive Chef at the Warwick Brussels hotel's Chutneys restaurant, has shared some ideas for a tasty Father's Day brunch at home, featuring both savoury and sweet favourites with a Belgian flavour and some delicious surprises along the way. His recipes are suitable for younger children with the assistance of a grownup to help with chopping and slicing, or for teenagers and adults to try by themselves!
Start off your new Father's Day tradition by setting a table in the nicest, sunniest part of the dining room or kitchen (even better still, outside, if you're lucky enough to have a garden or balcony). Don't forget to write your father a sweet card telling him just how much he means to you, and try to include some humour, after all dads love dad jokes!
Endive and apple salad with a Belgian beer mayonnaise
A fresh, delicious and crunchy start to the meal is an apple and endive salad. Transport your papa to Belgium with the addition of a homemade beer and mustard mayonnaise that is sure to impress. Find out how below:
Ingredients
● 3 small heads of endive
● 1 crisp apple (Braeburn, Fuji or Granny Smith are ideal)
Mayonnaise

● 2 egg yolks
● 1 tsp mustard
● 1 tbsp Belgian Beer
● 250ml neutral oil (peanut or grapeseed)
Method

In a medium sized bowl, whisk together the egg yolks, mustard and beer- this will add flavour and a light, frothy texture. Gradually add the oil, drop by drop, until the mixture emulsifies, looks thicker and is a lighter colour. Add salt and freshly ground pepper to taste.
Select the firmest, palest endive that you can find- the whiter the leaves, the less bitter the endive. Halve the endive and make sure that you cut the "core" out, this tends to be tough and bitter tasting. Finely chop the leaves diagonally across the endive, toss with your beer mayonnaise dressing and set aside. Julienne the apple into fine matchsticks and place on top of the salad to retain their delicious crispness, adjust the seasoning and serve immediately.
Pro chef tip: Chop your endive and apple just before serving as they both tend to discolour otherwise.
Herby Cream Cheese Avocado Tartine
Although avocado on toast is an essential part of brunches everywhere these days, we think a 'Belgian style' tartine is the most delicious. Select a perfectly ripe avocado (you might have to stock up a few days in advance to allow the fruit to ripen), delicious cream cheese and your dad's favourite crusty bread. Find out how to assemble this deliciously crunchy savoury treat here:
Ingredients

● Rustic bread of choice cut into thick slices (between 2 and 3 cm is perfect)
● Fresh chervil
● Cream cheese
● Thinly sliced spring onion (scallion)
● Thinly sliced radishes
● 1/4 Avocado
Method
Lightly toast the bread if you think your dad will enjoy this (if the bread is super fresh, skip this step). Spread with cream cheese, adding pepper and salt to taste. Top with sliced avocado if desired, sliced radish, sprigs of chervil, and the chopped scallion.
Pro chef tip: Instead of just placing radish slices flat on top of the tartine, arrange them vertically and diagonally in the cream cheese for added interest and 'height".

Strawberries and Ice-cream with vanilla infused olive oil

Who doesn't like dessert for breakfast? Let your father have his cake and eat it with a decadently sweet brunch dish.
Ingredients
● Good quality almond ice cream (use vanilla or coconut if dad prefers)
● Ripe strawberries (5 per serving)
● 1 tsp sugar
● 250 ml good quality olive oil
● 1 vanilla pod
Method

For the infused olive oil: you'll need to begin this at least the day before your Father's Day brunch. Combine the olive oil and split vanilla pod in a small pan on a medium heat. Once the oil begins to warm up (you'll see a shimmer in the pan), remove from the heat and cover with cling film (Saran wrap). Allow to rest for at least four hours to allow the vanilla to infuse. The longer you leave the oil, the more the vanilla flavour will impart into it.
To serve: Slice the strawberries, sprinkle the sugar on them and add vanilla infused olive oil to taste. Let this rest for around 30 minutes so that the fruit can macerate and the flavours can combine. Using a cookie cutter on your plate (for extra neat presentation), arrange the strawberries, place a scoop of ice cream on top and garnish with a sprig of mint.
Pro chef tip: Drizzle some vanilla infused oil around the dessert for extra flavour and flair.

Accompany your Father's Day brunch with dad's favourite coffee, a freshly squeezed glass of orange juice or even a cocktail to perfectly round off the meal- If you're a younger person, ask mom, a teenage sibling or another older family member to help with the mixology.

target="_blank"
Share your moments
See how our guests define their perfect day at our hotels and share your own!