A New York Love Story: Moguls, Movie Stars and Musicians at The Warwick
The Warwick New York story is intertwined with the richness of its Midtown Manhattan location. Its history reads like a script from the Golden Age of cinema and is a fitting backstory to a hotel that has welcomed some of the world's most prominent individuals.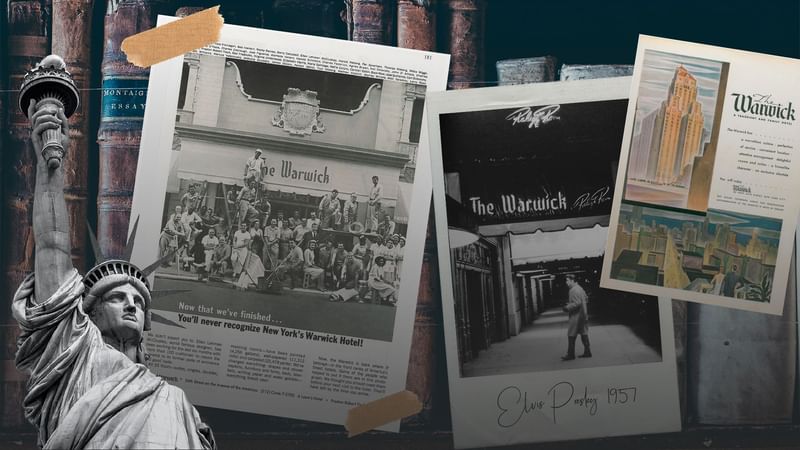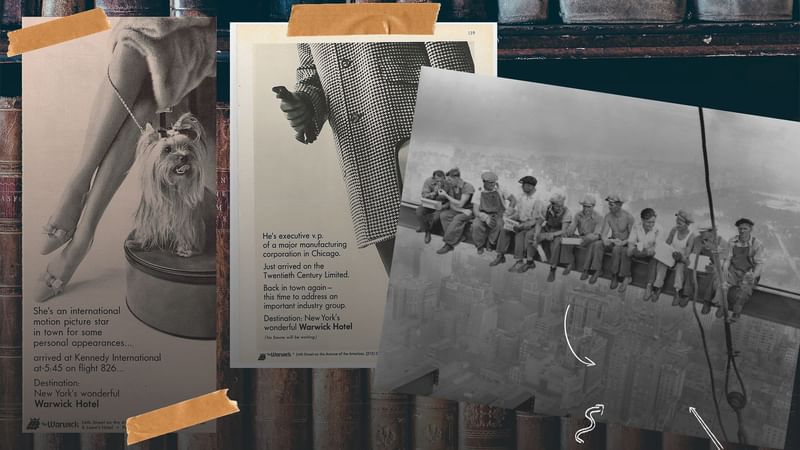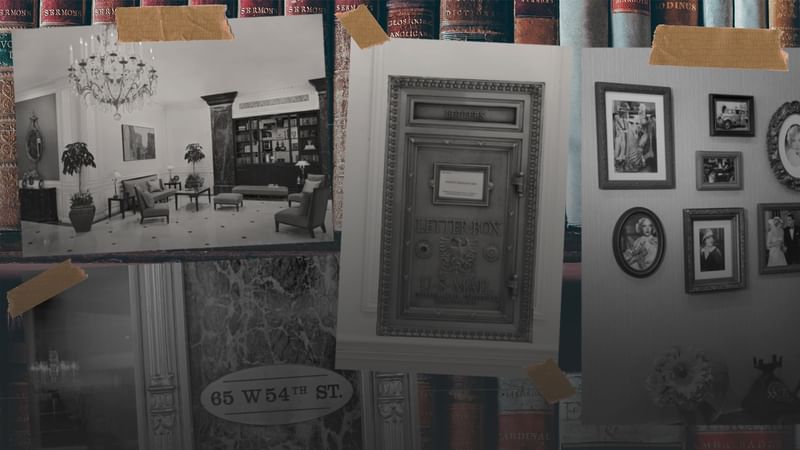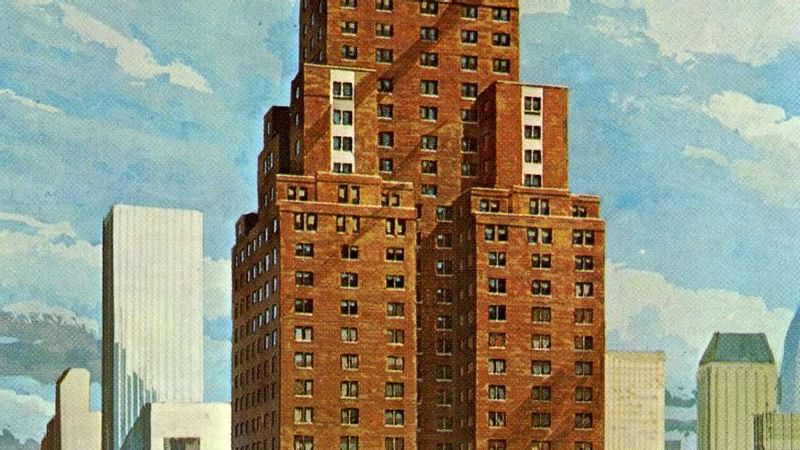 Take a journey back to 1926 and New York City was enjoying the boom of the Roaring Twenties. Buildings were reaching skyward, Wall Street was thriving, and the parties were legendary. In Midtown on 54th Street at the corner of Avenue of the Americas, just a few blocks from Central Park and adjacent to the soon to be established MOMA building, William Randolph Hearst's hotel opened its doors. This architectural statement piece was born from the passion of one of the United States' most renowned tycoons. And for a man whose newspapers were famous for their scandalous attention-grabbing headlines, it was fitting he had some scandal of his own.
A far from secret love affair with Broadway starlet Marion Davies that began the decade before, culminated in the commissioning of a hotel. The perfect base for this glamorous couple; for him, a love-nest away from his wife, and for her, a residence just steps from Broadway. Renowned architect Emery Roth caught Hearst's attention and with a portfolio that defined some of Midtown's most famous frontages, the architect was the perfect choice to bring Hearst's idea into reality.
Roth's architectural flair and Hearst's high standards combined to create a hotel that is both unashamedly luxurious and exceptionally welcoming. From the street, the building's romantic Renaissance Revival exterior seems a fitting testament to Hearst and Davies' love story. Step into the lobby and you'll find it grand in its elegance, but intimate in proportions; perfect today for a personalised hotel experience, and perfect then to keep unwanted paparazzi away. In Randolph's Bar and Lounge between the rich leather and mahogany, you'll notice a rosebud motif woven into the carpet, a subtle nod to Hearst's nickname for his lover.
From its first guests until today, the Warwick New York has hosted the A-list. Charles Lindbergh, fresh from his heroic transatlantic flight, was feted here; composer and songwriter Irving Berlin and his wife chose the hotel as their Midtown home, and Charlie Chaplin danced the night away at the peak of his fame. Throughout its legacy, the hotel's impeccable position and incomparable terrace views have continued to attract famous names. Heart-throb James Dean, sex-symbol Jane Russell, and Hollywood royalty Elizabeth Taylor all have been welcomed through the hotel doors. Extending beyond the silver screen, the hotel has played its part in rock'n'roll history. It welcomed the Fab Four at the height of Beatlemania, was a favourite of David Bowie and Lou Reed, and played host to the King himself, Elvis Presley.
One star though shares a bigger part in the history of Warwick New York than others, Cary Grant. When jewelers Fabergé wanted to win over this cultural icon at the peak of his career, they needed to impress. The clincher to their deal was handing over the keys to the hotel's most prestigious suite. It was during his 12 year stay at the hotel that Cary Grant completed some of his most iconic roles; from being chased by a crop duster in North by Northwest to setting pulses racing in an Affair to Remember. The west-facing wraparound terrace, expansive bedroom and spacious living area undoubtedly held an appeal for Mr. Grant, just as it does for guests today booking a stay in the hotel's Suite of the Stars.
The hotel's story doesn't end there, and guests looking to experience a taste of Hollywood glamour should look no further than Warwick New York's sophisticated Terrace Suites. Each of the Terrace Suites feature private terraces offering 54th Street and Avenue of the Americas views, while the generously proportioned, 870 square foot 54th Suite has a magnificent corner terrace from which the MOMA roof garden can be admired.
Eight Signature Suites at Warwick New York pay homage to significant previous guests, and offer spacious bedrooms and elegant living areas with iconic Midtown Manhattan vistas. Hotel facilities include a state-of-the-art fitness centre overlooking 54th Street and a limousine service for stylish arrivals and departures.
Find out more about luxury hotel packages and exclusive member rates at Warwick New York here.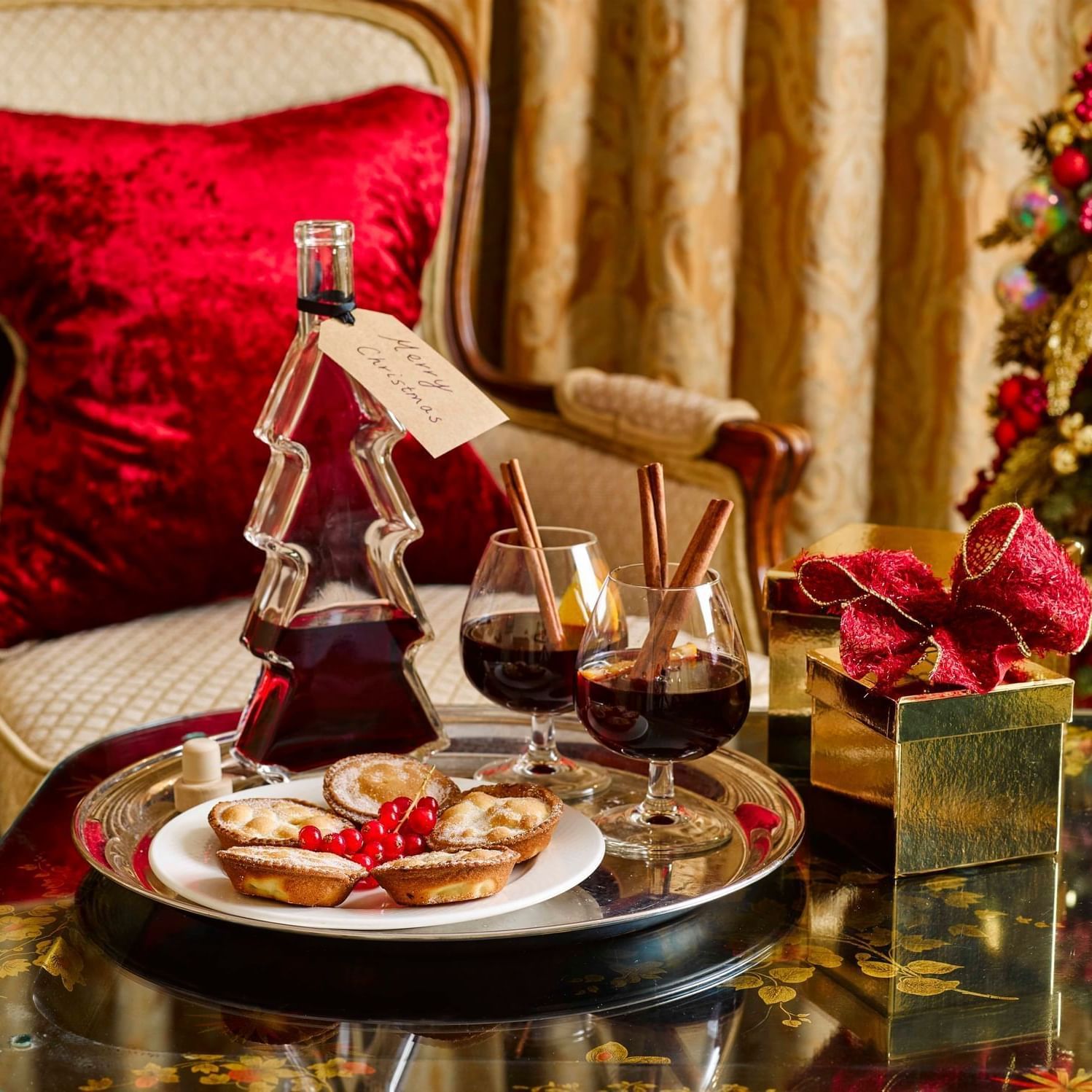 Celebrate the Christmas season in London with The Capital Hotel, Apartments & Townhouse festive offers
target="_blank"
Share your moments
See how our guests define their perfect day at our hotels and share your own!