Get The Best View For Macy's Thanksgiving Day Parade 2021
It's not every day that you can see a giant Snoopy vying for space with a Pokemon and SpongeBob SquarePants! Then again, the annual Macy's Thanksgiving Day Parade is not an everyday parade. A grand New York holiday tradition since 1924, it's now the largest parade in the world and the perfect way to kick off the festive season.
Get The Best View For Macy's Thanksgiving Day Parade 2021 at Warwick New York, book your room here!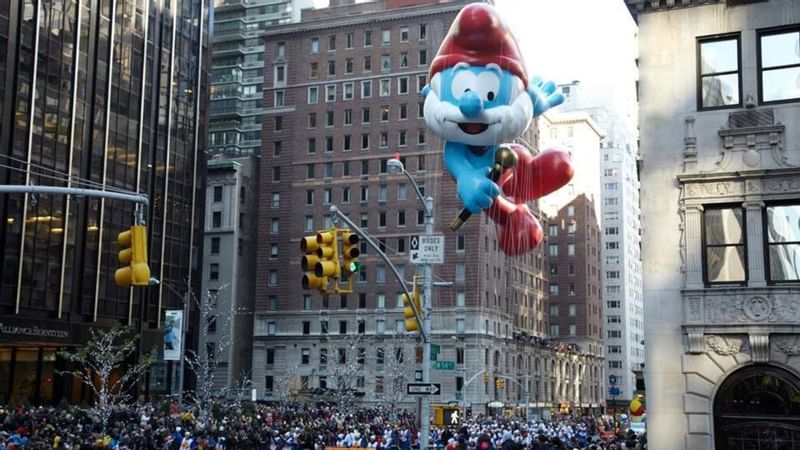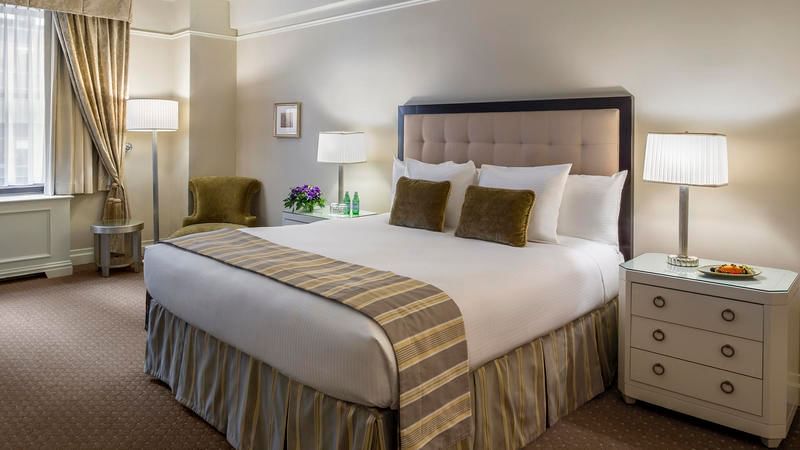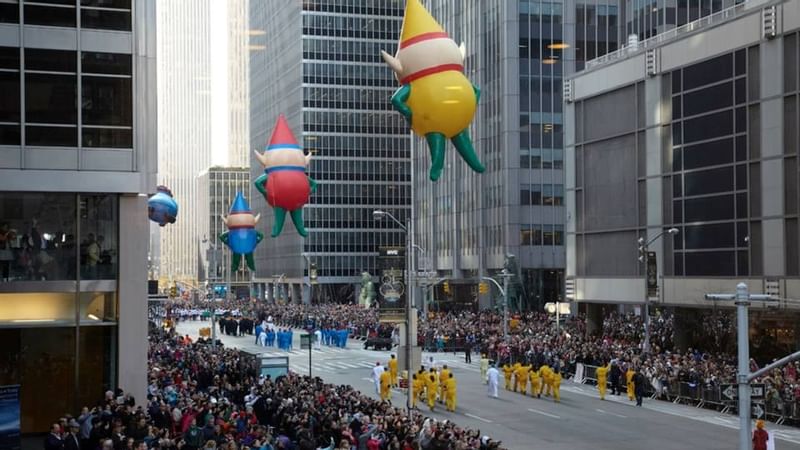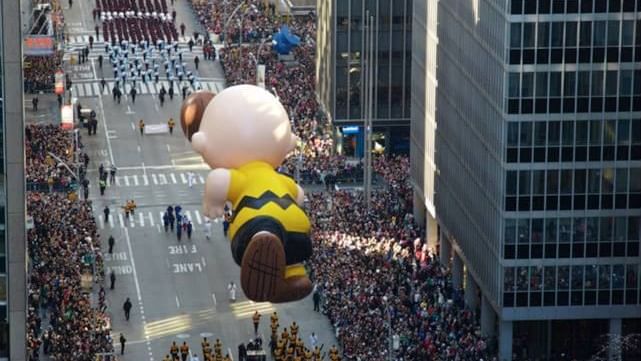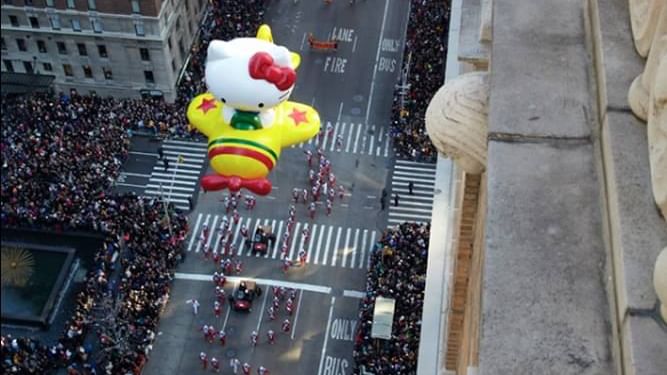 As well as the signature giant character balloons and themed floats, the parade features marching bands from across the country, celebrity appearances, live musical and Broadway performances, cheerleaders and dancers. Lasting around three hours on Thanksgiving morning, the parade begins at 77th Street and Central Park West and culminates outside the flagship Macy's Herald Square when Santa arrives to ring in the Christmas season.
There's something very special about seeing the parade in real life- whether you're a New Yorker or visiting the city for the Thanksgiving weekend. While it's possible to view the parade from the sidewalk on Central Park South and Sixth Avenue, we'd like to suggest a more elevated experience. The parade-view accommodation at Warwick New York offers a prime vantage point right in the midst of the fun, while allowing you to enjoy the warmth and comfort of your room or suite. Subtle, elegant colors and sublimely comfortable beds mean a great night's sleep before the big event, and in-suite Keurig coffee makers and plush robes make for relaxed and stylish parade watching.
Post-parade, Murals at Warwick New York offers a delectable menu of celebratory traditional flavors and innovative dishes so that you won't miss out on any of the traditional Thanksgiving cheer. Once you've had your fill of festive delights, either in the restaurant or as room service, why not take a bracing stroll to Central Park to admire the fall foliage, just a few minutes from the hotel. After your walk in the crisp fall air, a delicious cocktail or glass of wine at Randolph's Bar and Lounge is the perfect way to end the afternoon.
For reservation inquiries and more information on full parade view rooms for the Macy's Thanksgiving Day Parade 2021 parade, please call Ms. Angela Calabrese at 212-314-7728.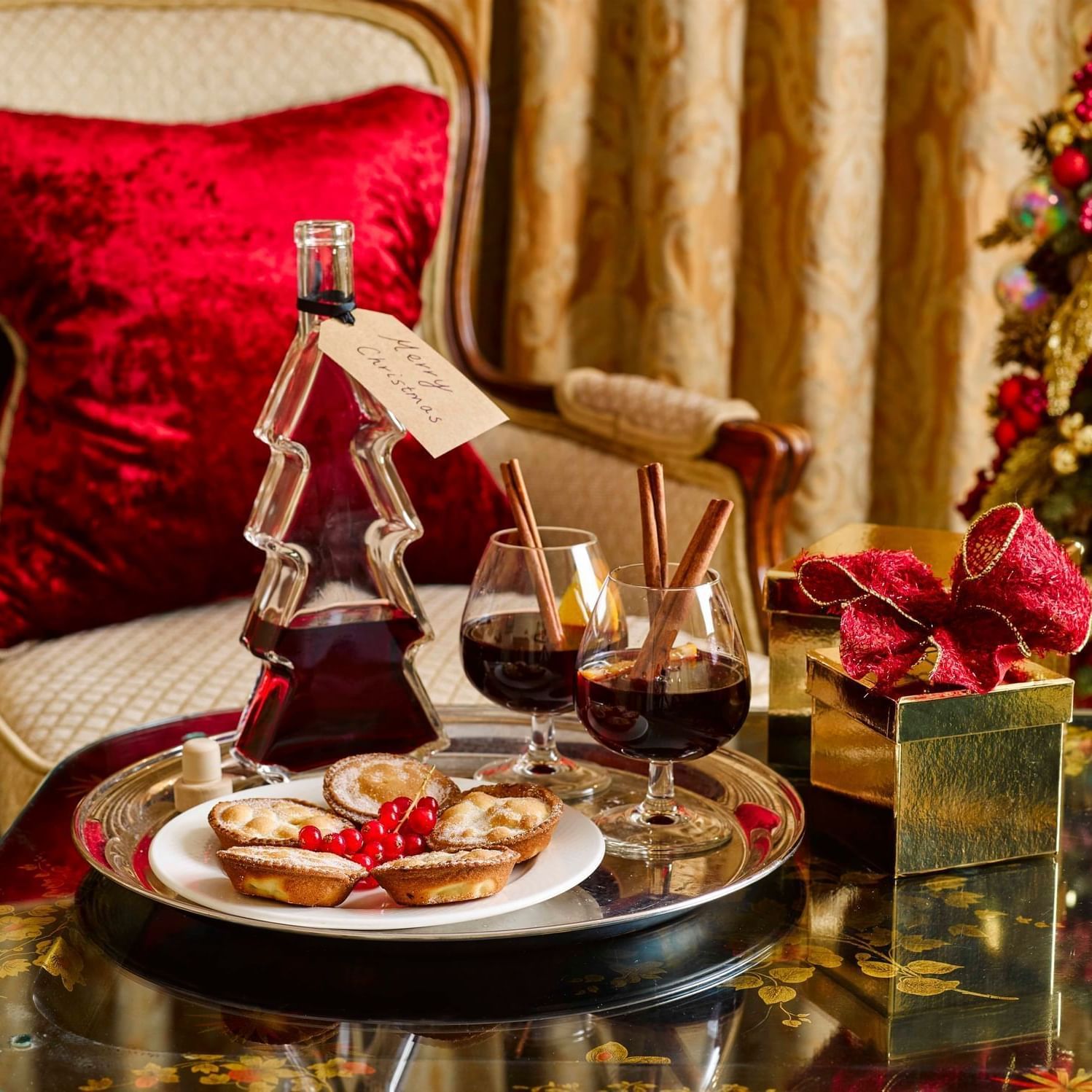 Celebrate the Christmas season in London with The Capital Hotel, Apartments & Townhouse festive offers
target="_blank"
Share your moments
See how our guests define their perfect day at our hotels and share your own!