Reset your batteries with a post-holiday spa treat at Warwick Melrose, Dallas
Have you drained yourself over the Christmas period? From high-wire stress levels to simple over-indulgences, we all need a break from the festivities to relax and reset. Why not do both at the Warwick Melrose, Dallas? Book an exclusive spa package at Le Spa to recharge your batteries, detox, and refresh for a new year and a new you. If you're looking for a city getaway after the Christmas period, you can indulge in guilt-free wellness treatments from one of the newest spas in Uptown Dallas with the Melrose by Warwick.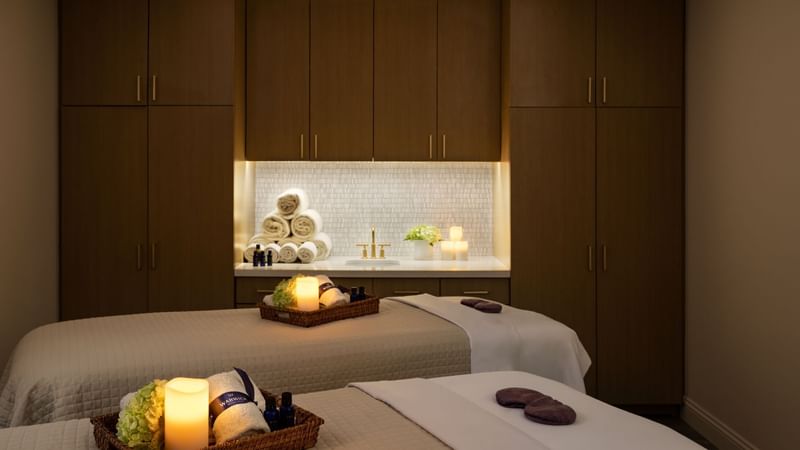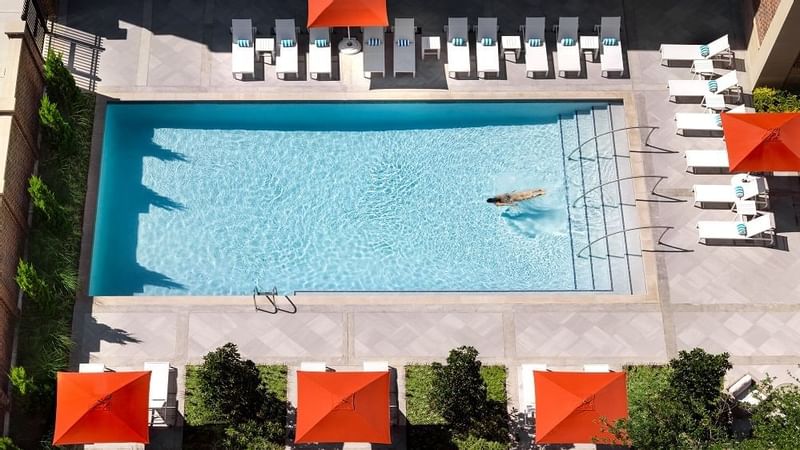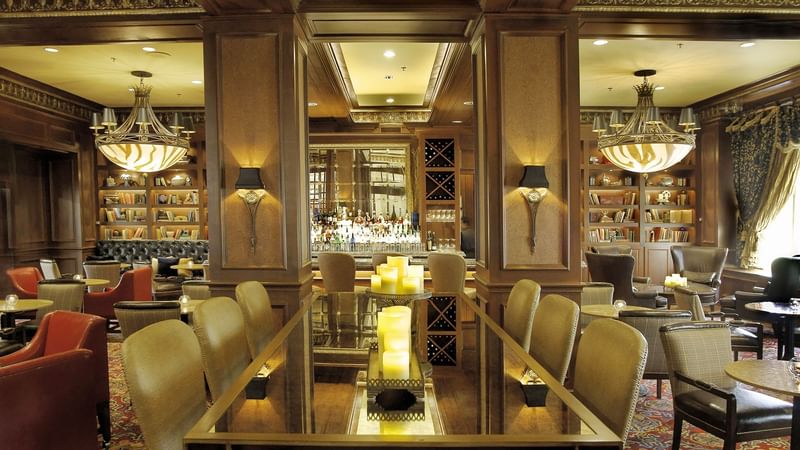 Pamper yourself at Le Spa by Warwick, Melrose
Facial and body spa treatment in Dallas
Unwind from a hectic holiday with a spa day at Le Spa by Warwick Melrose, the hotel's newest addition. We all need to lap up luxury after a busy Christmas, and you'll feel your tension slowly dissolving with treatments sourced from the purifying Swiss Alps and mineral-rich shores of Northern France. After a hassle-free arrival, unwind in intimate steam rooms, dazzling lounges, and calming treatment suites. This is your time to sit back and relax after the holiday season with a wealth of detoxifying and nourishing services to rejuvenate your senses.
Looking for a comforting way to sink into the new year? Le Spa offers two beautifying skincare and facial plans, with Valmont's anti-aging skin treatments from Switzerland and Phytomer's marine-sourced organic skincare from Brittany. Both cover facial spa treatments to nourish, purify and hydrate the skin to reverse the draining impacts of holiday stress and prepare for the new year. Full body treatments include invigorating Phytomer products, which cleanse and replenish the skin with sea salt and aquatic minerals. These marine-based treatments are complemented by luxurious heated pillows, warm mitt treatments, and post-extraction cool stone applications developed to heighten the effects of Phytomer's oceanic ingredients.
Body massage and salon in uptown Dallas
Whether you've had too many late nights out or need reviving after the rush of holiday activity, a Le Spa detoxifying massage is not to be missed. Treat yourself to some worthwhile "me time" with a restorative body treatment. You can pick from skillful stress-relieving massages and targeted muscle-easing techniques for solo, couple, or mother-to-be treats. A 50-minute massage is included with the Melrose's restorative spa package, offering a choice of classic hot stone, deep tissue, or relaxing ritual massages for the quintessential post-Christmas treat. Why not prep for your treatment with a dip in the Melrose's signature pool?
Set yourself up for positive change as you begin your next chapter. Le Spa boasts a full-service salon for nail and hair maintenance to repair holiday stresses and strains. Extend your skin exfoliation treatment from cuticle care to nail sculpturing into a post-Christmas cosmetic update. High-quality waxing and hair styling will get you evening-ready for a night in Dallas or at the Melrose's must-visit bar and lounge. Men are included, too; enjoy specialized facials to ease the effects of razor burn and Christmas stresses with soothing Phytomer cleanses and deep tissue massages.
Delectable wining and dining at Melrose's The Landmark
After pampering yourself at Le Spa, enjoy a balanced brunch at The Landmark, one of Dallas' most exquisite restaurants. This restaurant oozes history and tradition with original 1920s features and a chic Nouveau-Americana menu. The perfect accompaniment to a spa package, you can enjoy the customer-favorite Melrose Salad with moreish peppered goat's cheese and wholesome leaves. Here, you can enjoy treats throughout the day, whatever your spa schedule. Whether a lady's lunch, singles supper, or celebratory couple's dinner, The Landmark is uptown Dallas' go-to eatery, serving exquisite Filet Mignon and locally-sourced Charcuterie.
Nothing quite relaxes the senses like a trip to the Melrose's beloved The Library piano bar. This enigmatic, warming, and profoundly relaxing bar space has frequently topped the USA's top bar lists, including the Wall Street Journal's "top place to sip and sup." It's the perfect destination after unwinding in the spa, detoxing at the sauna, or relaxing poolside. You'll be treated to live entertainment and a menu of luxurious handcrafted cocktails to revitalize the senses. Sink into classic leather furniture as master bartenders pour liquid gold from the lapis lazuli-constructed bar space.
Book a stay at the iconic Melrose Hotel
Travel back in time to a local Dallas institution with over a century of history. The Melrose is a historic must-visit for Dallas locals and the perfect location for visitors to the Big D. It began life in 1924 as a hotel designed by the acclaimed architect C.D. Hill. Today, you can nestle into its lavish Chicago-style interiors for a well-deserved rest between spa and room. A landmark of the prestigious Oak Lawn district, the Melrose has maintained much of its original 1920s red brick charm, elegantly updated for the 21st century to deliver exceptional comfort exemplified with Le Spa. Its classic marble floors and original chandeliers are paired with chic, contemporary décor, while original features like the hotel's wrought iron mail drop add a classy Sullivanesque atmosphere to the hotel's grand interiors.
The Melrose's rooms and suites reflect this stately ethos, with 1920s glamour and modernist splashes of yellow and bronze throughout. The perfect antidote to your post-Christmas blues, each of the Melrose's 184 guest rooms will help you recharge after the holiday season. You can sink into the plush Italian Fili D'Oro duvets, relax in the elegant dark wood furniture, or prep in the modern, marbled bathrooms. Many rooms boast Dallas' very best views: an aesthetic luxury complemented by Warwick's impeccable service. Book your Classic Double room for a solo night away, or treat yourself to a Deluxe King stay for a comfortable couple's escape after the Christmas madness.
Book an exclusive spa package with your stay at the Melrose
Beat the post-Christmas blues in Dallas with a rejuvenating stay at Melrose by Warwick. Book an exclusive spa stay complete with a 50-minute massage for two, complimentary champagne, and 15% off any further spa treatments. Whether booking a girl's night away, a couple's retreat, or a solitary stay, your Le Spa package comes with access to the Melrose's premium spa lounge and a well-appointed guest room. Enjoy a delightful breakfast at The Landmark and sink into The Library for a drink after an evening's exfoliation.
Experience Le Spa by Warwick Melrose, the stunning full-service luxury spa and salon, by booking an exclusive spa package this winter in Dallas.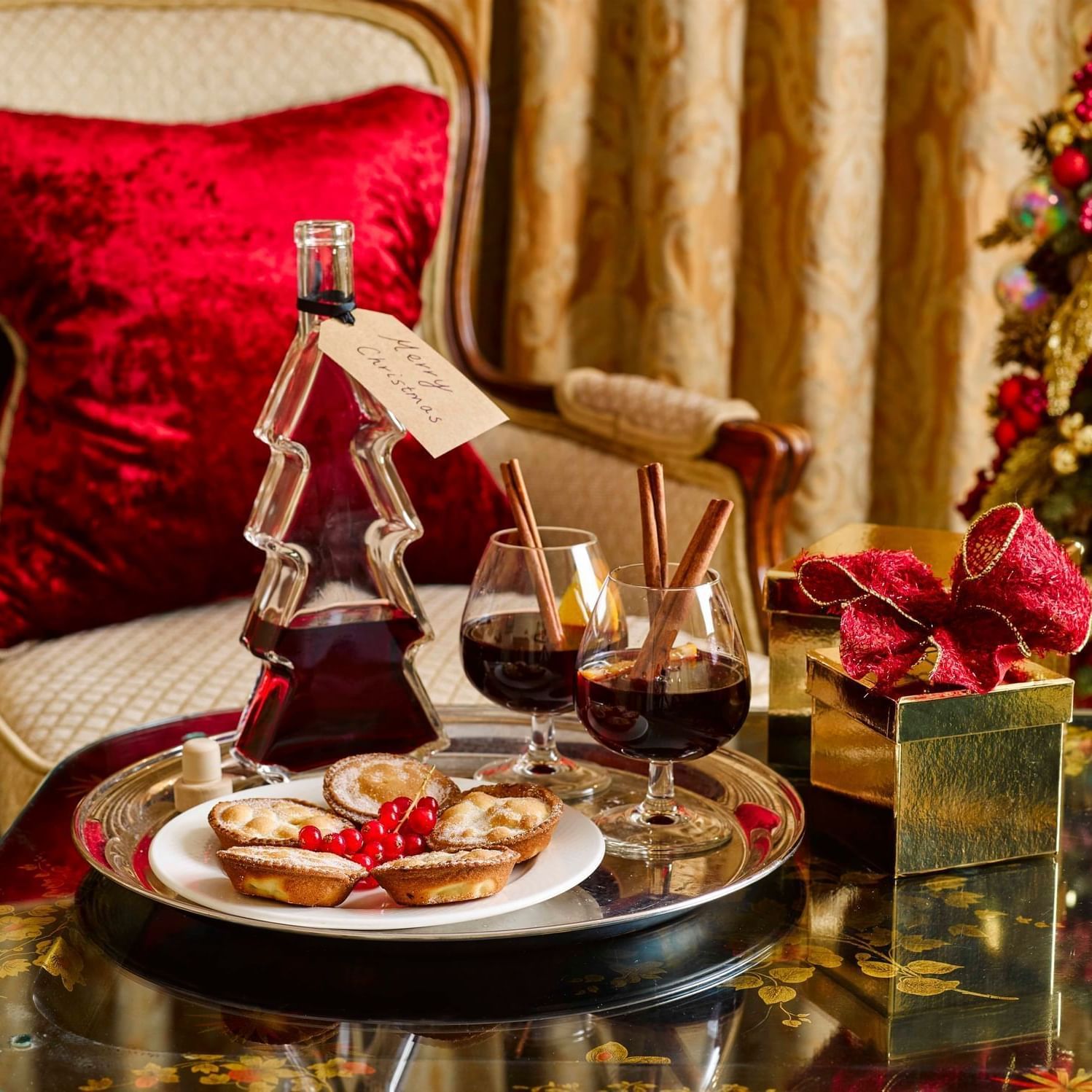 Celebrate the Christmas season in London with The Capital Hotel, Apartments & Townhouse festive offers
target="_blank"
Share your moments
See how our guests define their perfect day at our hotels and share your own!