Festive Paris – Experience More Sparkle in The City of Lights
Celebrate a joyeux Noël and a bonne année in fairy-tale Paris. In a city that's renowned for its magical charm all year round it's an impressive feat to create even more spectacle during the festive season. From the twinkling tree-lined Champs-Elysées to the Parisian elegance of the Jardin de Tuileries Christmas market, and from carousel-views of the skyline to a NYE cruise on the Seine, Paris promises plenty of sparkle during December and January.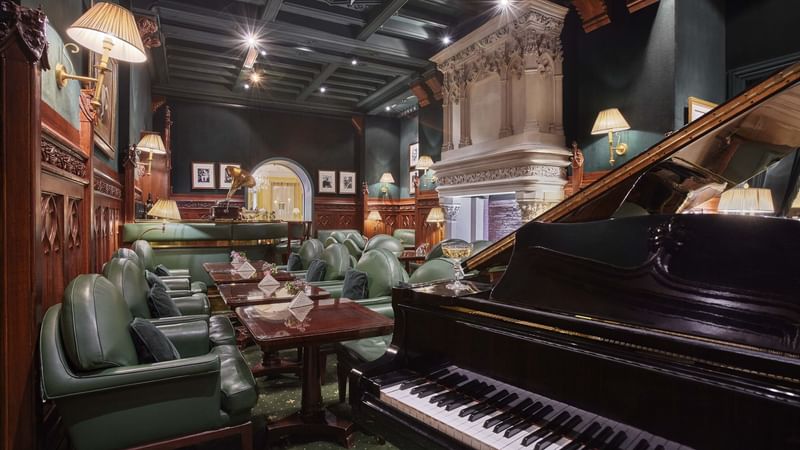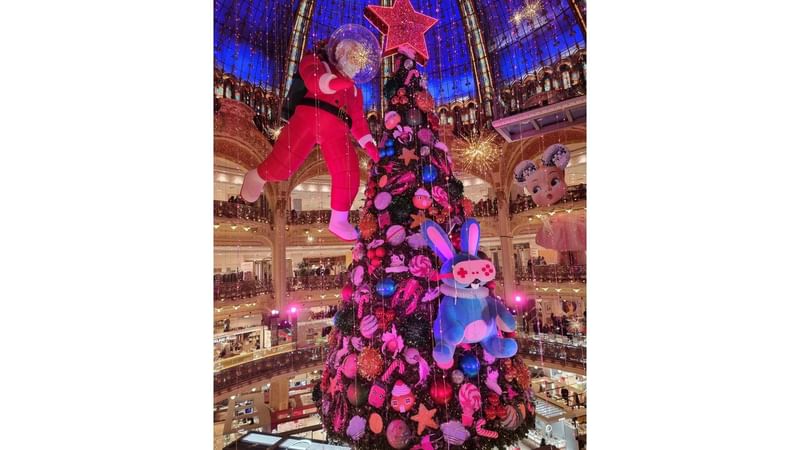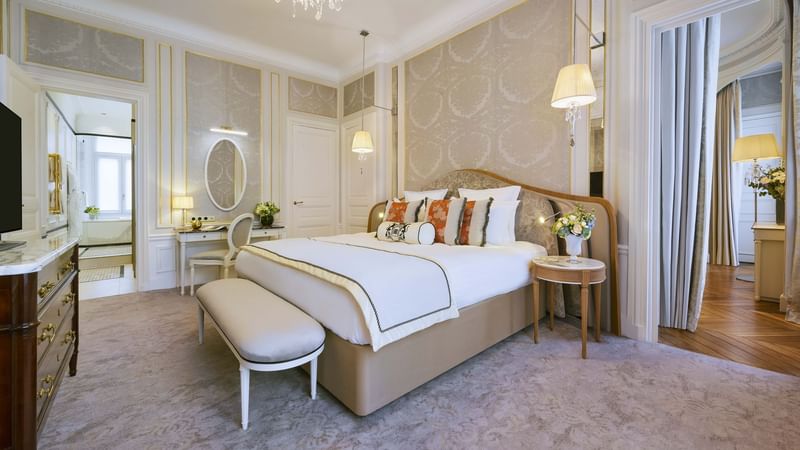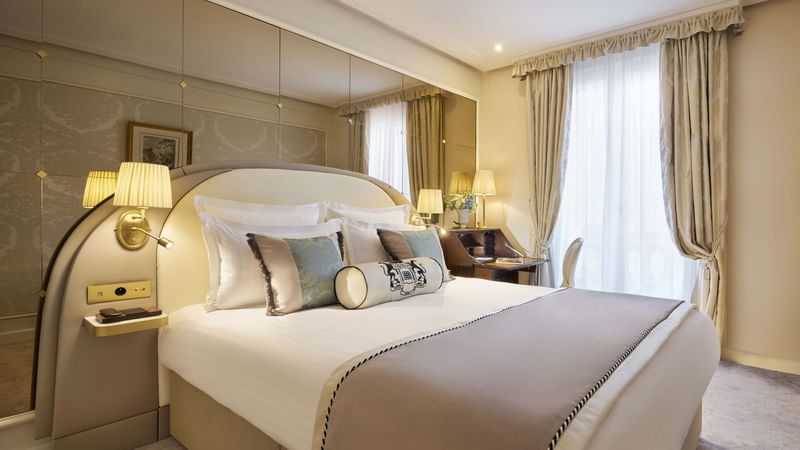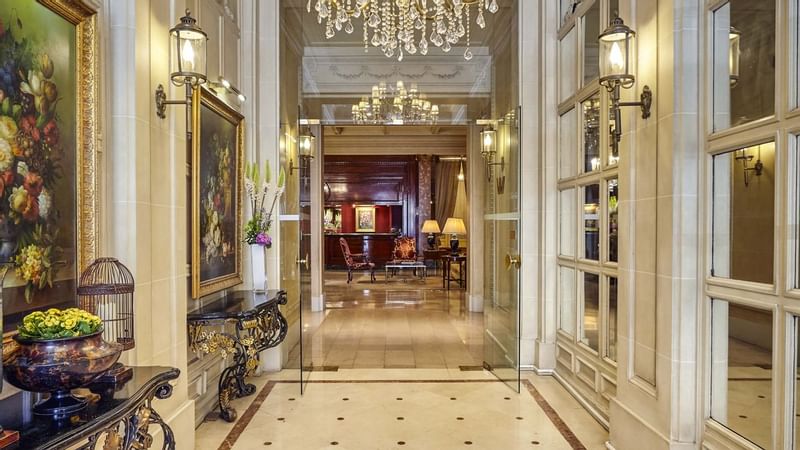 We've selected some of our favourite quintessentially Christmas markets, lights, and seasonal attractions, a handful of New Year's Eve must-dos, as well as the best way to arrive and the best place to stay for the most joyeux festive break in Paris.

Arrive in Style

Celebrate the season of giving and goodwill with one of the most eco-friendly ways to travel in Europe. Whether you have booked your international train departing from London, Amsterdam or Brussels with SNCB International, the holiday magic begins as soon as you settle into your seat. Sit back and start to dream of the festive excitement to come as you're whisked towards Paris on a seamless train journey.

Stay in Luxury

Once you've arrived in the heart of the city, at historic Paris Nord, make your way to a stylish pied-à-terre at Warwick Paris or The Hôtel Westminster . The newly renovated Superior and Executive Rooms as well as the elegant Prestige Suite at the luxury Haussmann-style Hôtel Westminster are an inviting city base between the Opéra Garnier and Place Vendôme. Travelling to Paris and staying with Warwick Hotels is the ideal holiday plan for families travelling together. Warwick Paris offers expansive Family Rooms and The Hôtel Westminster has a choice selection of two room suites perfect for guests of all ages.

Delight at the Illuminations

Get into the festive spirit with a late afternoon or evening stroll in the crisp air to marvel at the magical shimmering of Paris' Christmas lights. Every square and corner seems to be beautifully decorated and lit at this time of year and Place Vendôme as well as the more than 200 trees that line the Avenue des Champs-Elysées from Place de la Concorde to the Arc de Triomphe are draped in a warm glow from the winter illuminations. At the flagship Galeries Lafayette on Boulevard Haussmann visitors can splash out on gifts and see the annual stories-high Christmas tree taking pride of place below the department store's crown jewel, the newly restored stained glass cupola and this year- a saucy spaceman Santa. You won't have to carry your seasonal spoils very far- The Hôtel Westminster is just a short walk away past Palais Garnier and down Rue de la Paix.

Splurge on Seasonal Shopping

Take the pressure off your Yuletide shopping with a stroll around some of the fantastic Christmas Markets in Paris, vin chaud in hand. That perfect present to place under the tree and stocking stuffers that will delight your family and friends are just waiting to be discovered in Paris. The most impressive Christmas market can be found a short walk from The Hôtel Westminster in the Jardin de Tuileries until January 2nd. La Magie de Noël is almost half a mile of traditional wooden chalets serving delicious regional food and drink, artisans selling handcrafted gifts and a holiday themed carnival- sure to be a hit with younger visitors. Make memories on the giant Ferris Wheel- be sure that you time your trip to delight at the hourly Eiffel Tower light show. Smaller in size but no less merry is the Marché de Noel Notre Dame, set against the dramatic backdrop of the towers of Notre Dame. Live music and gift options ranging from quality French clothing to gourmet food await at this elegant Christmas market. Outstandingly storybook is the petite Montmartre Christmas Market near Sacre Coeur, with an majestic Christmas tree, carousel and delights on offer like local Paris honey, hand crafted knits, and culinary specialities from throughout France.

Celebrate with Joy

There are a myriad of jolly opportunities to join in the holiday celebrations and ring in the New Year in Paris from the city's official street party on the Champs-Élysées to a New Year's Eve Seine river cruise. We'd recommend welcoming 2022 in timeless style at Duke's Bar with Champagne or craft cocktails in a cosy English member's club style setting within The Hôtel Westminster . Find out more about booking luxury Paris accommodation near Opéra Garnier and Place Vendôme during the festive season here.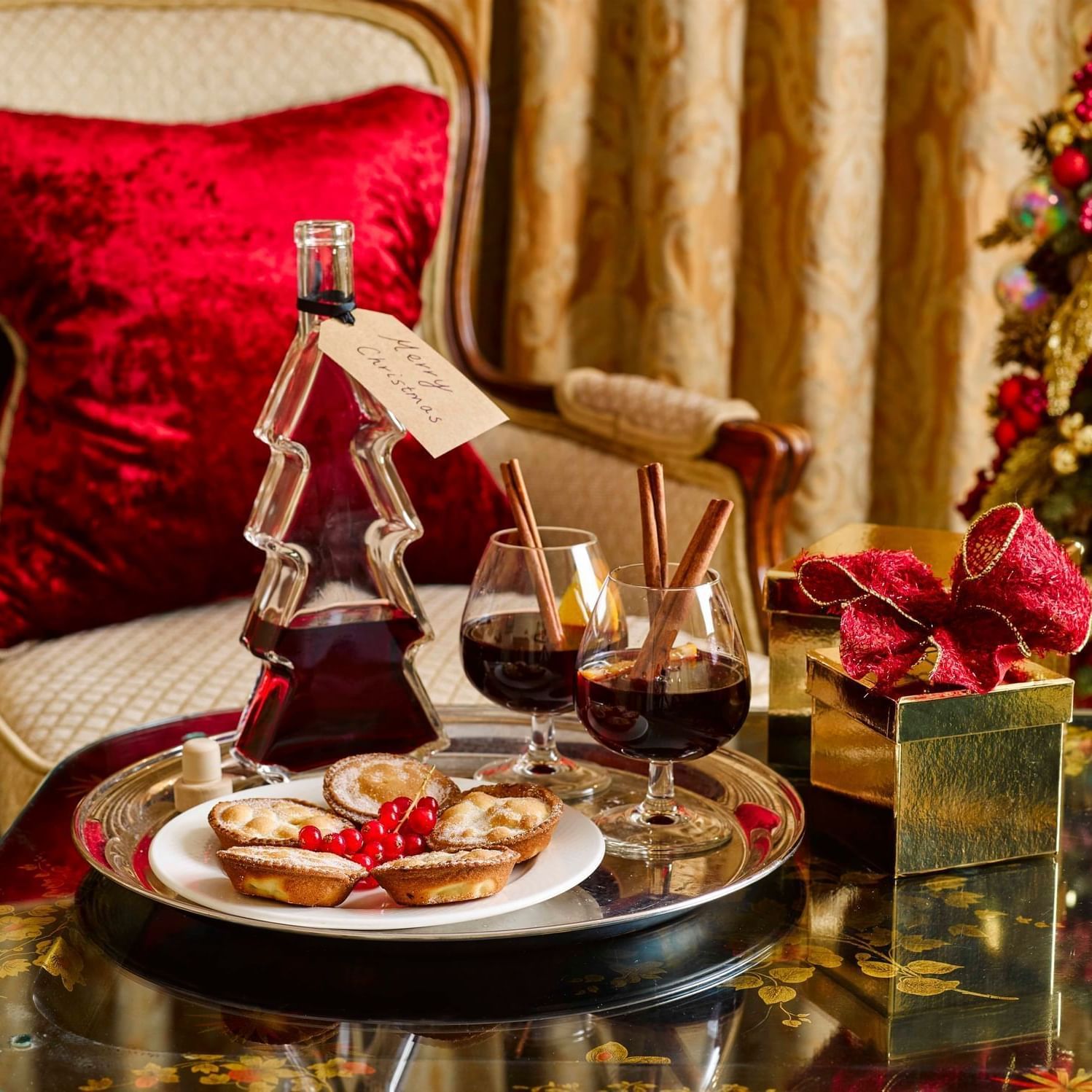 Celebrate the Christmas season in London with The Capital Hotel, Apartments & Townhouse festive offers
target="_blank"
Share your moments
See how our guests define their perfect day at our hotels and share your own!