Secret Rooftop With Grand Place Views And Elegant Summer Terrace In Brussels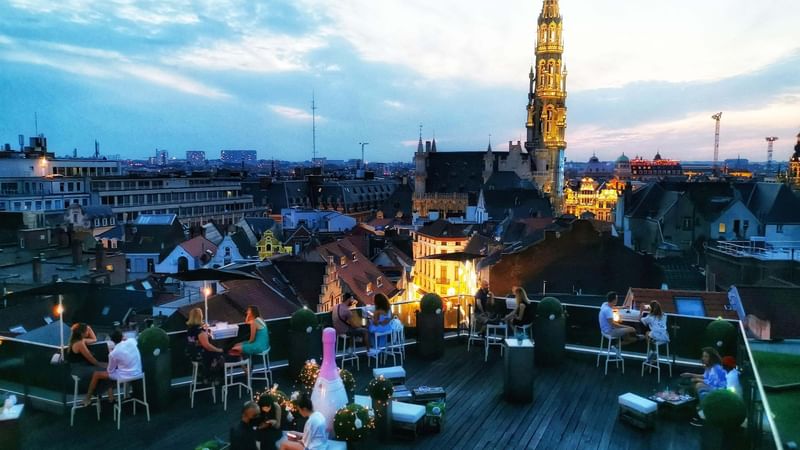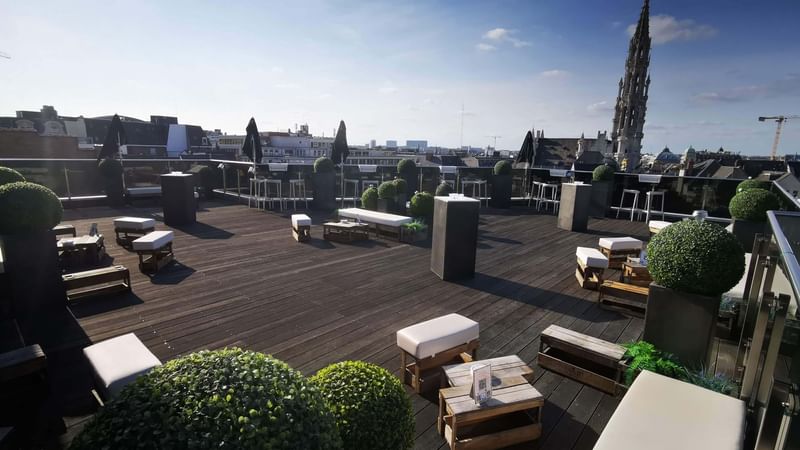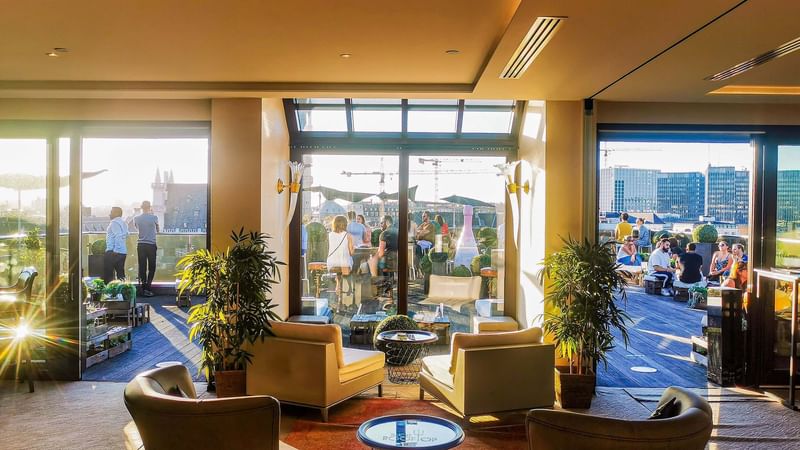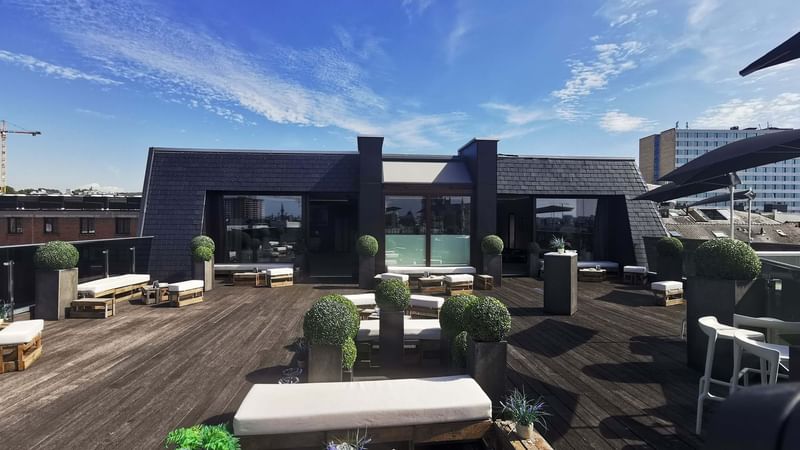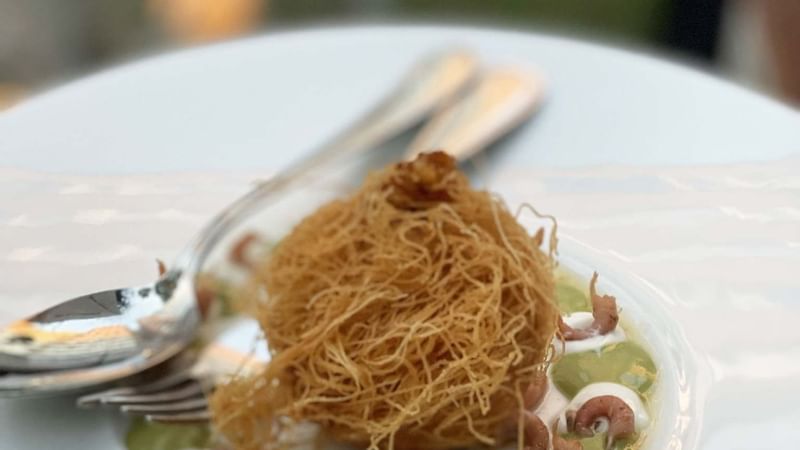 In Brussels there are two opportunities to enjoy a Warwick terrace experience. First up, the flagstone terrace at Hotel Barsey by Warwick, on prestigious Avenue Louise.
Elements like an elegant fountain, the ivy lined walls and ornamental topiary combine to create a sunny oasis in the city where delicious dishes from The Avenue's a la carte menu can be enjoyed, including items hot off the barbeque. Starters include a variety of mouthwatering summer offerings like crisp salads, carpaccio and ceviche. Executive Chef Nicholas Tsiknakos continues the menu with main course choices including sucking lamb fillet, Wagyu beef New York style hamburger and baby lobster.
The Secret Rooftop by Warwick is an expansive terrace on the rooftop of Warwick Brussels, with unique city centre and Grand Place views, truly a special setting to take in the sunset. Celebrating the best of Belgium, the elegant Secret Rooftop highlights Belgian beers, wines and cocktails. For a lighter beverage, explore the homemade tea blends, infusions and syrups crafted by our master mixologist, Alexis Sang.
A secret rooftop wouldn't be complete without a b- you'll have to visit the terrace yourself to find out what culinary delights are on offer- but one thing is for sure, it will be delicious!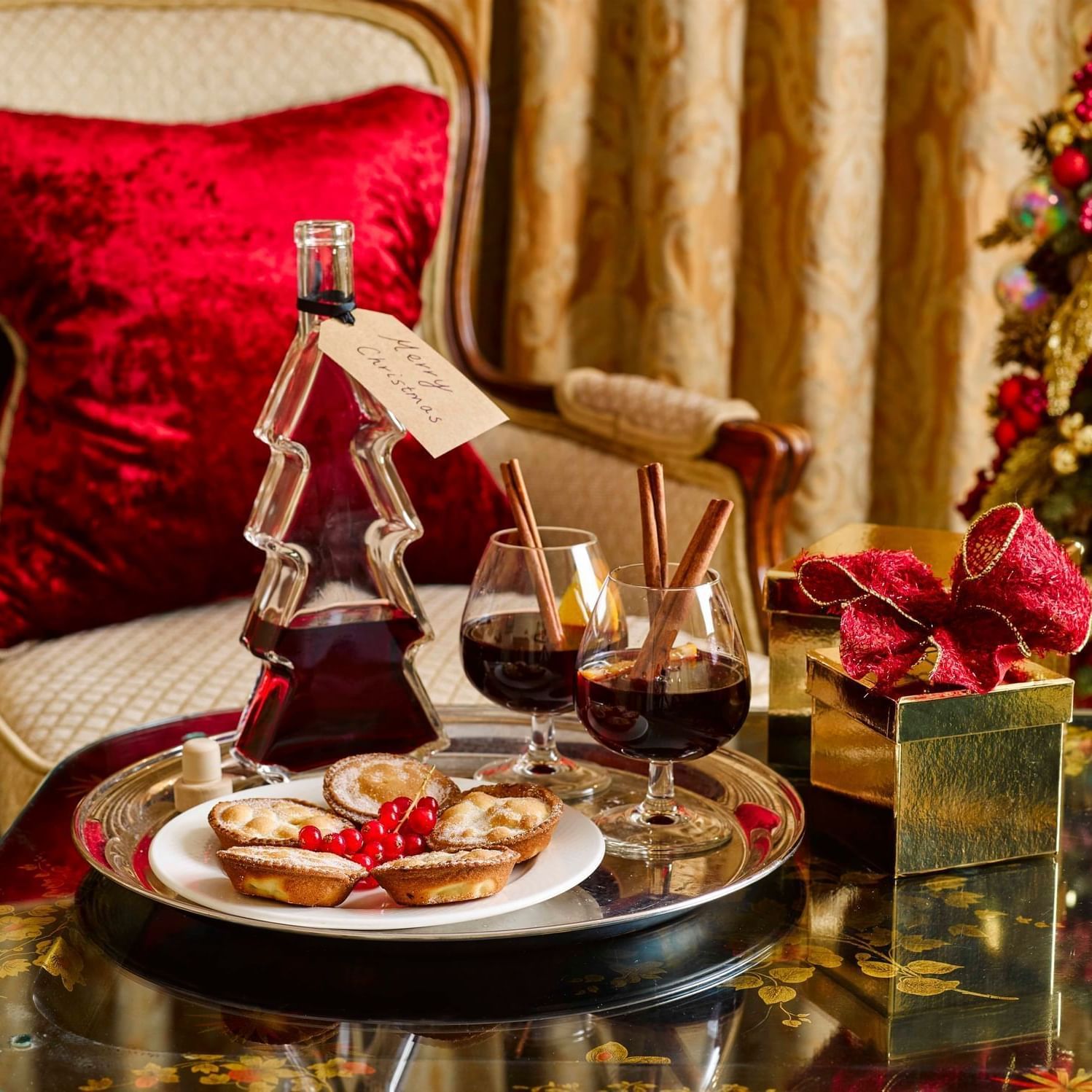 Celebrate the Christmas season in London with The Capital Hotel, Apartments & Townhouse festive offers
target="_blank"
Share your moments
See how our guests define their perfect day at our hotels and share your own!