Celebrating Past and Present: A Unique Fine Dining Experience at Hôtel Westminster
Perfectly placed between the Opéra Garnier and Place Vendôme, Hôtel Westminster has been welcoming guests for almost 200 years. This classic Paris hotel is in the renowned Haussmann style and is situated within easy reach of many of the city's major museums and landmarks.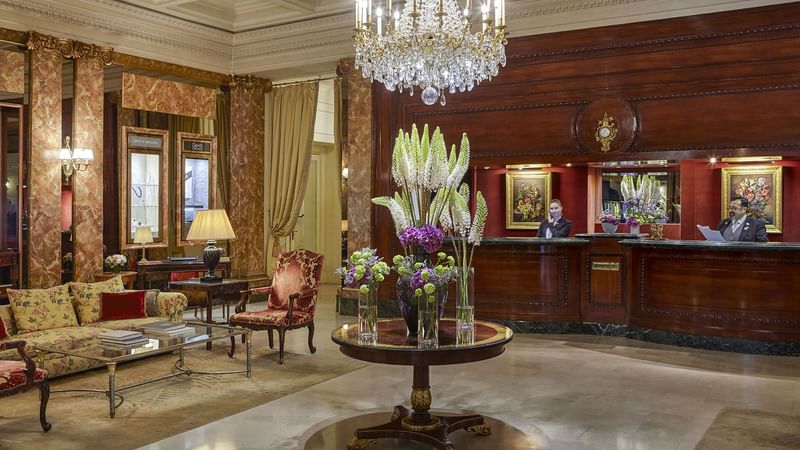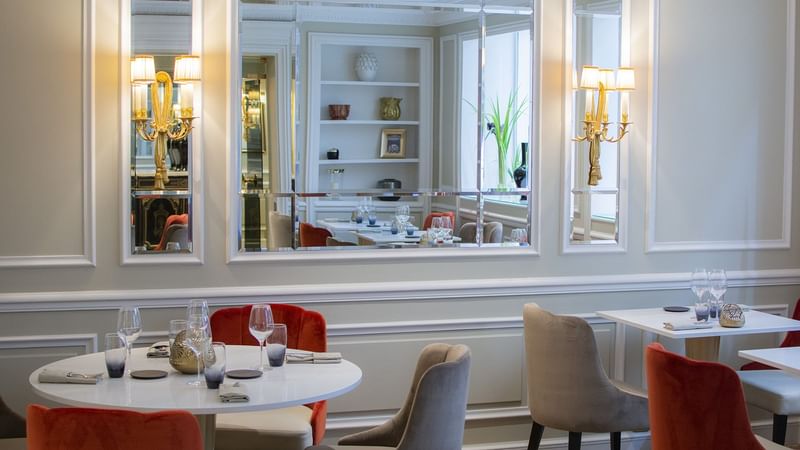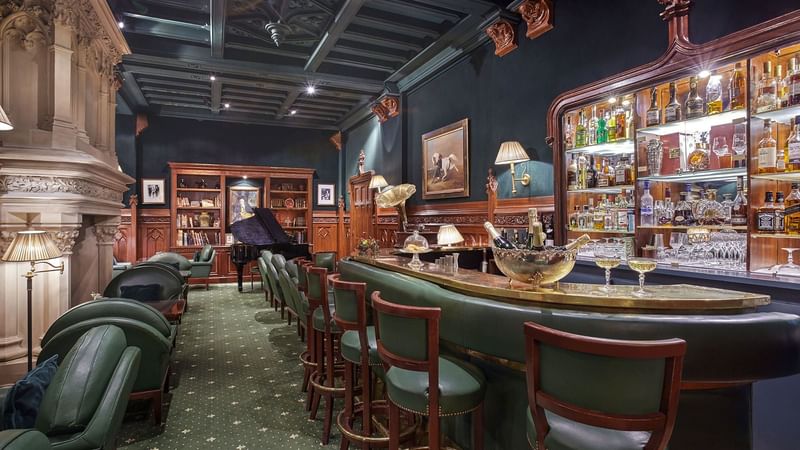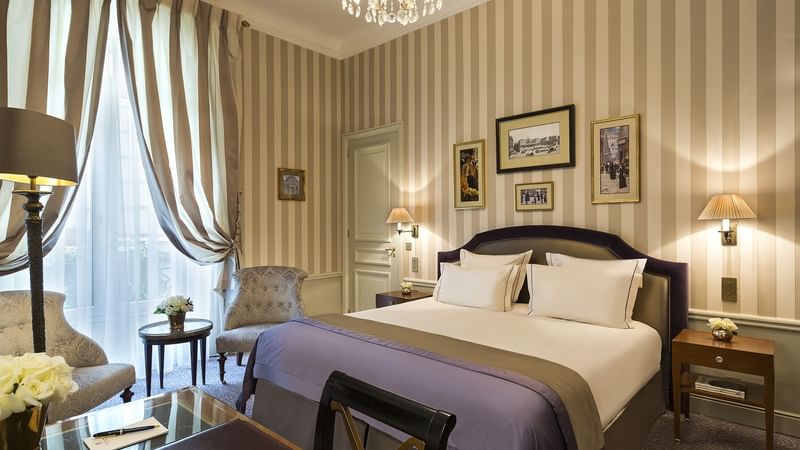 With a tradition of excellence, guests can expect to find personalised service, luxury rooms and suites and all the essentials of modern travel here. A highlight of a Hôtel Westminster stay has to be the delicious contrast of past and present, well demonstrated by the rich heritage of Duke's Bar and innovative menu of le Céladon restaurant within the hotel.
After a day spent shopping at Galeries Lafayette, admiring art and antiquities at the Louvre or just exploring Paris, guests can step through the timeless elegance of the Hôtel Westminster lobby into the wood panelled Duke's Bar. Evocative of a traditional British gentlemen's club, Duke's Bar invites patrons to settle into green leather Chesterfield armchairs with an apéritif, chilled glass of Champagne or creative cocktail crafted by our legendary mixologist. Discover Duke's Bar menu highlights and upcoming live music here.
Once your appetite has been whetted at Duke's Bar, continue this delicious journey in the alluring atmosphere of le Céladon restaurant, offering a seasonal menu that champions the bistronomique movement. Endeavouring to redefine fine dining, bistronomy creatively breaks away from the formality of haute cuisine with a focus on innovation and fresh, quality ingredients. To explore the flavours of now, talented Head Chef Ludovic Bonneville carefully compiles the discovery set menu with exquisite and original dishes that spotlight the freshest seasonal produce and offer a choice of starter, main course and dessert. Expect to find everything from succulent prawn risotto to organic duck, roasted veal sweetbreads, tender vegetables and a classic yet innovative tarte Tatin on the le Céladon menu.
Whether for a business lunch, celebration with family and friends or romantic dinner, le Céladon has a menu to suit your occasion. At a lunch hour meeting with colleagues, for entertaining clients or simply as a stylish break from the office, the le Céladon business menu is tailored to suit both taste buds and time constraints in a warm, inviting atmosphere. Modern stylistic elements and carefully selected furnishings in energizing reds and elegant grey and cream tones combine to create a tastefully contemporary yet cosy culinary experience in the historic setting of the Hôtel Westminster.
Experience a stay in Paris that is firmly anchored in the elegance and heritage of Hôtel Westminster's past but also celebrates modern French culinary trends. Delve into the le Céladon menu, find special occasion menus, read our chef's recommendations and reserve your table here.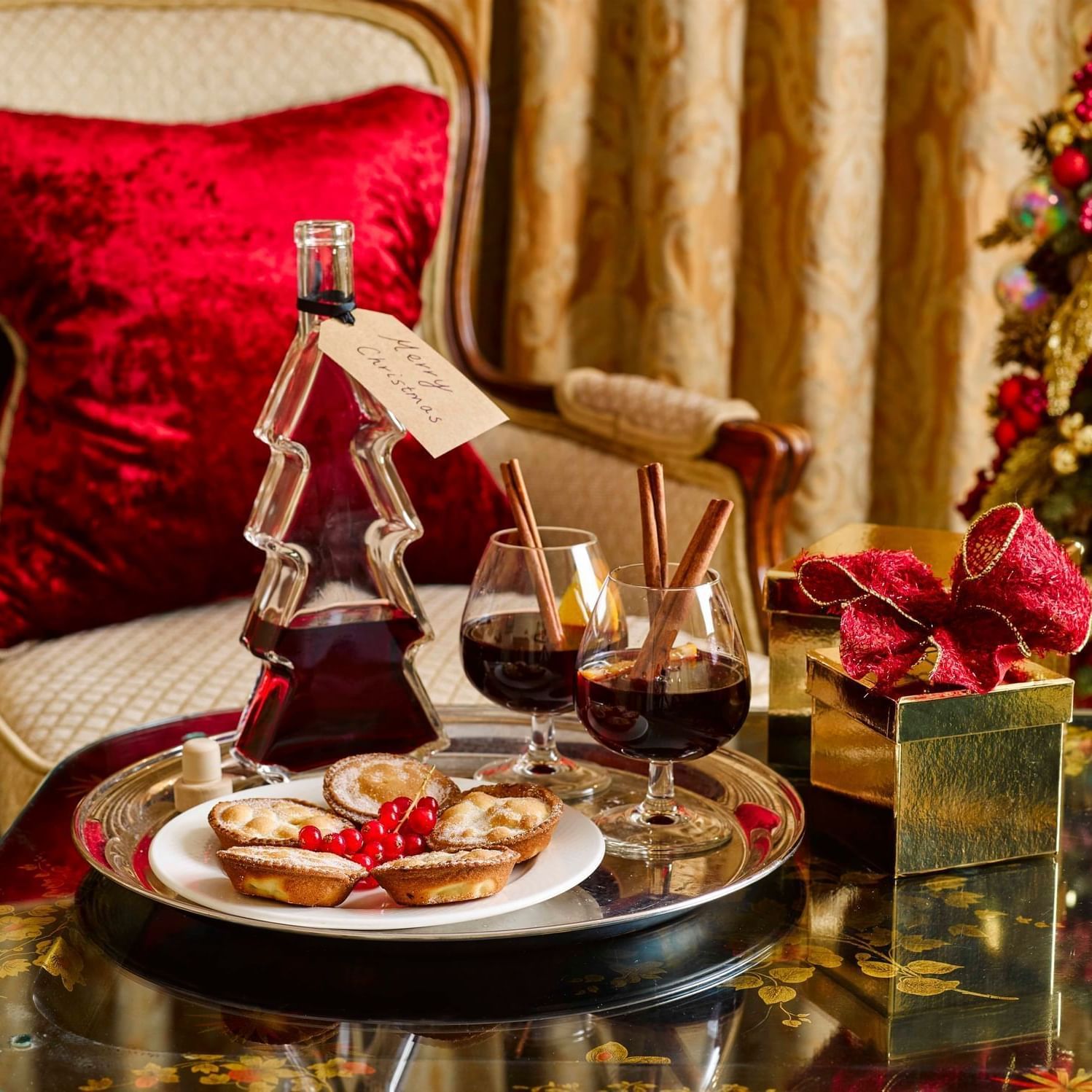 Celebrate the Christmas season in London with The Capital Hotel, Apartments & Townhouse festive offers
target="_blank"
Share your moments
See how our guests define their perfect day at our hotels and share your own!