5 Things to Do in NYC on Thanksgiving Day
Renowned for the soaring floats and balloons of The Macy's Thanksgiving Day Parade, New York is truly a magical setting for the holidays. The entire city is abuzz with excitement, offering fun activities for everyone the weeks surrounding the big day. With November 23rd fast approaching and the exquisite colors of the fall foliage decorating the Empire state, it's time to join the spirit with these 5 essential places to visit in New York during Thanksgiving.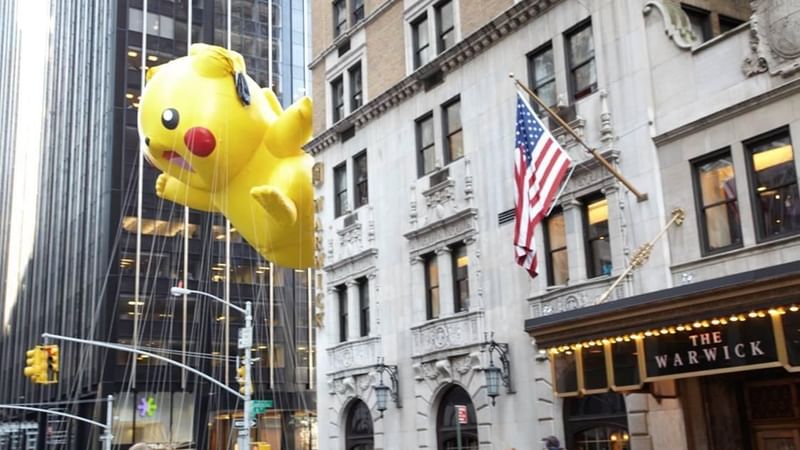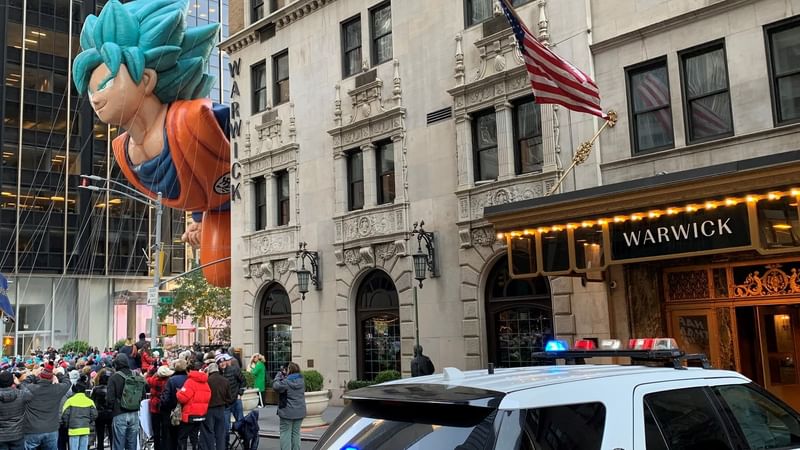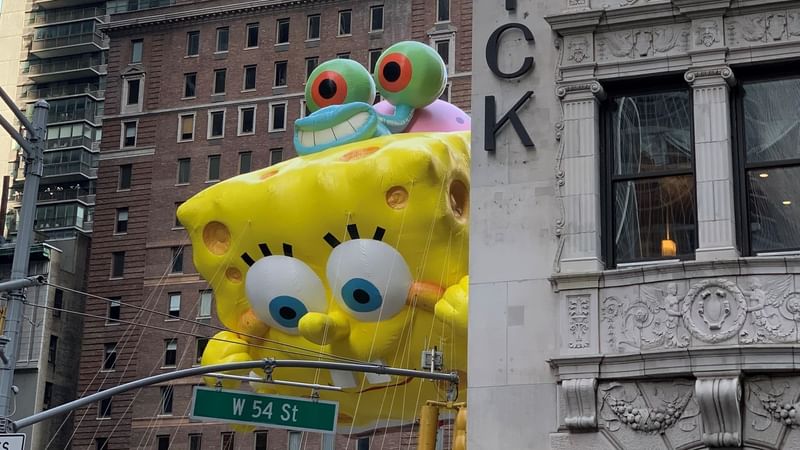 1. Visit Bryant Park Iconic Winter Village
Set to open its booths at the end of October, Bryant Park's Winter village brings over 180 small shops and kiosks where eating, shopping and even ice skating on the 17,000-square-foot free-to-use rink are all special winter treats. This year you can enjoy a drink at the Lodge a cozy area in the park while gazing at the festive lights.
2. Enjoy a Thanksgiving Feast
Treat yourself to a meal at one of NYC's restaurants serving up traditional Thanksgiving dinners or explore the city's exquisitely creative holiday menus at any meal time. You can even skip the turkey for one of the many exciting multicultural eateries for which the city is famous. Murals on 54 is a must-visit spot for those looking to broaden their Thanksgiving palate with delicious Vietnamese fusion cuisine. Seems like a good plan.
3. Taste a Magnolia Banana Pudding
While commonly attributed to the American South, banana pudding is a staple at NYC's fabulous Magnolia Bakery. This spectacular bakery has become a celebrity favorite since it opened in 1996. Use one of Magnolia Bakery's many locations as a destination to explore a new neighborhood. Pick up seasonal Thanksgiving specialties like spiced pumpkin and apple pie- flavors, or stick to the classic vanilla-infused banana pudding for which Magnolia is so acclaimed.
4. Ice skate at the Rockefeller Center
Pick up some skates before or after tucking into Van Leeuwen for an inventive scoop of ice cream. Rockefeller Center's iconic ice rink is encircled by the gorgeous Beaux-Arts skyline of Midtown Manhattan. Skating here is like stepping onto a film set, so make your silver screen dreams come true here at Thanksgiving. Don't forget to take that glamorous photo with the famous Rockefeller Christmas Tree as your backdrop.
5. Visit 5th Avenue's spellbinding window displays
Whether you are window shopping or checking off a gift list, 5th Avenue's imaginative Christmas displays are no longer limited to windows. Start your journey at the Tiffany Snow Flake perched at the intersection of 57th Street and Fifth Avenue after admiring the windows at Bergdorf Goodman. Stroll south past and marvel at Saint Patrick's Cathedral's beautiful Christmas display, you might even catch the choir at practice, cross the street for the light show on the outside of Saks Fifth Avenue. Don't forget to visit Macy's animatronic windows and Bloomingdale's take on a modern holiday. Every year, New York's department stores attempt to outdo one another with an abundance of holiday decoration and spirit.
Book a Thanksgiving stay at Warwick New York
With so many special and romantic things to do in NYC over Thanksgiving, this is the perfect time to book a stay at Warwick New York. With a storied history attracting legends like The Beatles and Elvis Presley, Warwick's location is unrivaled. Situated right in the heart of Midtown for that quintessential NYC experience, as you stroll to Central Park, MoMA, and Fifth Avenue. The hotel's perfect blend of its historic character and glamorous modern touches, from the elegant charm of Randolph's Bar, clad with mahogany so steeped in history that you can almost hear the deals being made over the century or in contrast enjoy the soothing luxury of the silks and golden hues of each guest room. Book an idyllic urban getaway this Thanksgiving with Warwick New York.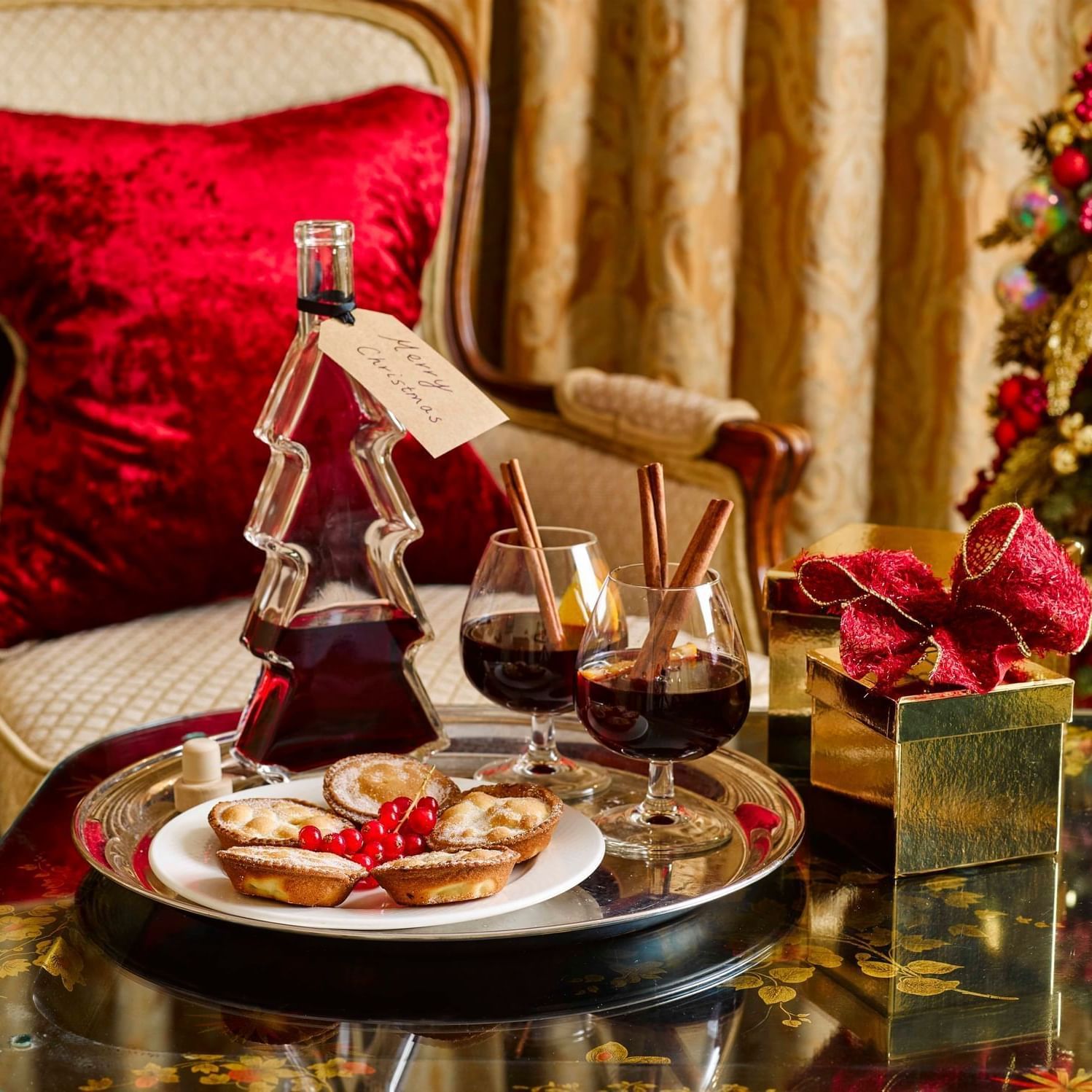 Celebrate the Christmas season in London with The Capital Hotel, Apartments & Townhouse festive offers
target="_blank"
Share your moments
See how our guests define their perfect day at our hotels and share your own!