Warwick Meeting Rooms
Our 143 sqm Orchid Room accommodates 25-80 for a meeting, 80-100 ladies for a wedding and up to 150 men. A variety of setups are available. For smaller events, our 32 sqm Narcissus Room can host up to 15, and our 18 sqm Jouri Room welcomes up to 10 guests for more intimate occasions.
Meeting Room Amenities
LCD Projector and Screen
White Board
Microphone, Speakers and Sound System
Flip Chart with Markers and Pens
Writing Pads and Pens
Soundproofed Meeting Rooms
Meeting Packages
At Makeen Homes by Warwick, we are pleased to offer special prices for groups. All of our meeting packages include lunch or dinner with one coffee break. Customized packages may also be available, according to current hotel sales and marketing policies.
Full Day Meeting Package
Running from 9:00 am to 5:00 pm, our Full Day Meeting Package includes:
Morning coffee break with 3 types snacks and 2 types of juices
Afternoon coffee break with 3 types of snacks and 2 types of juices
Lunch
Complimentary use of meeting room
Flipchart with assorted markers
Whiteboard with assorted markers
Notepad
Use of LCD projector with screen
Complimentary car parking guaranteed for all attendees
Half Day Meeting Package
Running from 9:00 am to 1:00 pm or from 2:00 pm to 6:00 pm, our Half Day Meeting Package includes:
Coffee Break with 3 types of snacks and 2 types of juices
Lunch
Complimentary use of meeting room
Flipchart with assorted markers
Whiteboard with assorted markers
Notepad
Use of LCD projector with screen
Complimentary car parking guaranteed for all attendees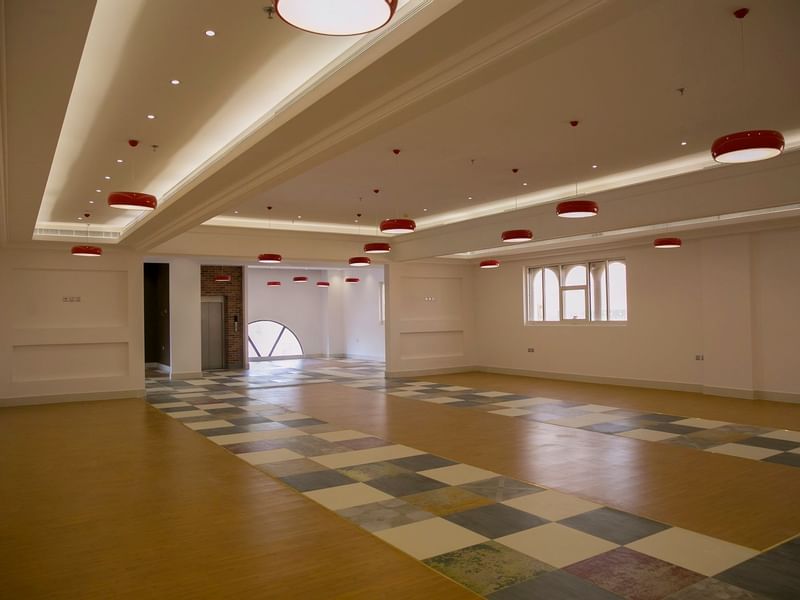 Sq M / Ft

143.00 / 1539.00

Dimensions

Ceiling

80

120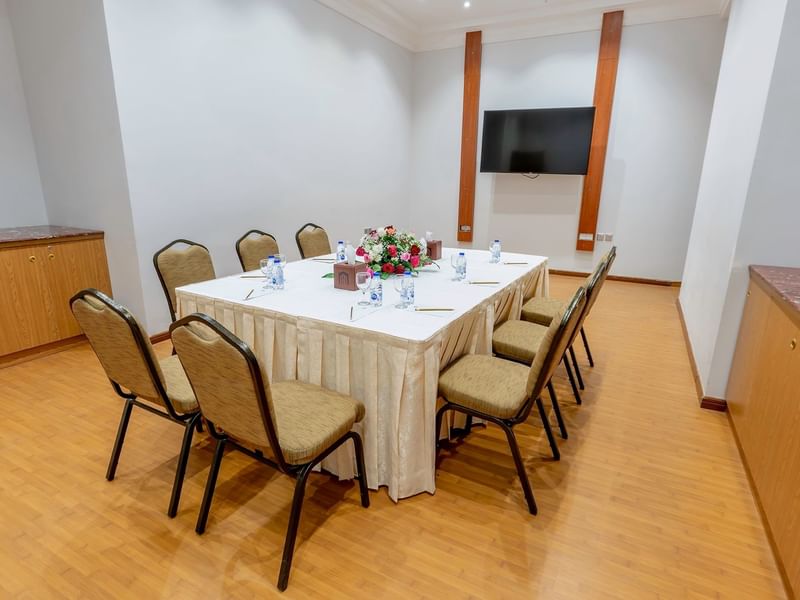 Sq M / Ft

32.00 / 344.00

Dimensions

Ceiling

12

15

15

20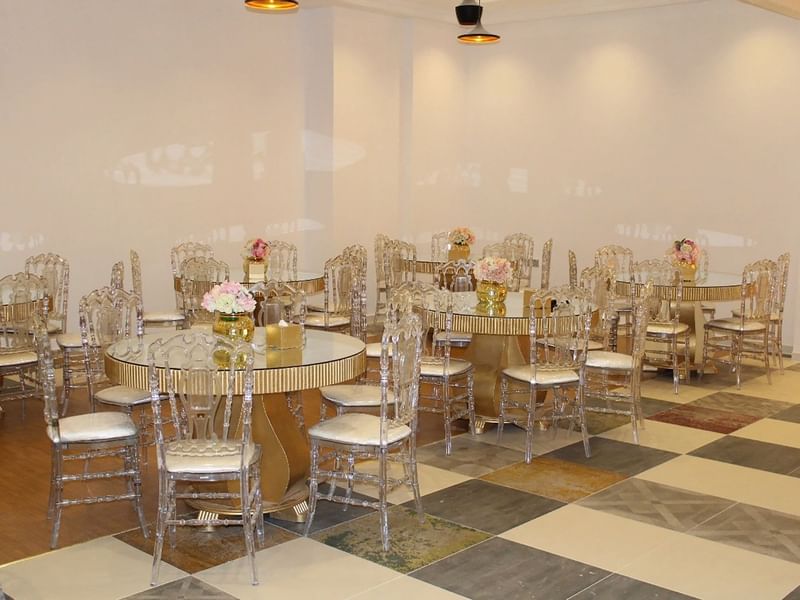 Sq M / Ft

18.00 / 194.00

Dimensions

Ceiling

8

10

8