Weddings
Discover our unique wedding venues in Riyadh
Let our dedicated team of professionals take care of every aspect of your wedding ceremony and reception. From your vows to an intimate or spectacular celebration, we can take care of your wedding's theme, planning, catering and execution to ensure a perfect memory every step of the way. Our welcoming wedding venues in Riyadh can accommodate from 80 to 150 guests.
Weddings Photo Album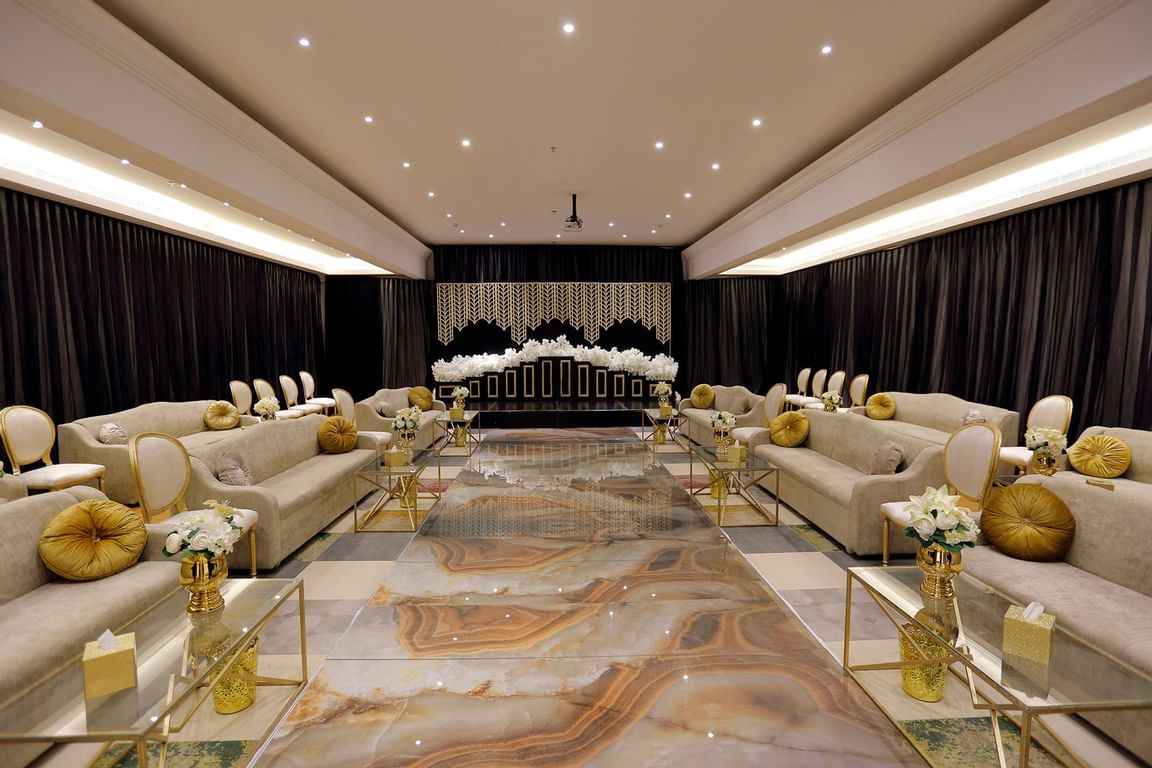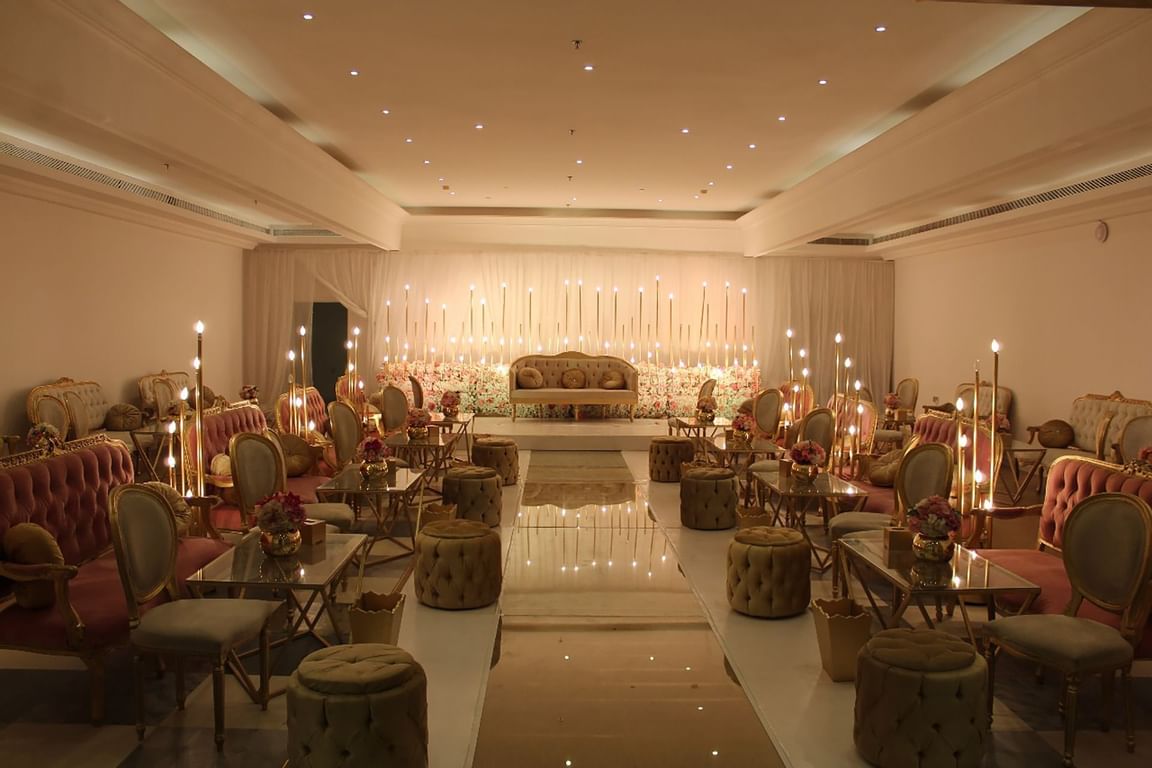 Check out the capacity of each room
The hotel has a number of versatile event spaces that can be used induvidually or in combination for larger spaces. All rooms have adjustable lighting individual heating and cooling and built.