Suites
Select from 60 spacious hotel suites ideally situated in Riyadh for business and leisure stays. Couples, families or groups will enjoy plenty of room to spread out and relax. Surround yourself with soothing, light colours and Italian-style marble floors. Modern kitchenettes with Elegant cupboards contrasting with modern sinks and stone counters offer a practical, upscale solution for those who wish to cook. Dining areas feature a wooden, stylish table with touches of gold and matching chairs.
The living areas offer a coordinated coffee table and Chesterfield style sofa in light purple with coordinating coloured pillows. The bedroom has a wooden headboard with integrated lights reflecting the couch design with a touch of purple. Side mirrors with lamps complete the room. Some of our hotel suites provide charming street views of Riyadh.
Stay in our comfortable luxury accommodation in Riyadh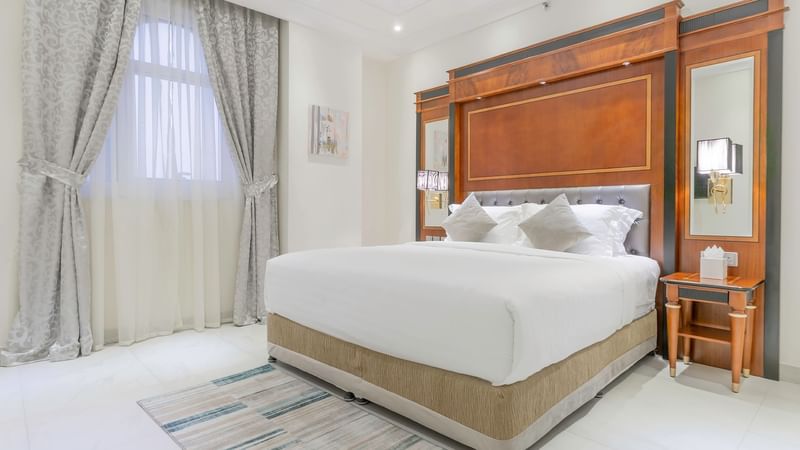 King / Queen / Twin beds
110 sq metres
Balcony with sliding doors
Enjoy unparalleled hospitality and comfort in a welcoming and refined space featuring plush décor and an extremely spacious living area.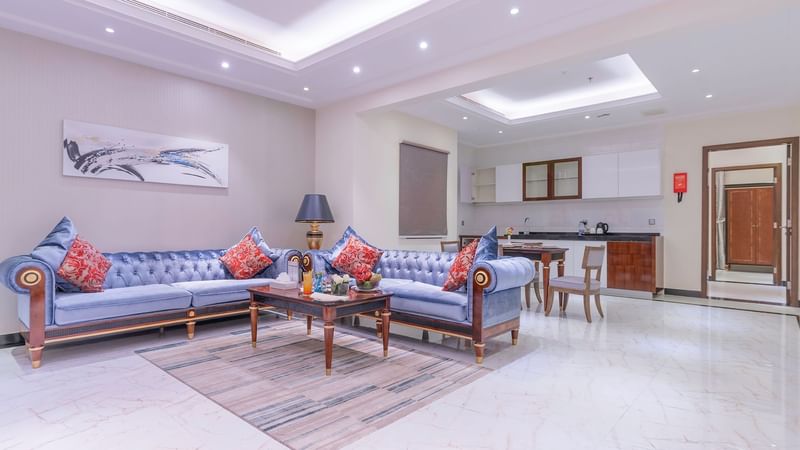 King / Queen / Twin beds
155 sq metres
Balcony with sliding doors
Step into the upscale comfort of this suite, where you will enjoy unmatched service in an enviable location only moments from downtown Riyadh.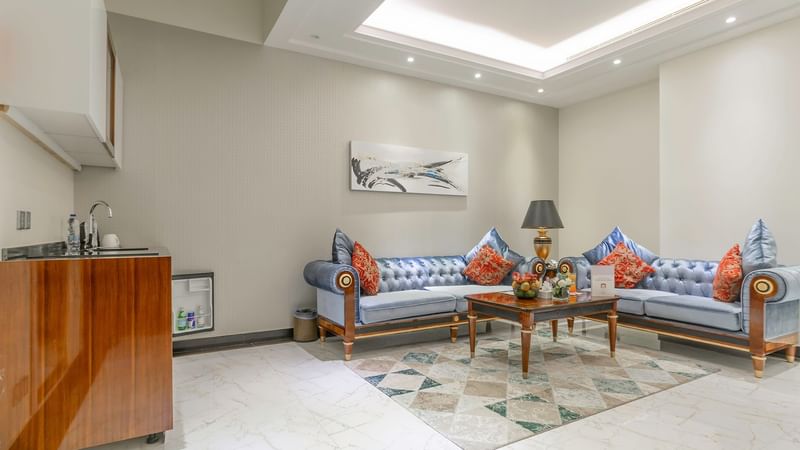 King / Queen / Twin beds
65 sq metres
Balcony with sliding doors
Embrace the rich comfort of this large, elegantly designed suite offering unparalleled comfort and sophistication.