Warwick Ibah Luxury Villas & Spa - Bali
Picturesque luxury villas in Ubud, the cultural heart of Bali
Nestled among several acres of beautifully landscaped tropical gardens yet near to the cultural sights and sounds of the thriving town of Ubud, the Warwick Ibah Luxury Villas & Spa welcomes you to Indonesia.
A stay at the Warwick Ibah will create memories that will last a lifetime. We like to think we're more than just a hotel, we're a true Balinese experience. Set in an exceptional location in Ubud, Bali, discover a world like no other… from exotic temples to colourful dancing to relaxing walks in stunning rice paddies.
The Ibah tells a story. A story we invite you to be part of. During your stay in our 5-star hotel, you'll experience the ultimate in luxury accommodation, sweeping views of the Ubud valley, and a taste of Balinese culture. Choose from one of the 18 individually-styled suites and villas, with or without private pool. Elegantly carved furnishings, wooden and thatched roofs all reflect the typical Balinese style. Sample the culinary delights of Indonesian cooking in the Garden Restaurant, allow the waters of your private pool to caress you, rejuvenate at the spa, wander through the tropical gardens and then… explore!
For a true taste of Bali, with its colours, textures and romance, the town of Ubud will awaken your senses. Stroll the streets and enjoy traditional Balinese music and dancing, sample a plethora of local crafts, and take in the intoxicating aromas of tempting Indonesian spices.
We at the Warwick Ibah look forward to sharing our corner of Bali with you.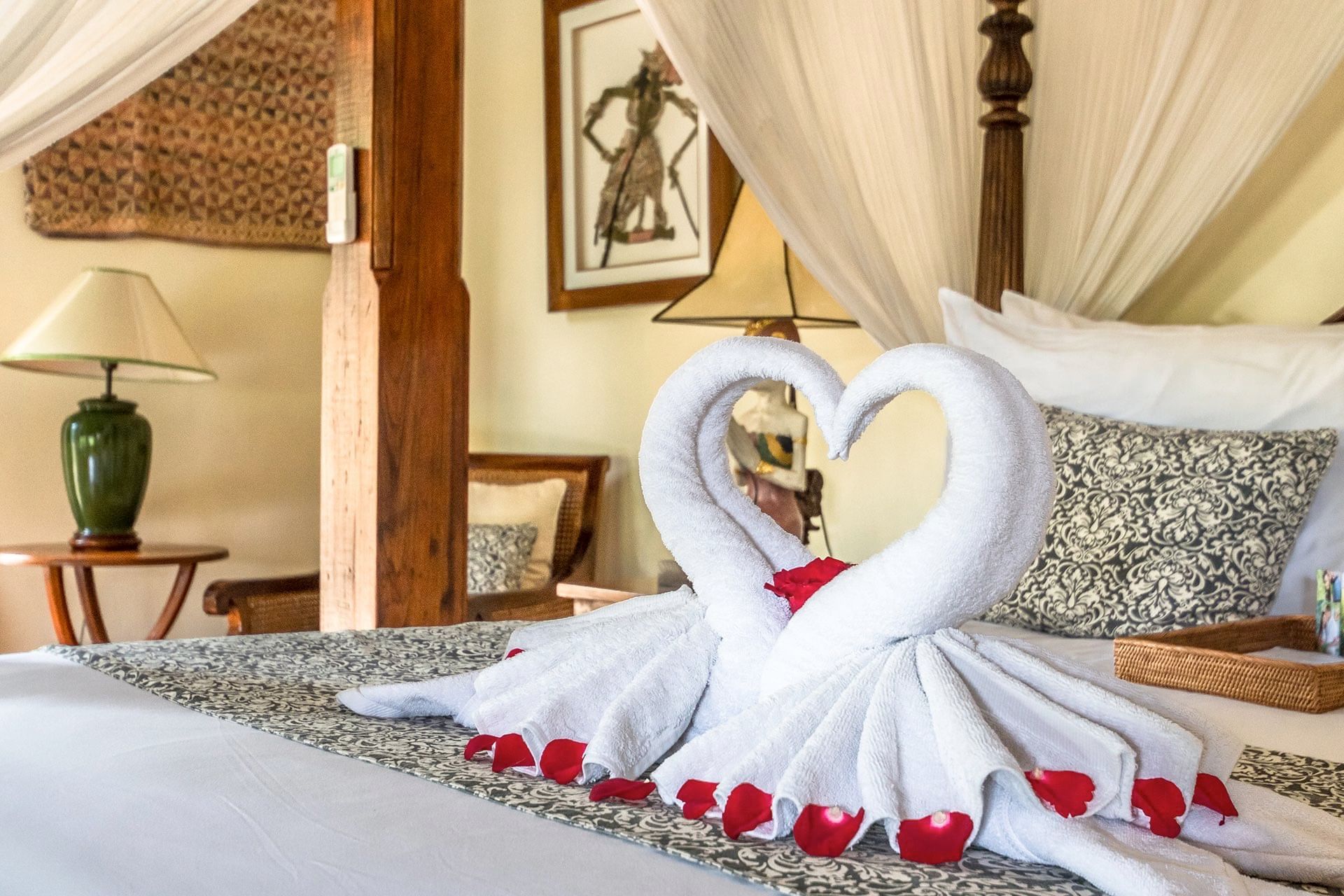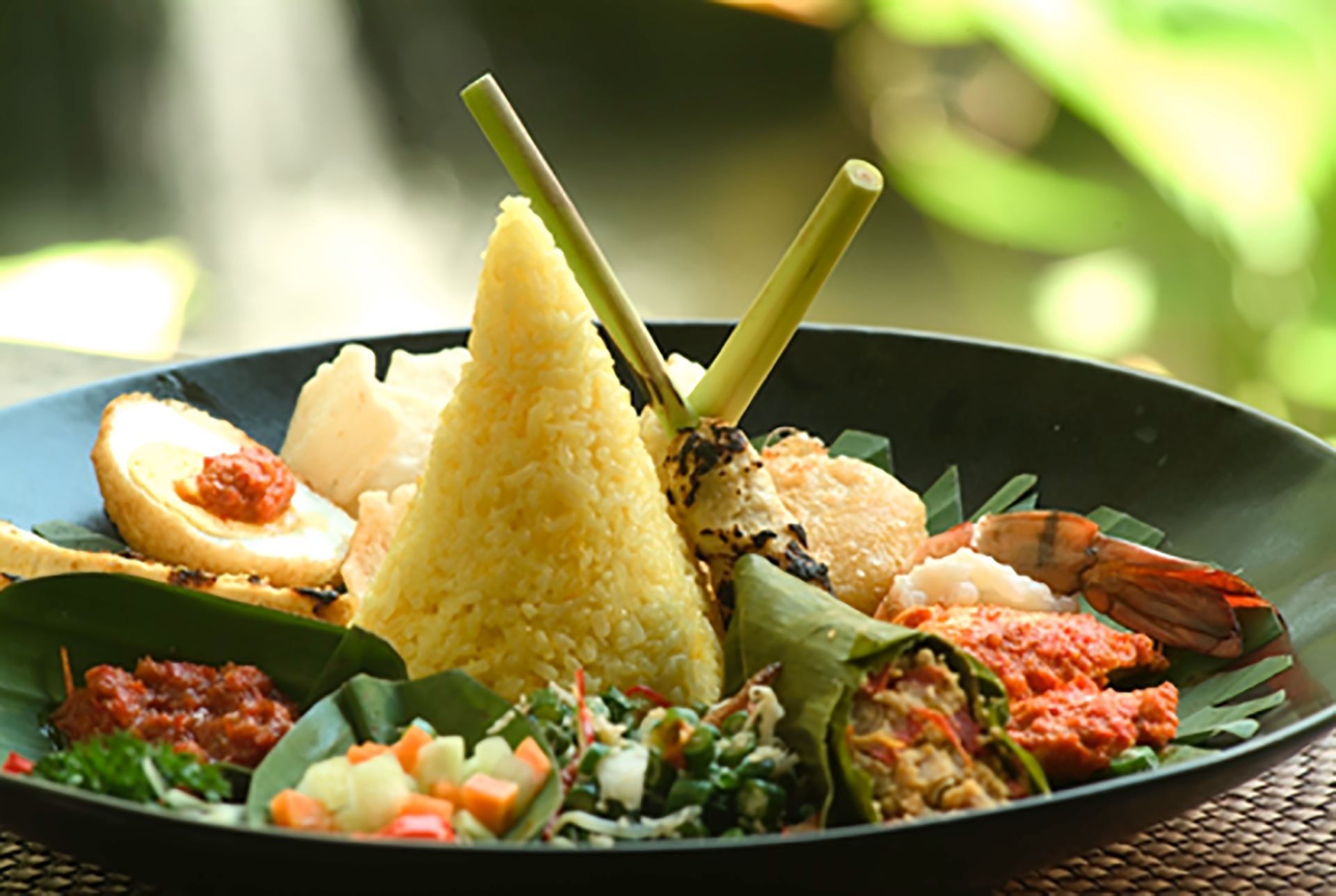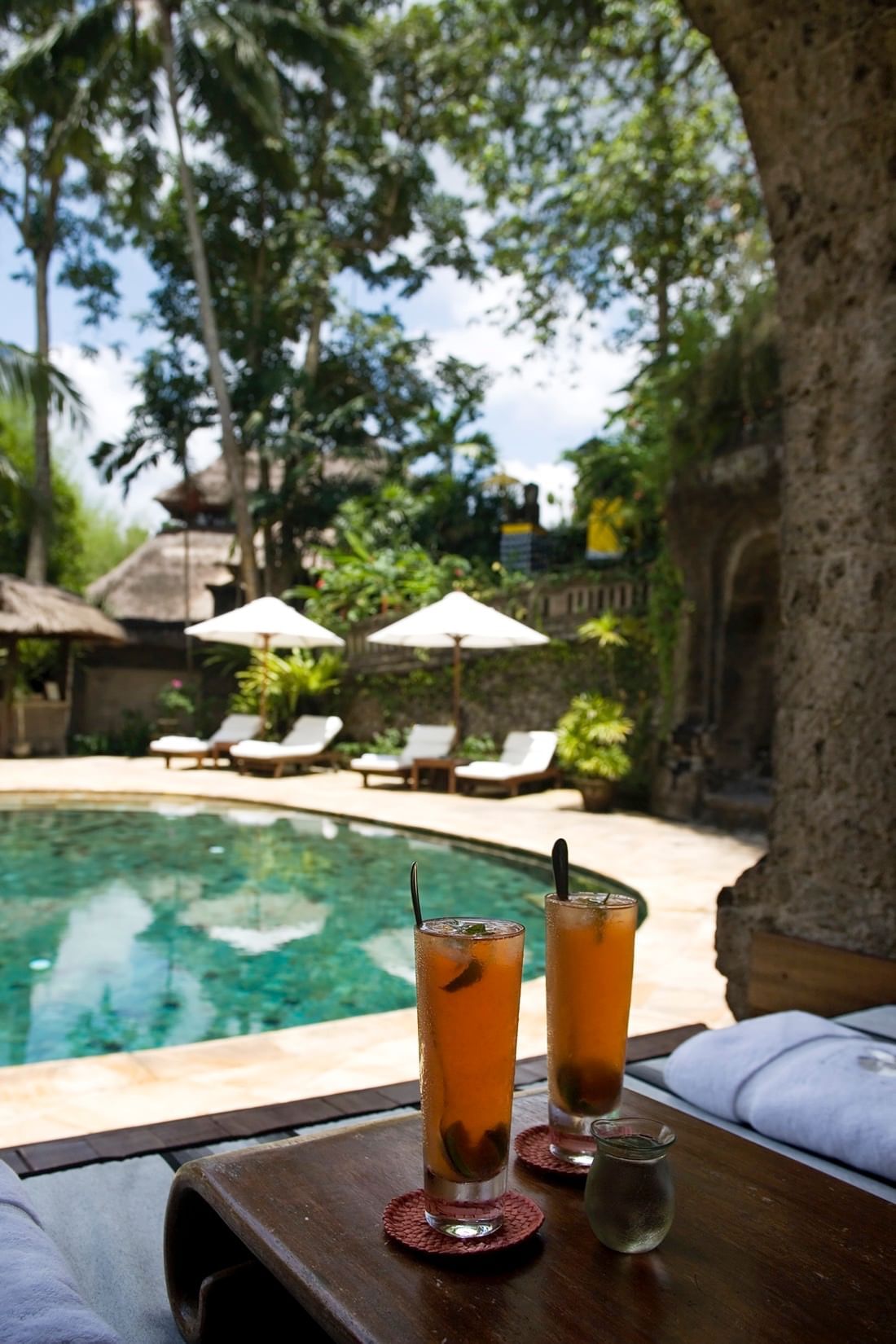 Contact & Location
Jalan Raya Campuhan - 80571 Ubud, Bali, Indonesia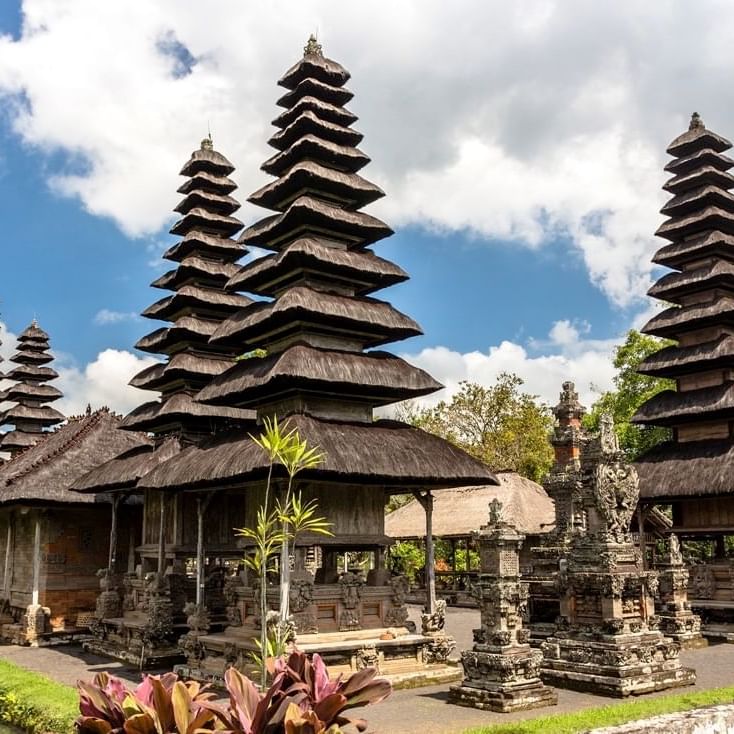 Gunung Lebah Temple
This stunning eighth-century temple is one of Ubud's central landmarks. With its peaceful setting among lush, natural surroundings, bamboo forests and the Campuhan River, this temple is also a great place to catch a glimpse of a traditional Balinese ritual, dance or ceremony.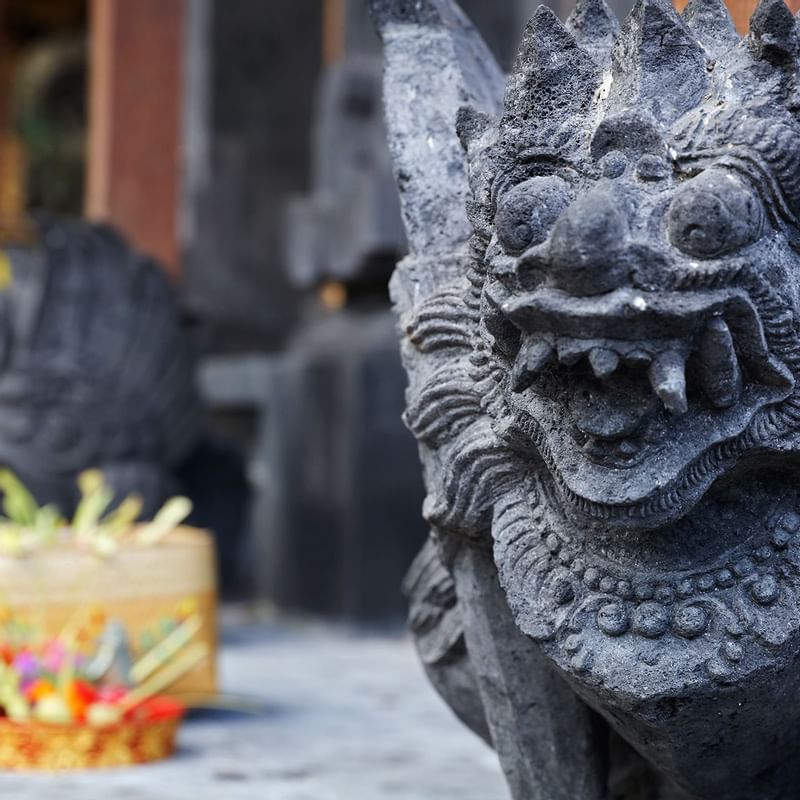 The Blanco Renaissance Museum
This striking studio sits atop a mountain overlooking the Campuan River and belonged to one of the most famous artists ever to live in Bali, Doña Antonia Blanco. This unusual building, which combines unique Balinese architecture with Blanco's Spanish influence, is home to a fascinating collection of his works.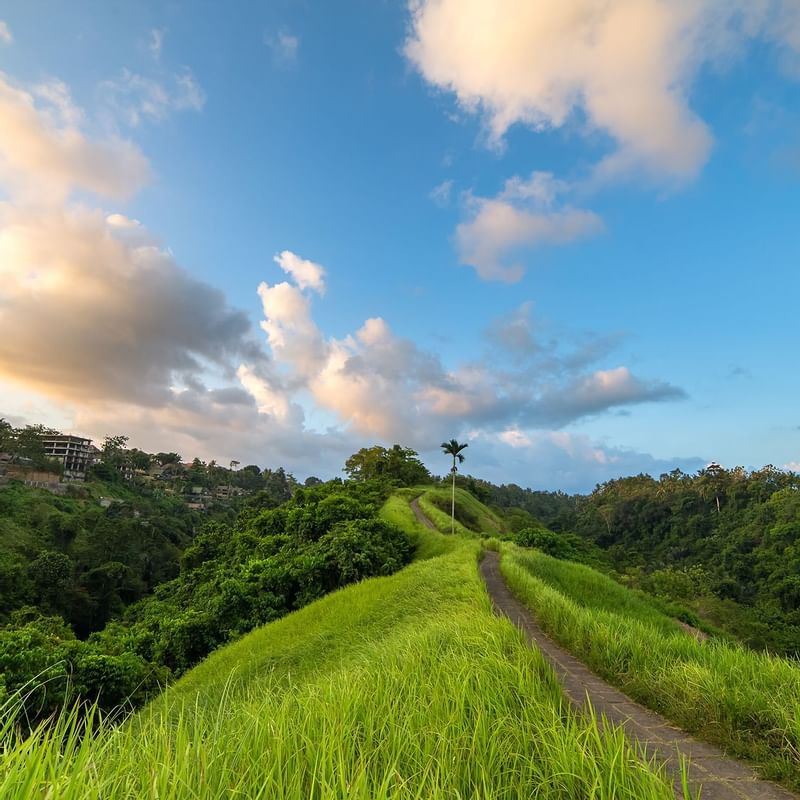 Campuhan Ridge Walk
One of Ubud's most popular treks, this incredible trail is surprisingly free from crowds and offers stunning vistas of Bali's iconic landscape. Enjoy peace and tranquillity as you walk through stunning rice fields, past temples, rivers and over bridges.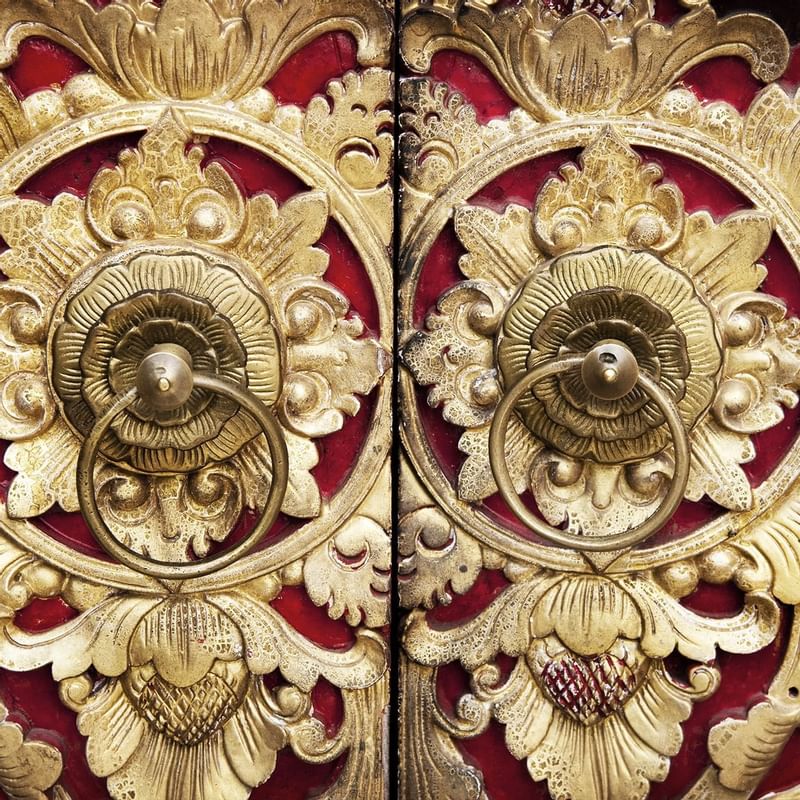 Puri Lukisan Museum
Bali's oldest art museum, this fascinating spot is home to the island's finest collection of traditional and modern Balinese paintings and wood carvings. The variety of pieces on show provide a great overview of the different artistic styles and schools seen across Bali.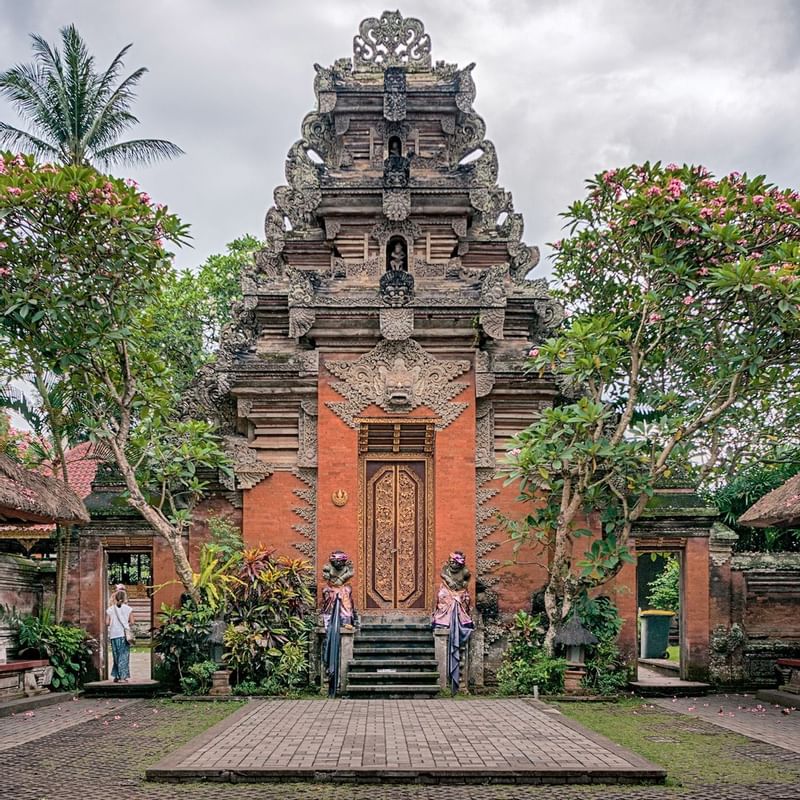 Ubud Palace & Ubud Market
Spend an afternoon perusing Ubud Market and discovering beautiful hand-crafted goods, bags and clothing, before visiting the beautiful palace, which is the official residence of the royal family of Ubud. Visitors can also enjoy Balinese dance performances in the evenings.
Fabulous Property, Wonderful Service
My wife and I stayed in 2 of their luxury suites and both were fabulous. The rooms were comfortable and luxurious, and the deck felt like like you were in the forest, beautiful, lush, and peaceful. The service was spectacular, the best I've ever had anywhere in all of my world travels. The staff went above and beyond at all times and treated us with respect and heartfelt care. If you are looking for a comfortable, luxurious, and peaceful setting with great service when you are in Ubud, this is the place for you.

Louie,
Share your moments
See how our guests define their perfect day at our hotel and share your own!